Fintech platform firm's founder and president explains how $2-million seed funding will help address torrent of client demand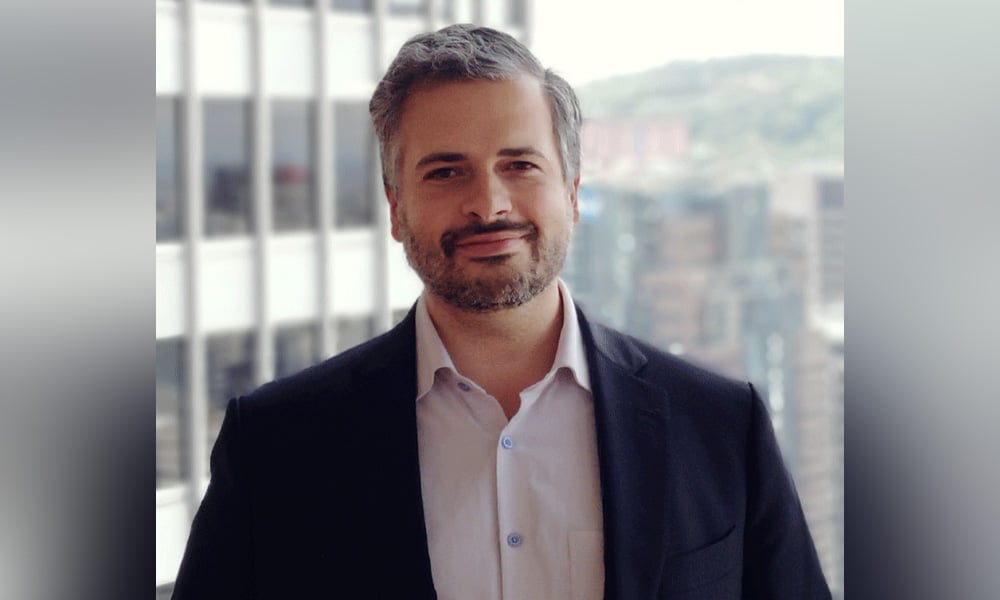 While the COVID-19 pandemic has weighed heavily on many businesses, many wealthtech providers, including Montreal-based fintech firm Mako Financial Technologies, are facing problems of a different sort.
"COVID has basically forced the entire investment industry to shift very quickly towards digital transformation," said Mako founder and President Raphael Bouskila. "Pretty much every wealth management firm out there is looking at digital onboarding and creating digital client experiences, which has driven a ton of growth for us."
What differentiates Mako from many other fintech providers is its holistic view of technology, compliance, and workflows within wealth firms. Through his previous success founding CoPower – an online environmental impact-investing platform that was eventually acquired by Vancity Community Investment Bank – Bouskila has developed a unique sensitivity to the nuances of digital onboarding, and what it takes to transpose traditionally paper-based onboarding processes onto the cloud.
Following a torrent of clients at the start of this year, he realized the company would soon have to start turning people away if it didn't staff up. While Mako has already grown from a team of just four people a year ago to 18 today, it still hasn't been enough manpower for the firm to fully digest the demand that's coming in.
"Some firms are trying out DocuSign or DocuSign-based systems for digital onboarding, for example, and they're realizing that while it works to get one document signed, it doesn't meet the whole complement of demands from firms in terms of API integration and overall workflow automation," Bouskila said. "Some of those clients, having taken a first kick at digital transformation are now coming around and looking at upgrading their solution with us."
It's often said in business that problems are opportunities in disguise, though some are easier to unmask than others. It didn't take much for Mako's advisors to recognize the opportunity that lay before the firm, which prompted its recent seed funding round that raised $2 million from a group led by Desjardins.
According to Bouskila, that seed financing came from roughly 10 angel investors including current and former senior executives at well-respected financial institutions. Among them were Mary Karramanos, a former chief HR officer of the BDC who also sits on Mako's advisory board; Glenn Goucher, who has been president of both the Canadian Depository for Securities and the Canadian Derivatives Clearing Corporation at the TMX Group; Rodney Dobson, formerly the president of ADP Canada; and Eric Blondeau, the chief legal officer at Aimia and former chief legal counsel at Fiera Capital.
"These are people who have been generous with their time and advice to me as I've been growing the business," Bouskila said.
The firm's immediate priority, Bouskila said, is to boost its client service capacity to address its growing backlog and shorten platform implementation times as much as possible. Aside from that, Mako must boost its talent pool to provide ongoing customer support for its growing number of existing clients.
On the operations side, the firm has to take on new implementation engineers, support staff, and account management staff. The firm's HR also needs beefing up, he added, as the back-office processes that work for a 20-person company won't necessarily work for his near-term vision of having 40 people in total on the payroll.
Getting more API engineers will be another crucial piece of Mako's manpower puzzle, Bouskila said, as the company looks to play a more central role within their clients' technological ecosystems. Because its platform performs a core data collection role, more and more clients are looking to use Mako's technology to other systems, including CRM and portfolio management software, so it can act as a source of truth.
"It's a really interesting opportunity," Bouskila said. "We're growing the development team to beef up our API integrations so that we're working really, really well with all the other core pieces of technology that a wealth manager uses in their day-to-day."