President of Mako Financial Technologies explains how flexible platform for wealth firms puts relationships back in focus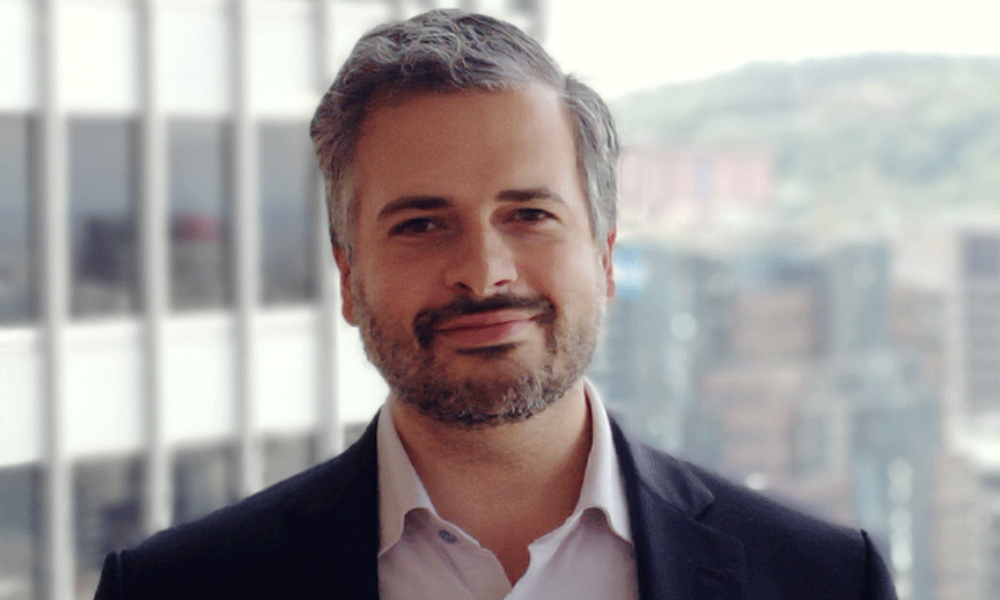 For decades, wealth firms had an addiction, and they couldn't admit they had a problem.
As Raphael Bouskila saw it, the industry has spent decades locked in an unhealthy relationship with paper-based processes. Rather than focusing on their central purpose of providing advice to clients faced with crucial financial decisions, he said firms were spending too much time on the "sideshow" of compliance and administration.
"A lot of them are wedded to their practices, and for good reason. As regulated firms, they have to deal with internal lawyers, internal audits done by compliance staff, and external audits from regulators," said the founder and president of Mako Financial Technologies. "The paper form has become the atomic unit at the centre of all that activity."
While he recognized the genuine need for paperwork – nobody deals with KYC, KYP, and AML requirements for the fun of it – Bouskila said it has turned into an outsized burden for wealth managers and clients alike over the past 20 to 30 years. The onboarding process alone, he said, could involve new clients filling out as many as 30 forms that need to be subsequently encoded, translated, and collated, inviting risks of manual errors and lost documents.
"I do think that there was already a lot of pressure on the industry to move to better online systems," he said. "By having in-person meetings where the wealth advisor helps clients fill out the forms, a lot of firms were able to skate by. But it was still a very painful experience."
That changed with the arrival of the COVID pandemic. As wealth firms sacrificed in-office interactions in the name of public health and safety, account openings ground to a halt. In need of new ways to onboard new clients and continue serving existing ones in an entirely contactless fashion, they looked for tech vendors who could provide solutions – and for many, Mako was the answer.
"We had built a very flexible cloud-based platform using low-code automation, which allows us to easily configure our system to match clients' unique circumstances, forms, and processes," Bouskila said. "That turned out to be the right solution especially as the whole industry started to shift towards digital in the wake of COVID. We were in the right place at the right time, with the right product."
Even if wealth firms need a digital platform, adopting one shouldn't be a case of "any port in a storm." As Bouskila explained, the process of transposing their processes into the cloud needs to be as one-to-one as possible, taking into account their unique approval procedures and multiple layers of compliance. Seamless API integrations are also crucial as the different digital systems within a firm, as well as any custodians it works with, need to be able to sync client information between themselves.
"If you're just using DocuSign to get your forms executed, that's not a system that can very easily connect to other systems, help you scale, and avoid entering repeat information," he said. "You're going to be doing annual KYC refreshes, for example, and a good solution should just present to the client the information they entered last year and ask them what has changed. That way, you actually get a sensible audit trail of the client's KYC information tracking from one year to the next."
Bouskila believes that many partnerships between the wealth industry and tech startups are doomed because the average vendor can't adjust to the legal, compliance, and operational needs of wealth firms. Truly effective fintech solutions, he argued, can only come from a rare breed of people with deep expertise in both finance and technology – and he should know.
"I previously founded CoPower, an online environmental impact-investing platform for Canadians across the country, which was eventually acquired by Vancity Community Investment Bank," he said. "We were one of the first in Canada to tackle the problem of how to service investors without meeting them in person."
With a background in technology, Bouskila led his team in developing the platform. They also consulted extensively with the securities regulators in Quebec and Ontario, collaborating to determine the best way to do KYC, sell investments, and automate compliance when meeting clients face to face wasn't practical or possible. At various times, he was the ultimate designated person and chief compliance officer at CoPower, giving him the experience and insight necessary to launch his current company.
"I started Mako nearly three years ago with the vision of bringing novel and compliant methods of digital onboarding to the entire industry," he said. "Because I had been involved in all those discussions with the regulators, I really felt like I understood the challenge."
Bouskila's second venture has come a long way. Today, the firm is doing work on high-net-worth funds with Brookfield Asset Management, and is doing a project involving KYC with Hampton Securities. In addition, Mako has a strategic partnership with Aviso Wealth Management, and is working with a number of firms that use Aviso as a custodian.
Beyond its growth among Canadian independents, he said Mako is increasingly engaging with the Canadian divisions of international wealth managers, and is taking on "exciting" KYC problems for institutional-level clients. With technology doing more of the heavy lifting, Bouskila said his firm's clients are able to focus their attention where it matters.
"Fundamentally, wealth management is about advisors providing advice, counsel, and perspective to clients," Bouskila said. "A small segment of investors may be comfortable with self-directed investing and robo-advisors. But I think when people reach a level of wealth where they have to make difficult financial decisions, most will want a professional in their corner. And I think cloud technology can really push that relationship back into the forefront."