Annie Sinigagliese joins Quebec-based wealthtech firm with over 20 years of experience under her belt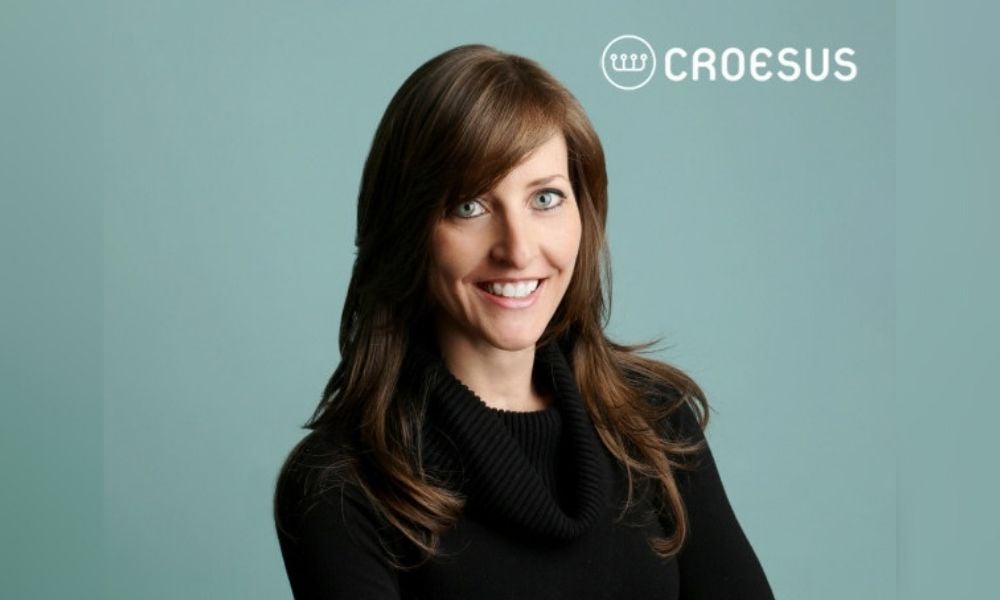 Croesus has announced Annie Sinigagliese's appointment as Vice-President and Chief Product Officer.
In her new role at the firm, Sinigagliese will have responsibility over strategic decisions as well as the evolution of its wealth management solutions.
"With the goal of developing new products that better meet the needs of the market, Croesus is proud to be able to count on the talent and expertise of Sinigagliese," said Sylvain Simpson, President of Croesus. "Her extensive experience in the financial sector and in understanding the needs of professionals will help her define the direction of our solutions. Her contribution will help make our products more versatile and expand our company's commercial offering,"
Sinigagliese is known for her expertise and in-depth understanding of the financial services business in Canada and abroad, as well as a keen familiarity with regulatory frameworks and the evolving responsibilities of financial professionals. She has more than 20 years of experience in the financial services industry.
She has held top roles in the Investment Industry Association of Canada (IIAC), the National Bank Independent Network (NBIN), Brockhouse & Cooper, and the Montréal Exchange, among others (TMX Group).
Sinigagliese has demonstrated great versatility throughout her career, which includes stints in compliance, finance, and government relations. Her professionalism, entrepreneurial spirit, and optimistic attitude have allowed her to flourish in all these roles.
"The field of wealth management technology is evolving rapidly, and it is critical to make the right choices in terms of product direction," Sinigagliese said. "The mission, values, and achievements of Croesus resonate with me, and I am honored to contribute to the growth and agility of this industry-leading flagship,"
Annie Sinigagliese is an alumna of the Université du Québec à Montréal, where she earned both her Bachelor's degree and Graduate Diploma in Accounting (UQAM).