Advocacy group finds insurance giants each fund nearly the same amount of CO2 equivalent as two provinces combined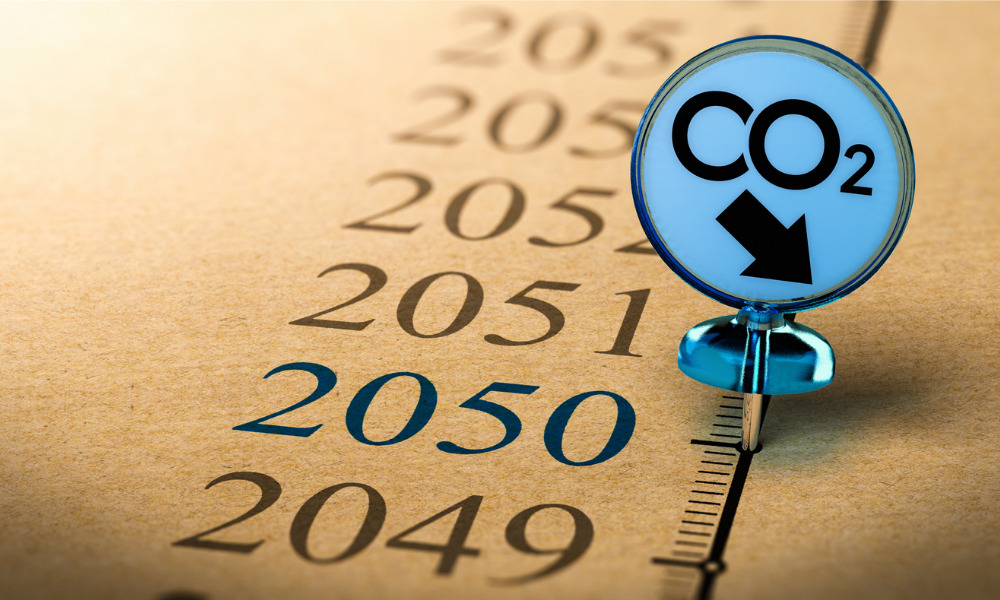 Two of the largest life insurers in Canada, Manulife and Sun Life, each finance emissions roughly equivalent to those of Ontario and Quebec, which means the businesses must quicken their climate plans.
That's according to a study carried out by Dutch sustainability researcher Profundo and commissioned by Investors for Paris Compliance, an advocacy group.
It found that Manulife finances emissions of approximately 277 million tonnes of carbon dioxide equivalent, while Sun Life has about 222 million tons. Those figures rival the 226 million tons of combined emissions that Ontario and Quebec financed in 2020.
To prevent catastrophic global warming, international banks, insurers, and wealth managers have vowed to require businesses they finance through lending or investing to cut emissions to zero by 2050.
Read more: Canada's big banks, insurers join with BoC for climate risk pilot
Manulife and Sun Life have committed to reducing funded emissions, but they collectively manage C$2.84 trillion ($2.13 trillion) in assets. For Investors for Paris Compliance, which wants to hold businesses accountable for net zero commitments, that means the two insurers must be aggressive to meet their goals.
"It's important to put into context the impact these companies are having on the Canadian and global economy and how important it is for them to take meaningful action," Kyra Bell-Pasht, director of research and policy at Investors for Paris Compliance, told Bloomberg News.
The group maintained that both Manulife and Sun Life should establish intermediate goals for their reduction that are in line with climate science, as well as improve how they measure, report, and fund emissions.
It also called on the companies to adopt better strategies to meet their goals, such as policies for the gradual phase-out of fossil fuels, plans for collaborating with portfolio companies that aren't achieving net-zero emissions, and more effective.
Later this year or the following year, Manulife and Sun Life both intend to announce interim targets for cutting funded emissions.
Read more: Are capital markets accurately pricing in climate risks?
"We applaud them for trying to put systems in place right now," Matt Price, director of corporate engagement for the financial sector at Investors for Paris Compliance, told Bloomberg. "But it still feels like it was in the early days, and it feels like they're a little behind their international peers."
Price added that the companies may have valid concerns about the Profundo estimates of their emissions, which involve a significant amount of extrapolation.
Manulife's Chief Sustainability Officer Sarah Chapman stated in an email to Bloomberg that the insurer is nearing completion of establishing short-term funded emissions targets for its general fund investments and intends to disclose them in its 2022 ESG report.
Read more: Manulife Securities names new President and CEO of advisor business
According to her, the company is continually improving its measurement and disclosure even as the industry faces a challenge in finding high-quality emissions data, particularly in the private markets. The company is also growing its $42-billion portfolio of green assets and is committed to the development of climate-related public policies, among other ESG-related priorities.
Alanna Boyd, Sun Life's chief sustainability officer, emailed Bloomberg to say the company believes "climate change is the defining issue of our lives" and welcomes the chance to engage with and listen to new perspectives from Paris Compliance Investors.
She said Sun Life is already taking steps to address many of the group's recommendations, and intends to set out interim reduction targets for its general bill later this year, among other plans.