BMO Global Asset Management is actively exploring ways to ignite more engaging ESG conversations, says CEO Kristi Mitchem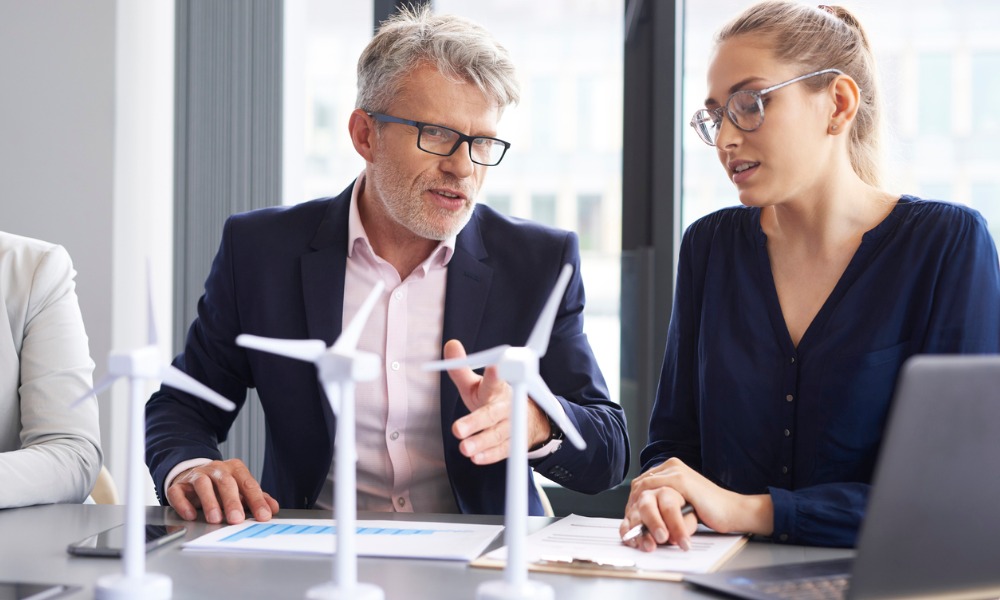 During the year of COVID-19, the sustainable investing space broke ground and broke records.
Global ESG ETFs saw U$97 billion in inflows, according to global research firm TrackInsight; new data from the Investment Funds Institute of Canada (IFIC) showed Canadian responsible investment fund assets surging by 55% last year, ending 2020 with $17.3 billion held across 94 mutual funds, and $2.8 billion in 50 RI ETFs. As this went on, index and intelligence providers around the world redoubled their efforts to provide non-financial data and scoring systems to feed a world starved for ESG clarity.
Given the avalanche in sustainable investment strategies, funds, and data products, it was only a matter of time before someone addressed one crucial question: how can advisors better understand the hearts and minds of ESG investors? And that's exactly what BMO Global Asset Management (BMO GAM) has set out to do with its new MyESG tool, the development of which began in late 2019.
"Our effort started with a desire to better understand the mindset, beliefs and decision-making frameworks for investors in relation to ESG investing, which led us to survey 2,020 high-income and high-net-worth (HNW) investors across both Canada and the US," said Kristi Mitchem, CEO, BMO GAM. "We knew that ESG was a large trend, but we wanted to get under the headline statistics to really understand the preferences of different groups of investors."
The survey touched on a wide range of questions probing people's ESG beliefs, how values drive their investment and consumer decisions, their opinions on proxy and engagement activity, and their attention to impact on the greater world. It explored differences in views across environmental, social, and governance objectives, including how they map onto the UN Sustainable Development Goals. For even greater granularity, BMO GAM looked at possible segmentations across gender, age, income, wealth, and country of residence.
In the end, Mitchem said, the greatest insight came with the surfacing of four ESG personas – motivated, pragmatic, ready, and sceptical – which highlighted the non-binary nature of ESG investing. Having conceptualized its compass, the firm was on the way to achieving its goal: to better empower advisors as they help investors achieve their ESG objectives, while forming stronger and deeper client relationships.
"Through the use of MyESG, ESG conversations can be personalized to focus on what a client cares about most," she said.
Over the next few months, BMO GAM proceeded to build the tool internally, leveraging its in-house UX best practices during the early design phase. Interactive prototypes that were put together in InVision were subject to basic internal user testing.
The product of that effort, Mitchem said, was piloted internally with BMO advisors, then debuted in the retail space during its fall road show; the MyESG online tool was launched to more than 1,000 Financial Planners and Personal Bankers from BMO Bank of Montreal branches across Canada in November 2020.
"We also launched the tool with the Private Wealth group, and approximately 80 advisors and consultants in December 2020," Mitchem said. The MyESG tool was also announced publicly earlier this month as "an online tool to help advisors and individual investors better understand ESG investing preferences."
Mitchem said that overall feedback on the tool so far has been positive. While the tool is easy to navigate – it includes six questions that take about two minutes to answer – it offers a powerful way to engage individual investors.
"In some of our branches, the Financial Planners have shared the tool with their other colleagues just for fun," she said. "It's a strong testament to the power of MyESG to ignite conversations around ESG in which everyone, not just professional investors, can engage."
BMO has shown significant leadership in ESG. It's been recognized among Corporate Knights' 2021 Global 100 Most Sustainable Corporations in the World, and was named the most sustainable bank in North America for the second straight year. Recently, BMO GAM launched a new clean energy index ETF, and expanded its MSCI USA ESG Leaders Index ETF to include a new hedged series. And to support a target of net zero emissions in its investment portfolios by 2050, the firm has welcomed climate change expert Ben Caldecott to its responsible investment advisory council.
With respect to the MyESG tool, Mitchem said BMO GAM has developed various advisor and client guides and devoted an episode of its podcast to support advisors in leveraging it. A LookBook has also been established to support further research from the tool as it directly benefits investors and advisors alike.
"We are already thinking of additional questions we can ask in future investor surveys, and how investor preferences and priorities may change over time," she said. "We believe that successful investment solutions and funds can only be created with deep knowledge of investor needs, so we are also applying our research across BMO, consistent with our purpose to boldly grow the good in business and in life."