MFDA's Proposed Policy 11 on liquid alternatives proficiency highlights need for more providers, says Learnedly founder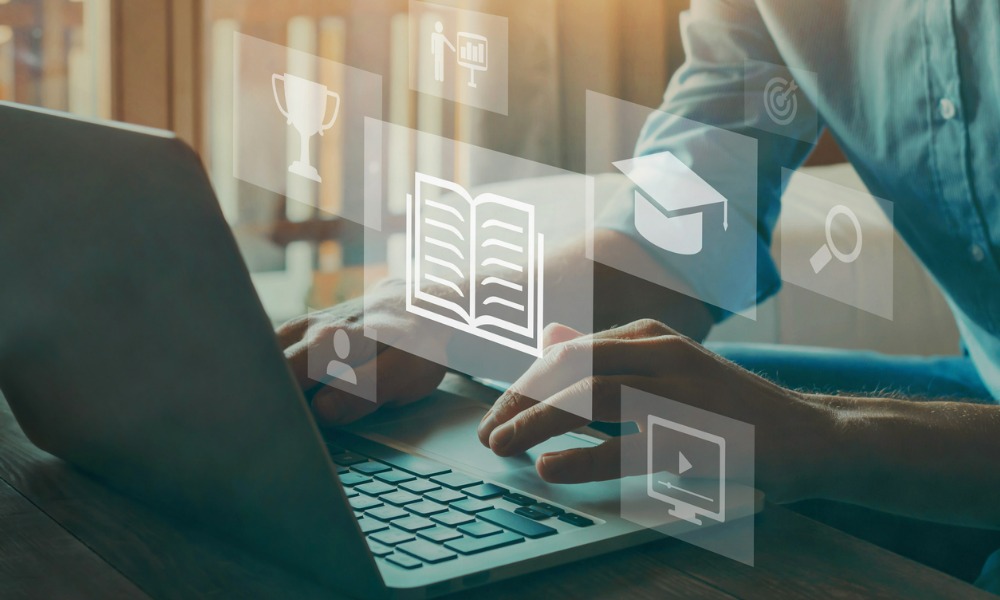 In late January, the Mutual Fund Dealers Association (MFDA) ended a 60-day consultation on its Proposed New Policy No. 11, which sets proficiency standards for advisors and firms to distribute alternative mutual funds.
The policy is meant to codify provisions for liquid-alts proficiency that were first set out by the Canadian Securities Administrators (CSA) in January 2021. Through a series of blanket orders, provincial regulators under the CSA opened up additional course options for dealing representatives across Canada who want to recommend liquid alternative funds to investors.
Under both the CSA blanket orders and the MFDA's proposed policy, MFDA-registered advisors can take bridging courses on liquid alternatives offered either by the Canadian Securities Institute or the IFSE Institute. But according to some voices, having only those two options is not in the best interest of Canada's capital markets.
In a comment letter responding to the MFDA consultation, Learnedly, a Toronto-based firm that also offers proficiency courses for mutual fund advisors, expressed concern that Policy 11 as proposed does not consider other alternatives.
"When the CSA members came out with their exemption orders in January last year, they identified that IFSE and CSI can offer their updated mutual fund licensing courses with the liquid-alts proficiency as well as bridging courses," John Waldron, who founded Learnedly in 2017, told Wealth Professional. "However, neither provider updated their mutual fund licensing course."
By Waldron's estimates, thousands of students of Canada's capital markets have purchased a mutual fund licensing course in the last 12 months. By offering liquid alternatives courses as separate programs rather than part of their existing mutual funds courses, he maintains that the incumbent educational providers are imposing hundreds of thousand if not millions in quantifiable cost burden on the industry.
"It's surprising that the MFDA felt no need to consider other options in their policy proposal," Waldron says. "I think from the regulator's perspective, choosing only the incumbents makes the decision process safe and simple."
Since the consultation, Learnedly has circulated a petition letter to MFDA dealer firms asking them to support a call for proficiency courses other than those provided by IFSE and CSI Institute to be considered under Policy 11, which Waldron says has been well received.
"I understand the appeal [of considering just two options] because the MFDA has limited resources and a lot of other things on their plate," he adds. "But it's just not in the best interest of the professional industry to do that."
Maria Jose Flores, Chief Compliance Officer at Carte Wealth Management, shares that view.
"For many advisors, the cost of a proficiency course isn't that significant. It could easily be a business expense," Flores says. "But for someone who's new and doesn't have a solid book of business, but still wants to get every qualification they can to serve their clients better, it could be a roadblock at the beginning."
To help ease that burden, she says Carte allows mutual fund advisors that join its network to access Learnedly's educational platform at no cost, and its content already includes materials on liquid alternatives. Learnedly's proficiency course, if approved, would be available to subscribers at no additional cost, or as much as $40 less than the already-recognized providers, if purchased on its own - perhaps not so burdensome for the average advisor, but it could add up when amplified across a dealer network's enterprise.
"I understand that proficiency course providers have a business imperative. But I think we should also think about the big picture, and how minimizing the cost of making this information available to advisors can benefit Canadian consumers across the country," Flores says. "The majority of Canadians are not high-net-worth clients, or in the middle class. They might not even have $50,000 in investable assets to start with, let alone $100,000. So who's going to serve them?"
As the Canadian advice landscape undergoes massive changes and reforms, conversations have swirled around ways to help reduce the burden borne by firms across the industry. Matthew Latimer, the Executive Director of the Federation of Mutual Fund Dealers, suggests that competition and costs of keeping up with proficiency standards should also be included among those conversations.
"Cost reductions that can be achieved across the board are being evaluated, including opportunities that may be found by increasing competition within education," Latimer told Wealth Professional in an emailed statement. "An important piece could be a cost analysis of the proficiency framework we have in place now. Once a fulsome analysis has been done, then we can start a conversation around solutions."