Recently released figures suggest link between lack of coverage and non-adherence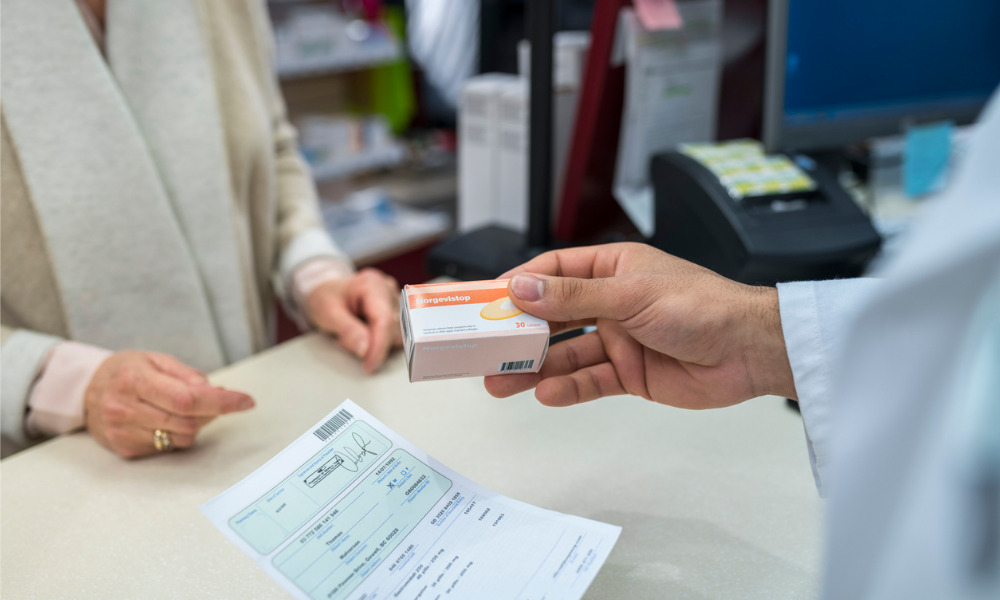 The results of recent research from Statistics Canada reveal that in 2021, almost one in five (21%) individuals in Canada reported not having prescription insurance to pay the cost of medications.
The agency's study titled "Pharmaceutical access and use during the pandemic" found that because of financial hardships or increased out-of-pocket expenditures, this absence of coverage occasionally resulted in patients missing or postponing their prescribed treatments.
Among people without prescription insurance coverage, 17% said they could not adhere to their prescribed treatments because of cost, compared to 7% of those with coverage.
Prescription drug coverage is not universal in Canada, and the eligibility requirements, costs, and medications covered by public drug programs can vary widely from province to province. In 2021, the share of people reporting no coverage ranged from 14% in Nova Scotia to 26% in British Columbia. This is why all forms of health insurance are gaining in popularity.
Most seniors (those 65 and over) reported not having prescription insurance to pay for the cost of their medications.
Older Canadians appeared to have more limited access to medications. In contrast to 18% of people aged 25 to 64, 25% of seniors reported not having prescription insurance coverage in 2021.
Additionally, more likely to report not having prescription insurance coverage were immigrants and people of colour.
Compared to slightly over one-sixth (17%) of non-immigrants, 29% of immigrants reported not having prescription insurance to pay the cost of medications in 2021.
A greater percentage of racialized people (29%) than non-racialized and non-Indigenous people (17%) reported not having prescription insurance coverage.
Given that employers can also provide prescription insurance, inequalities in coverage by racialized group and immigrant status are likely influenced by employment-related factors.
In the 12 months before the study, nearly two-thirds of persons who used medicine or for whom a prescription had been written reported paying less than $250 out of pocket. A further 18% of respondents said they had paid $500 or more out of pocket for prescription drugs in the year preceding the study.
The proportion of those who paid this amount out-of-pocket was higher among those without insurance (27% against 16% of those with insurance).
Lack of prescription insurance may be a significant obstacle to accessing necessary medication given the expense of using prescription drugs.
In 2021, 70% of people with at least some prescription insurance said they took or were prescribed medication in the 12 months prior to the survey, in contrast to just 56% of those without that coverage.