Whether it's due to lack of awareness or out-of-pocket costs, millions are missing the chance for coverage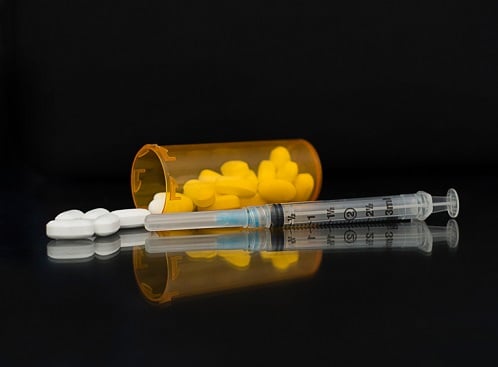 According to a new report from the Conference Board of Canada, over four million Canadians are not enrolled for prescription-drug coverage in public or private plans — even though they are qualified to avail of it.
"While prescription drug coverage across the country varies from one province to the next, most Canadians are eligible for either public or private coverage making the uninsured gap very small," said Thy Dinh, director of Health Economics and Policy at the Conference Board of Canada. According to Dinh, the reported gap in prescription drug coverage across Canada could be from those who are not accessing insurance coverage options available to them.
The report, titled
Understanding the Gap: A Pan-Canadian Analysis of Prescription Drug Insurance Coverage
, found that 34 million Canadians — around 95% of the population — are eligible for some form of prescription-drug coverage.
Uninsured Ontarians, representing 13% of the province's population, make up a significant portion of Canadians without insurance coverage. However, the expanded Ontario Health Insurance Program, to be rolled out in January, will provide coverage for an estimated 1.2 million Ontarians under the age of 24 who are currently not covered.
Across Canada, the report estimates there are around 4.1 million Canadians not enrolled in a program for which they're eligible. One reason for the gap could be lack of awareness. In a recent Nanos Research survey conducted for the board, 7% of Canadians said they did not take their medications as prescribed; among those, 60% said they were unaware or unsure of the existence of a public program to help with their prescription-drug spending.
Out-of-pocket costs are another possible issue. The Nanos survey found costs to be an issue among only 7% of those not taking their medications as prescribed. However, the board noted that public programs could be problematic, especially for lower-income Canadians, because they require deductibles or premiums paid out-of-pocket.
An individual earning $30,000 yearly would have to deal with an annual deductible of up to $600 in BC; the deductible would be $900 in Nova Scotia, and $1,410 in Manitoba. Premiums are imposed in certain provinces such as Alberta, which requires residents under 65 years old to pay between $760 and $1,400 per year. In 2015, almost two thirds of Canadian households had to pay out-of-pocket for at least a portion of their prescription drugs.
Most provinces try to limit the financial burden. In Alberta, lower-income earners receive a subsidy equivalent to 30% of the full premium. The majority of provinces also use a sliding scale based on household income for deductibles, but the board said that can put lower-income working Canadians at a disadvantage.
Related stories:
Drug-price reduction plan not backed by evidence, says policy expert
Pharma industry group urges caution on drug-price cuts