Insurance group continues to expand its wealth management business with purchase of advisory firm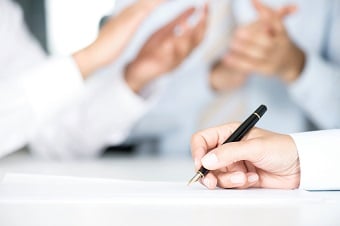 Following on from reporting strong Q3 results last month, iA Financial Group has bookended 2016 by announcing it has entered into an agreement to buy advisory firm HollisWealth from Scotiabank.
Upon completion, the deal means iA will become one of the largest non-bank wealth management firms in Canada with AUM of approximately $75 billion.
With lineage dating back to 1892, iA Financial Group offers life and health insurance products, mutual and segregated funds, savings and retirement plans, securities, auto and home insurance, mortgages and car loans and other financial products and services for both individuals and groups.
In the life and health segment, it has emerged as the fourth largest provider in Canada behind the traditional big three and now has set its sights on expanding its wealth management business – it will help finance the HollisWealth deal with $139 million in equity financing.
In November, the firm reported net income attributed to shareholders of $148.5 million – a 26% jump over the same period last year.
The performance was credited to iA's retail and group insurance business, but the firm clearly has high hopes for continued growth coming from the wealth management space.
Since 2000, iA has completed 25 acquisitions in wealth management and today has AUM of over $40 billion.
Following the announcement of the HollisWealth deal, President and CEO of Industrial Alliance, Yvon Charest outlined why the firm was making such a commitment at a time when the banks appear to be going in the opposite direction.
"This strategic acquisition will place us near the top of the largest non-bank wealth management advisory firms in Canada with $75 billion in assets under administration," he said. "The addition of 800 client-focused advisors across Canada will give us a truly national network and additional scale, which will create new growth opportunities and allow for continued investment and innovation in client solutions."
HollisWealth is changing hands again after coming under the Scotia umbrella when it purchased Dundee Wealth in 2011. While the big banks are in the process of restructuring their wealth management businesses to focus principally on high-net-worth clients, iA Financial has stated its desire to take up the slack in the retail space, complementing its insurance side.
"With our shared culture of providing client-focused wealth management advice, HollisWealth will continue to benefit from the depth and backing of a large financial institution, while preserving the entrepreneurial spirit and service orientation of a local advisor," said the iA Group head.
The transaction, subject to regulatory approval, is expected to close in the third quarter of 2017.
Related stories:
Insurer does a 180, approves $50,000 insurance claim following news report
Major insurer announces acquisition