CEO explains how partnerships enabled company to expand across Canada during the pandemic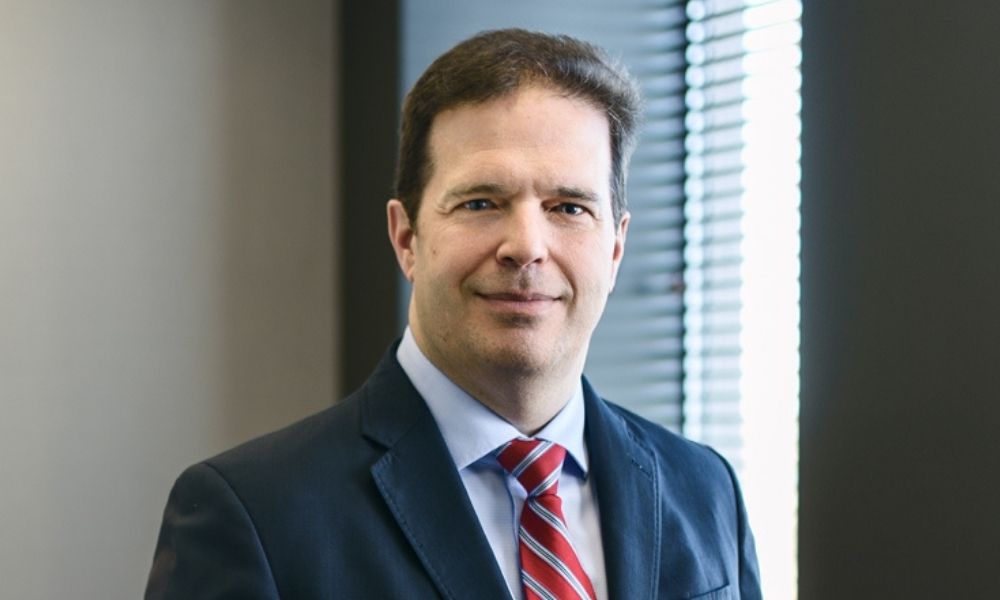 A nimble approach, and a willingness to partner with aligned companies, enabled Placements Louisbourg Investments Inc. in Moncton, New Brunswick, to grow its operations and investment options during the pandemic - and it expects more progress in 2022.
"We have offices in Halifax and Moncton, and we recently opened an office in Vancouver," Luc Gaudet, portfolio manager and Louisbourg's President and CEO, told Wealth Professional. The B.C. office opened a year ago. "We partnered with Ciccone McKay Financial Group and have a portfolio manager now based there."
Gaudet said the two companies share a lot of values and views on how to service private wealth clients. "There's a good fit between the two firms, so we decided to work together to try to build the private wealth business in western Canada," he said.
Louisbourg manages about $2.4 billion for institutions and private clients – $500 million of it for private clients – with Canadian fixed income and Canadian, American, and international equities.
Since the firm began in 1991, it has also managed portfolios for life insurance companies, P&C insurers, and other clients with capital constraints. So, Gaudet said, "those types of speciality fixed income mandates are part of our DNA."
In June 2021, Louisbourg also partnered with DuParc Group, a fast-growing commercial real estate developer and asset manager that acquires and develops properties, to launch the Generation Real Estate Fund. It is initially focusing on commercial and multi-use properties, but hopes to add multi-residential properties later. It is still raising capital, but has closed two acquisitions.
"It's a smaller real estate fund, but we feel that will allow us to be more nimble and selective in our investment as we grow that fund over the next few years," said Gaudet, adding that the first investments are in the Maritimes, but it will invest elsewhere, too. "It's simply that some of those investment cap rates are higher in the Maritime provinces, and it's in our backyard. So, those are the opportunities that we're seeing at the beginning, but it's a fund where we'll be investing eventually across the country."
While the pandemic caused many firms to reconfigure how they worked, Gaudet said Louisbourg was already doing daily virtual calls between offices. It also focused on servicing existing clients, which has kept growing its assets under management (AUM).
"We're proud of our Atlantic Canadian roots and we're very happy with the progress we've made," said Gaudet.
Assumption Life of Moncton created Louisbourg as an investment management subsidiary in 1991. Louisbourg has made a couple of small acquisitions. It now is 30% owned by the management team, which has equity interest in the firm, and 70% owned by Assumption, a mutual life insurance company that has been in business since 1903.
"They have a long history, 118 years, of being in the financial services industry, and not too many companies in Canada have that long a track record," he said, noting Louisbourg works closely with Assumption and helps it distribute its segregated fund products. It also helps Assumption's life licensed advisors grow their business.
"I think we have the best of both worlds as we have the stability since we're 70% owned by a mutual life insurance company that's been in business for over 100 years, which creates stability for the organization and confidence from the clients," said Gaudet. "We're also a smaller entrepreneurial firm with equity in the hands of senior management. We're a small shop with 23 employees, and I think that combination makes us very unique."
Louisbourg dealt exclusively with Maritime Canadian clients for 20 years, but has grown its client base across the country for the past ten. Gaudet said, "we're excited about the success we're having growing the firm outside of Atlantic Canada."
The company now offers a more holistic approach with financial planning and tax planning resources, which has helped it increase its private wealth business. But, its institutional clients also like its flexible, client-centric approach since, Gaudet said, it can create a "more personalized and customized solution" to address client's objectives or problems.
"Clients like the fact they don't have to fit into a certain box with us," he said. "We can really work together to build a solution."
As for what 2022 will bring, Gaudet said Louisbourg will continue to grow the real estate fund and help Assumption Life grow its wealth management business. Louisbourg will also move its headquarters to neighbouring Dieppe at the end of next year.
"We simply want to continue to do what we do: a good job for clients and we're confident the firm will continue to grow," said Gaudet. "It's not about getting bigger. For us, it's just about continuing to do a good job and getting better at what we do, and the growth of AUM is almost like a by-product of doing that and just trying to consistently improve as a firm.
"Our goal is not to grow at all costs, but to do a good job for our clients and grow organically, and see if there are some potential opportunities to grow by acquisition to add a physical presence in other parts of the country," he added. "That's something we're looking for: to see if there are opportunities that would make sense for us."