Fee transparency and an ability to adapt portfolios to clients' tax situations and life needs has propelled Dennis Graves' practice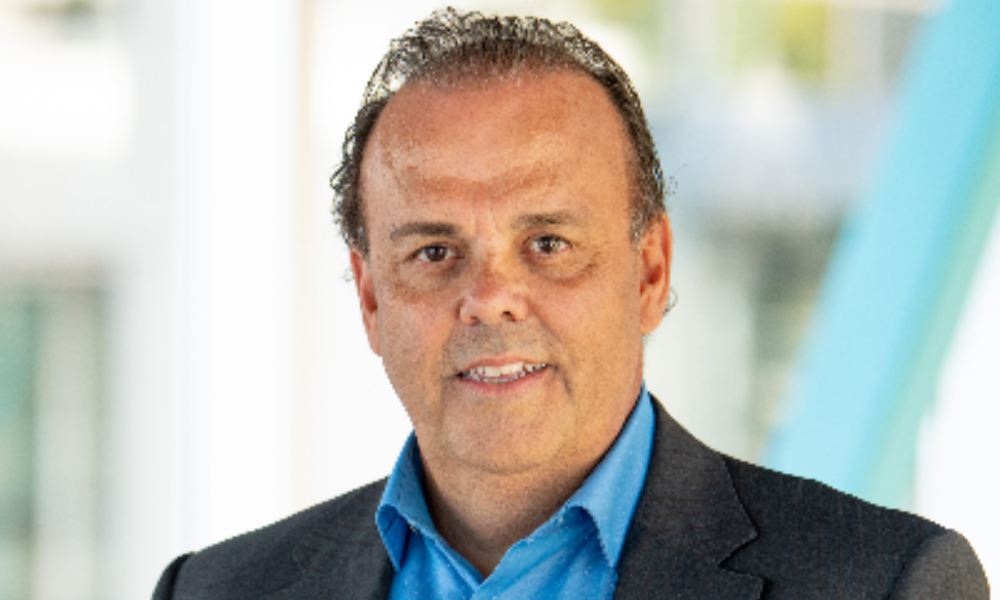 Dennis Graves is a veteran of market crashes and he believes one thing has been reinforced by all of them: the value of good financial advice.
The portfolio manager began his career as a planner back in 1986 and, just a year later, feared he might have to switch careers after the market dropped 25% on Black Monday. But in working through the subsequent early nineties' volatility, the bursting of the tech bubble, the global financial crisis, and the recent pandemic-induced plunge, Graves believes it not only shakes out poor operators but ensures quality advisors rise to the top.
"People will pay for advice if they perceive value," he told WP. "But they need to feel it, they need to see it, and they need to be able to quantify your value. Don't be afraid to charge for it and don't feel you have to somehow undercut everybody else's business; it's not a zero-sum game, it's not a race to the bottom."
Graves, working with son Jonathan, leads a four-person team at The Graves Financial Advisory Group, CIBC Private Wealth, in Halifax, Nova Scotia and has always viewed the job as one where investments are tailored to a client's needs. Taxation was an initial focus upon starting his career and something he's honed over the years.
After moving to the brokerage side around 2003 and becoming a portfolio manager in 2012, the strategy developed to encapsulate the preservation of wealth.
"About 99% of our business is discretionary management but clients tell us their situation and we fit the investments based on what their tax situation might be or what their life situation might be," he said. "I think that's a little bit unique. It's not a one size fits all [approach] where we're just looking for the best return."
For example, if a client has disability benefits they'd stand to lose if their income was too high, or if they don't want income clawed back on Old Age Security (OAS), the investment mix is structured accordingly. Graves believes he does this "more than most" and that it resonates.
He also believes fee transparency is an effective marketing strategy and that clients must recognize what they're paying and where. Every month, therefore, they know what to expect on their balance sheet; nothing his hidden. Graves believes this is still an issue in the industry within the "second tier" of fund transparency where it shows the fees paid to the dealer but not always what the mutual fund companies are taking. Instead, he gives clients one number that covers investment decisions and financial planning, which is something that has proved very referrable since he became a PM.
He said: "The nice thing is, you can fire me tomorrow and the fee stops; you don't have to exit out of [a fund or product]. Every day, I have to prove myself for them to keep paying that fee."
Despite the travails of COVID-19 and the sudden switch to remote working, business is boomingf or Graves and his team. Virtual meetings are often preferred by clients and, as advisors, they can be more productive. He sees no tapering of the demand for advice and expects the thirst for the full slate of wealth management services to increase. With that in mind, he expects to add to his team in the next 12-24 months.
He insisted, however, that the key to success lies in understanding the different facets of the industry and, crucially, how taxes, investments and government programs come together. He stressed that if you don't understand what's happening inside a client's portfolio and how this feeds into their tax return, you're at a disadvantage.
He said: "I've come up against lots of excellent stock-pickers and really good performance. But if you can't explain why they own this in their RRSP, that in their TFSA or these in their margin or corp. [account], and how it affects a small business, then you're at a disadvantage.
"If the clients have to go to the accountant to talk about that, the accountant's going to blow you out of the water. Going forward, you need to be aware of those things and make it all work together."