Two top advisors say, think again: in this business, it proves you get what you pay for!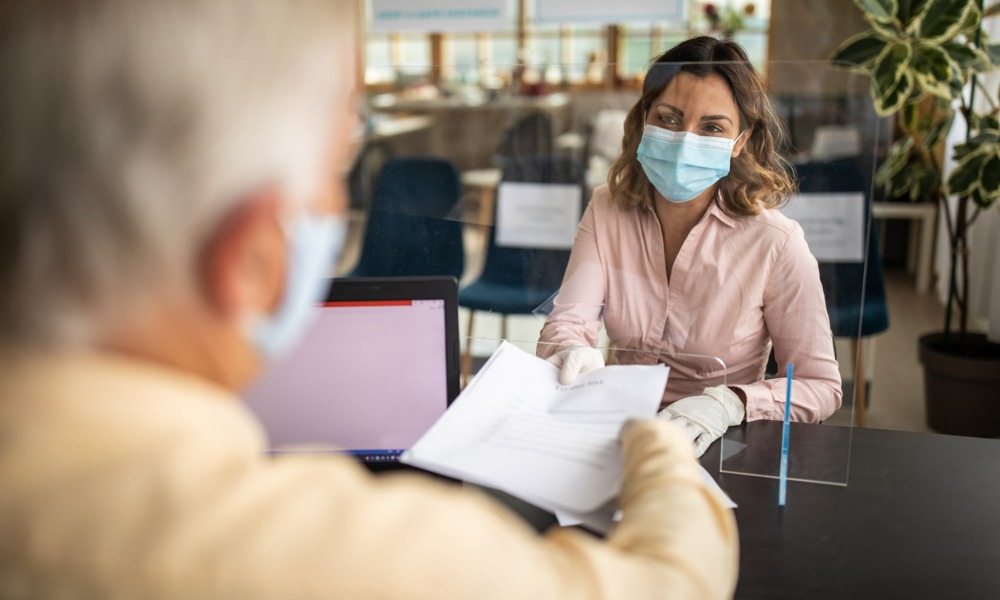 If you think the pandemic and all that advisors did for their clients during, and after, last March's stock market crash made any difference in the long-standing debate about the fees advisor charge, well, think again.
Wealth Professional asked two prominent advisors whether they'd heard any change in the undertow about advisors' fees versus DIY competitors, and both said no.
Jason Pereira is a senior partner and financial planner at Woodgate Financial in Toronto and President of the Financial Planning Association of Canada. He said that while the media and bloggers keep raising the fee issue, it wasn't a question for clients during the pandemic.
"If there was a prolonged market downtown, then the question would get more intense," he said, adding that the amount of stimulus that the government poured in then caused a faster bounce-back than a normal correction, where "you would probably see more pressure".
While he acknowledged the do-it-yourself alternatives, which spark the question, he said, "how many proactive phone calls to assess the damage of COVID did a robo advisor or discount broker make last year? I'll give you a hint. It rounds to zero. You know how many of them helped their clients sort through the various programs that they basically qualified for and made sure that they applied for them? Given the fact those were changing almost daily, the answer is zero. So, the reality is investing or access to markets is a commoditized product. Everything else that an advisor and planner should be doing is not a commoditized practice. So, the question is how good of a differentiator can you be?"
What was a bigger concern to Pereira was the fact that surveys after the March crash showed two-thirds of clients didn't hear from their advisors, even by June. "A lot of the 'sales pitch' that many advisors have is 'I'll be there when things go wrong', and more often than not, the surveys prove the exact opposite," he said, noting his team hit the phones and contacted all its clients within about a month of the downturn. "So, frankly, I hope any client who basically was not properly dealt with when the market took a nosedive decided they would be better to leave."
Wolfgang Klein is a senior portfolio manager, senior vice president, and senior investment advisor at Canaccord Genuity Wealth Management in Toronto.
"There's been zero impact on fees throughout the pandemic. Zero. Clients really appreciated the work more now than ever," he said. "They recognize the significant value that my team provides them, and they continue to send us new assets, so the fees have not been an issue whatsoever."
While he said fees were a bigger issue during the first bear market at the beginning of his career 20 years ago, "once you demonstrate value, and that takes time, and you demonstrate trust and competence, fees are never an issue. You must demonstrate professionalism, competence, and ability, and offer proper guidance. Be in front of the crisis. Be beside your clients through the crises. Give them good advice, and watch the movie unfold."
Klein's bigger question is why all advisors charge 1%? While 3% to 4% isn't sustainable, he said he charges 1.5%, which isn't an issue for his clients. "Again, it comes down to the service," he said, noting the media discussion about robo advisors not charging any fees is a moot one at his level. "If you pay for a service, then you're going to receive it. If you don't pay for a service, then you're not going to receive it."
"We offer a very key service, an instrumental life-changing service to clients. Deliver and they will have no problem paying, as long as the fees are reasonable," he said. "You must show leadership during a crisis because that's when people need you the most. You've got to get in front of them, get on top of it, you've got to be a pro. You've got to serve. You've got to communicate. You have to demonstrate competence. You have to demonstrate you have a plan. That provides an opportunity. It allows you to really build your relationship with a client, big time. That gives them peace of mind. Peace of mind is what you are able to generate to allow someone to have a good night's sleep. What's that's worth? Because that's what we do."