President tells WP that fee transparency is a central part of new organization's charter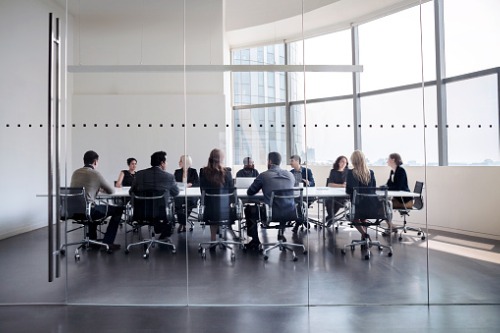 A new nationwide financial planners' association has been launched to address a "deficiency of standard" and allow the industry to become a "true profession".
The Financial Planning Association of Canada (FPAC) was unveiled today, offering planners the chance to sign up to its charter, which included: commitments to fee transparency; evidence-based approaches in the practice of financial planning; and putting the interests of clients before other considerations by operating as fiduciaries.
The FPAC, which already has more than 100 members after its soft launch, is open to planners that, as a minimum, hold the Certified Financial Planner® (CFP), the Registered Financial Planner (R.F.P.), or the Financial Planner (F.Pl.) designation, and meet the ongoing standards for that designation.
Jason Pereira, FPAC president, and a partner and senior financial consultant at Woodgate Financial, told WP the impetus for the new body came from seeing what was happening around the world and realising that Canada was being left behind.
Commitment to fee transparency
Ten years after England banned embedded commissions and as the US debate whether or not to legally impose a fiduciary standard, Pereira lamented this country's inertia; with the CSA paper on banning embedded compensation shut down and "fiduciary being a word we don't understand".
While praising FP Canada as a forward-thinking issuing body and recognising the saturation of regulators, he said the country lacked an en masse membership body that holds advisors together by the values FPAC has laid out.
He said: "We have done a terrible job of professionalizing the industry in this country. Financial planning at its best is something that can be life-altering and life-enabling to all consumers. Unfortunately, right now, the current ecosystem is all about product sales and we can't even put full disclosure fees on statements at this point.
"It's hurt us because there's a lack of trust, and there's a lack of understanding. Every time someone gets sold something that is not in their best interest and is then ignored for the rest of their relationship, it hurts us all; it hurts the industry and hurts the consumer."
Association members will be able to benefit from internal resources including a planning portal providing comprehensive, expert information on financial planning topics; mentorship from established financial planners who have committed to the Association's goals and principles; and a "best practices" guide to help deliver financial planning in accordance with Association standards.
Pereira, though, makes no bones about fee transparency being a key part of the association's efforts to raise standards. He believes that because a a Canadian advisor can opt out of full transparency on disclosure, whether it's partial through CRM2, or not at all through the insurance world, they don't have to worry about delivering value because clients don't understand the full price.
He explained: "Only through transparency will we start to see downward pricing on funds, which by the way, because of embedded compensation in Canada, still scores among the worst levels in the world.
He added: "We think that financial planning is, first and foremost, the most valuable way that we can deliver value for money. If you look at the academic studies that talk about the value of advice, it is not around buying this mutual fund; not a single one of them has basically put any credit on our ability to pick anything other than [funds] at low fees.
"The entire value proposition that we're talking about in terms of 2%, 3% whatever it is, 100% of it is always planning. Let's actually start delivering on that."
Tribe for like-minded professionals
FPAC wants to become "the tribe" for people who share the same values and to hold people accountable to them. Helping people transition to a fully transparent process where "every last penny is disclosed" is a central part of the Association's mission to enable the profession to become more trusted and deliver more consistent value.
Pereira expects some pushback but pointed to the overwhelmingly positive response to the soft launch as a good sign for the future. Annual membership is $500 and he told WP the body represents the ideal home for professionals who want to better the industry moving forward.
"The charter is there to basically say, this is what we stand for. If you don't believe it, this is not your tribe. What I really hope happens is that anyone who wants to better themselves as a professional but doesn't know how and wants to join a community of like-minded advisors, takes the time to read the charter so they can say, yes, this is me.
"I do anticipate a fair amount of people not happy with this because, frankly, we stand against a lot of the ways that they operate."