Big Six bank offers more options for Canadian investors looking to buy blue-chip U.S. companies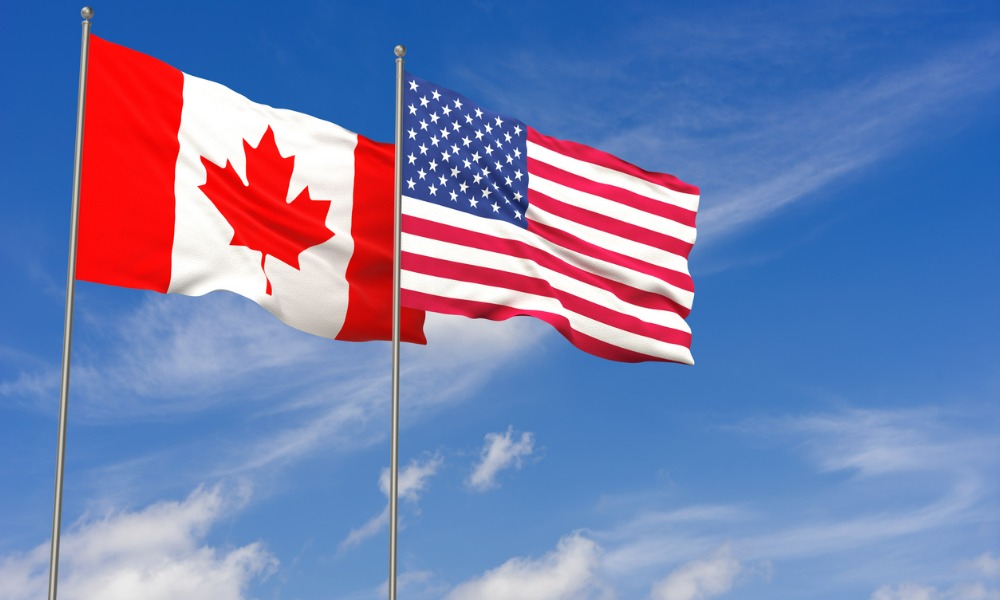 Several months after introducing its inaugural lineup of Canadian depositary receipts (CDRs), CIBC has announced new options for investors looking to invest in highly valued U.S. companies.
Adding to its five pre-existing CDRs, the bank has launched five new CDRs, with 14 additional CDRs to be launched in the coming weeks.
"We're thrilled with the strong response from investors to our new CDRs, which give them an opportunity to extend their portfolios beyond our borders without being exposed to currency risk," said Christian Exshaw, managing director and head, CIBC Global Markets and Direct Financial Services. "As a Canadian industry first, CDRs provide a way to make global investing easier, helping our clients achieve their ambitions."
Listed on the NEO Exchange, the new CDRs include:
Microsoft Canadian Depositary Receipts (CAD Hedged) – MSFT
Walt Disney Canadian Depositary Receipts (CAD Hedged) – DIS
Visa Canadian Depositary Receipts (CAD Hedged) – VISA
Facebook Canadian Depositary Receipts (CAD Hedged) – FACE
PayPal Canadian Depositary Receipts (CAD Hedged) – PYPL
Following the model established by the American Depositary Receipts market, CDRs offer a simpler way for Canadians to invest in some of the world's largest companies using Canadian dollars. CDRs are also available at a fraction of the price per share of the underlying reference share. And with a built-in notional currency hedge, CDRs lessen the currency risks normally associated with global investing, while offering affordable access to foreign stocks.
CIBC launched the CDRs in partnership with CIBC Mellon, which was able to leverage its global operational and custody expertise. The NEO Exchange was chosen as the listing venue for the CDRs based on its history of supporting innovation in Canada's investment and capital markets.
"In their first months of trading, CDRs have seen steady growth with interest ranging from do-it-yourself investors through to portfolio managers," said Jos Schmitt, president & CEO of NEO. "Canadian investors are looking for different investment strategies, and we're excited to once again partner with CIBC to expand the offering and deliver an innovative solution."
The first five CDRs launched on the NEO Exchange were:
Alphabet Canadian Depositary Receipts (CAD Hedged) – GOOG
Amazon.com Canadian Depositary Receipts (CAD Hedged) – AMZN
Apple Canadian Depositary Receipts (CAD Hedged) – AAPL
Netflix Canadian Depositary Receipts (CAD Hedged) – NFLX
Tesla Canadian Depositary Receipts (CAD Hedged) – TSLA