Bank aims to support clients with education through new mobile app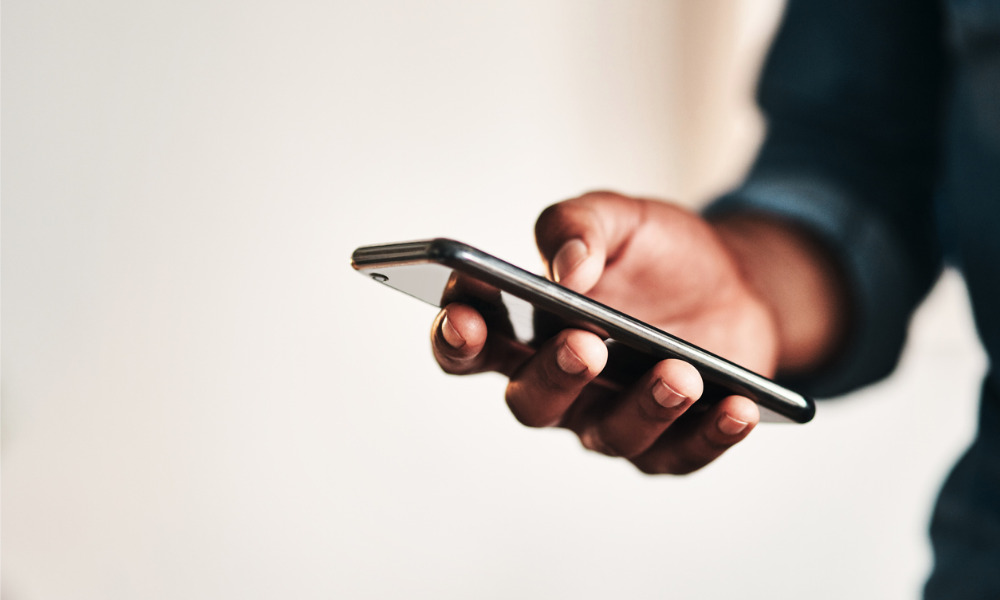 In October, TD Direct Investing launched TD GoalAssist, a mobile app that allows investors to open accounts, set goals and create and manage their own portfolio. Clients have the option of using one of TD Asset Management's (TDAM) One-Click ETF portfolios, or building their own portfolio using TD ETFs, with the option to include other securities. The app is groundbreaking in the sense that it doesn't provide advice itself, but rather offers goal monitoring and educational resources for investors who want to do it themselves.
The app brings together two arms of TD, TDAM and TD Direct Investing. It was in the works since last year, and something Paul Clark, president, TD Direct Investing and EVP TD Bank Group, says was the culmination of feedback from clients. "In the last couple years, we have invested heavily in our education platform, online and in person. We discovered clients were hungry for education when it comes to investing, not just trading. Mobile is becoming more important and our clients were looking to reduce friction and participate in the investing journey in a seamless way. We thought we could build a mobile app, ground it in education, allow clients to build their own plan and marry it with TD ETFs to make the process easier to manager."
From there, Clark says his team reached out to Bruce Cooper, CEO, TDAM and SVP TD Bank Group, about partnering the app with their ETFs. The move made perfect sense as TDAM continues to grow their presence in the ETF landscape. In just a couple short years, TDAM has already jumped to eighth in total ETF AUM ($3.941 billion as of Oct. 30, 2020). "It is relatively straight forward, intuitive and easy to use. We are excited about using our burgeoning ETF business as a component," added Cooper. "We are extremely excited about the One-Click Portfolios and the role they can play in helping clients accomplish their goals. We launched three (conservative, balance, growth) and most clients will see themselves in one of those three profiles."
TD GoalAssist accounts are opened completely online through the mobile app. When the user arrives, they begin by establishing their goals, build out a plan to achieve those goals, establish their risk profile and then choose the One-Click ETFs, or build their own portfolio with TD's ETFs. If they want to use other securities, they can for a cost. Using TD's ETFs means it is all done for free. There are no monthly minimums or commissions, something Clark believes will attract not only new clients but seasoned investors. "We are seeing clients who have been purchasing ETFs regularly coming to this platform to do it. One of the nice pieces is it gives you ongoing health checks or report cards against your plan, which we think is important. It really is an end-to-end, do-it-yourself investing solution."
The key to the app is the educational element. Clark and Cooper acknowledge that more clients are becoming engaged in their own investing education. That was why TD's app needed to be different than a standard robo-advisor that is still providing the advice. "Our philosophy is different, grounded in education and engagement," said Clark. "If you want to do it yourself you can, if you want to talk to someone for help along the way you can, or you can take our online courses. We want to educate and put the power in the hands of our clients, in a way they can be confident in their decision. We aren't providing advice, so we recognize we have to get as much education to clients so they can make informed decisions."
"The platform helps you with the simple things like setting a goal and working towards it, but historically, these things are hard to execute because there is so much emotion. We are passing through a difficult time, but there is always something in the background. I think the educational tools are so powerful because people can be engaged in the conversation," added Cooper.
While the app is still in its early days, and Clark admits they haven't marketed it strongly yet, there have been a few interesting observations. He says there have been three camps of clients joining the app: existing clients from TD Private Wealth or Direct Investing referring family members who are new investors, existing clients who buy ETFs and now have a free way to do it, and established clients who want to manage their own ETF portfolio.
As for how clients are using the app, the pair didn't want to jump to any conclusions based on the limited data, but Cooper is expecting a strong uptake in the One-Click Portfolios because of their ease of use and understanding.
Clark is also optimistic that the app will have an impact across many of TD's channels including advisors. "Whether onboarding or expanding existing relationships, clients can get enhanced services in Private Wealth and Financial Planning. The real opportunity of digital is building it in a way where the client can decide the mix of human and digital interaction and where the advisor can leverage the digital capabilities we have built to their client base. We are already seeing it on the advice side, but it will come to the forefront over the next couple years; the best advisors will be the ones who can leverage all of the digital capability built inside TD."
Clark also adds that the current version is only the beginning for the app. He says it will evolve with the inclusion of more artificial intelligence and add reporting and cashflow capabilities as part of the process. "I am excited about giving clients tailored experiences on the platform. When you can marry the broader relationship with the bank and TD GoalAssist, you can create a unique experience."