CI's 'no-compromise' model is attracting top US firms even as it's deepening its inroads in Canada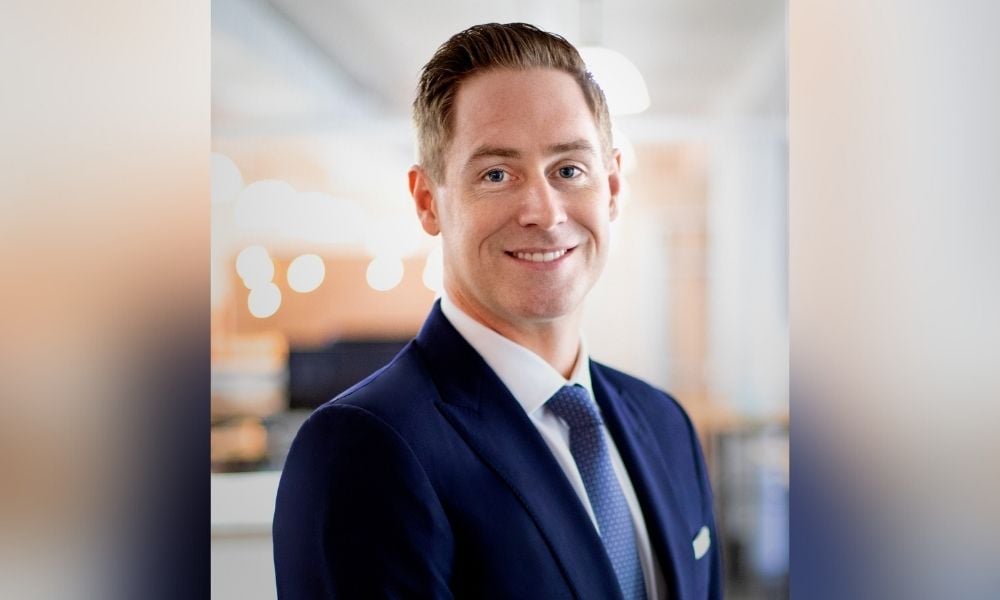 While CI Financial Corp. may look like it's closing in on one of the most aggressive growth strategies in Canada, which it announced two years ago, Chief Executive Officer (CEO) Kurt MacAlpine told Wealth Professional it's just getting started.
"The fun part is we're still in the first inning," he said, just before CI made three more announcements yesterday. "There's a lot of work left to do to realize our collective aspiration."
When CI announced its Q3 results, it noted that, as of October 31, it had total assets of $331.8 billion – $150.2 billion of preliminary assets under management and $181.6 billion of wealth management assets.
On October 1, it completed its acquisition of Budros, Ruhlin & Roe, Inc., a registered investment advisor (RIA) with $4.4 billion (U.S.) in assets, based in Columbus, Ohio. Last night, it said it will acquire Gofen and Glossberg, LLC, a $7.5 billion (U.S.) Chicago RIA serving high-net-worth (HNW) families. That followed last week's news that it acquired R.H. Bluestein & Co., a $4.1 billion (U.S.) Detroit and New York-based RIA focused on HNW and ultra-high-net-worth (UHNW) families.
CI has also invested in GLAS Funds, an alternative investment platform and asset management firm based in Cleveland. That will help CI deliver a better client experience as it builds "the leading HNW and UHNW wealth manager in the U.S."
While the pace of change that's redrawn CI in the last two years might leave some breathless, MacAlpine is excited about the results of the strategy that he launched in November 2019, just two months after becoming CI's new CEO.
"I think our assets are almost double what they were two years ago, which would put us as one of the fastest growing asset wealth managers globally, and obviously, our profitability has transformed," he said. "So, it's been an exciting, exciting little while, but there's a ton of work left to do."
MacAlpine said when CI set out its strategic priorities in November 2019, it wanted to modernize its asset management, expand its wealth management business, and globalize CI. Given what it's accomplished, he said, "I feel great about the progress we've made. So far, I'm very confident that the priorities we set out then are still the priorities today.
"We're in the very early stages of transforming our company. We look fundamentally different today than we did two years ago, but I think we're really in the very early stages of what we hope to accomplish," he said. "It's been nice to see the momentum happen. We had an asset management business that had endured a period of structural redemptions, so we had to change everything about that business. We changed our distribution and our approach to marketing, and we completely revamped our product development, positioning us at the forefront of innovation.
"Then, we took a multi-boutique investment manager and created a fully integrated global investment management platform. That combination took us from a series of structural redemptions into positive net-flow territory. The past two quarters have been our best net-flow quarters in the past six years. So, it's exciting to see the changes leading to impact in such a short period of time.
"Now, it's about capitalizing on the positive momentum we have in our investment business. When you're in redemption, you're operating typically from a defensive position. Now that we're in meaningful positive net-flows, it changes the nature of the conversations and the opportunities, and we're looking to accelerate and continue to evolve there."
The recent announcements follow a breathless two-year run where CI has acquired, or announced the acquisition of, 23 other strong, well-managed RIAS across the US. That's launched it into the global sphere and made CI Private Wealth brand the fastest-growing wealth platform in the U.S. CI has also listed its common shares on the New York Stock Exchange and issued $960 (U.S.) million in bonds in the U.S. at a very favorable rate of 3.2% for 10 years.
CI isn't just slicing a path through the U.S., though. It's also made several acquisitions and significant moves in Canada.
It's acquired a majority interest in Aligned Capital Partners, a Burlington, Ontario dealer supporting about 250 advisors across Canada. Its acquired SNAP Projections, which makes financial planning software, as well as the remaining minority stake in WealthBar and rebranded it as CI Direct Investing. Its rebranded Assante Wealth Management as CI Assante Wealth Management and Stonegate Private Counsel as CI Private Wealth. It's also established a strategic partnership with fintech d1g1t to use its technology and develop a new discretionary investment platform for Assante.
CI has appointed its first Chief Investment Officer. It's also integrated its in-house investment boutiques into one team, now operating under CI Global Asset Management (GAM), which is the rebranded CI Investments. Its acquired WisdomTree Canada and added its ETFs to CI's ETF line-up.
CI GAM, meanwhile, has simplified and rebranded 156 investment funds, retiring boutique brand names. It's reorganized its sales function to incorporate next-gen analytics and significantly upgraded its product line-up, including new mutual fund and ETF liquid alternatives, Bitcoin and Ethereum mutuals and ETFs, and new ESG funds.
While MacAlpine said the investment side changes are exciting, the wealth management business has tripled in size and now is $30 billion larger than its asset manager. He's pleased because that reflects his fundamental belief that "people need high-quality financial today more than they ever have, and we want the firm to be the destination of choice."
As for his next steps, they include continuing to grow in Canada and providing specialized capabilities and asset management alternatives, including thematic ESGs.
"We want to be there in a meaningful capacity. I do want to have the fastest growing wealth management platform in Canada. I believe we have that today. It's hard to get clean data," he said. Looking at what CI's done, he added, "I think we're there, but the goal is to keep up that momentum and continue to grow in Canada."
CI also plans to keep expanding in the U.S., using the same blueprint it has as it aims to be the leading HNW and UHNW platform in the U.S., too. When CI began implementing its strategy, it had no U.S. assets and now "our US roadmap is even bigger than our Canadian business, so that's been a pretty exciting transformation as well," said MacAlpine. "We're serving clients across the spectrum in Canada. We're serving them in the US from the high-net-worth and ultra-high-net-worth space. And we're serving them seamlessly between Canada and the U.S. because we're now able to pair up clients who have a relationship with CI in both markets, which is a huge differentiator for us relative to everybody else."
CI plans to keep partnering with the best firms and empowering them to not only be great entrepreneurs in their current businesses, but also help CI achieve its collective aspiration. "I think there's a lot of runway there for us as well, so I don't think you'll see us changing the strategy," he said. "I think you'll see us continuing to focus on executing the strategy and taking advantage of the momentum that we worked so hard to establish over the past couple of years."
MacAlpine said CI's been well received in the U.S. since it entered in early 2020. Given that it initially had good name recognition in Canada, but none in the U.S., it spent a lot of time telling its strategic story, hoping it would resonate – which it has, attracting some very attractive, high-quality firms as partners.
"It's a lot easier for me to have these M&A conversations in the U.S. today, given what we've done over the past 20 months, than it was when we were starting because we were selling a concept then," he said. "Now, we're selling a body of work with $90 billion (U.S.) of assets with dynamic firms, great clients, and great employees. It's so much easier when you have those proof points that people can point to versus just a concept."
Given what CI's done, he said its commitment to the U.S. marketplace is no longer questioned, either. "I think people see that we're here to stay. We're permanent strategic operators. We have a unique strategy, and we're really pushing it forward. So, it's been a very, very positive reception across the board, and I'm hoping to continue to build on that."
MacAlpine said CI has a four-part "no-compromise model" when approaching companies. Potential acquisitions must be highly profitable, high-quality business with great clients and employees. "If you need to sell yourself, CI is not buying you," he said. The businesses must be strategically aligned with, and willing to contribute to, CI's vision of being the best in class in Canada and the U.S. They must be culturally aligned with CI's asset and wealth management networks, and they must be totally financially aligned across all of CI's wealth management businesses, which he said is aa "big differentiator relative to how other firms think about wealth management", so they're "working together for the collective success as opposed to working together for just the success of their particular legacy business."
MacAlpine said CI made tough changes, but they're leading to better outcomes. "I think we did a differentiated strategy that resonated well in the marketplace, which has allowed us to pick up quickly. I think the strategy gave us the catalyst to get in front of these growth firms, and we have momentum because we've been fortunate enough to partner with a bunch of firms that attracted more firms. We almost have the snowball effect now that we're trying our best to capitalize on. But, it's been an incredible fun and exciting journey. We have a ton of work left to do, which is also exciting."
As for what's next, MacAlpine said: "We're continuing to focus on the things that best positioned us for success. So, we're going to continue to focus on continuously improving our investment platform in Canada. I want us to have the leading asset management business in the marketplace, and we've made a number of strategic investments to better position us to do that. But, we have a lot more work to continue to accomplish it in the wealth management service.
"The goal is to keep the momentum going and continue to be the preferred destination for the highest-quality wealth management firms in Canada and the U.S. I think there's a great opportunity there, and then we can continue to grow and diversify our business into segments of the market that make sense for us. I feel very good that the inputs that we're focusing on will continue to lead to great outcomes. What's most important is to keep focusing on what we can control and taking advantage of the opportunities that are presented to us. So, I can assure you that we'll be working as hard next year as we have for the past two years. We're certainly not letting our foot off the gas."