CEO praises workforce for steering company and advisors through tumultuous drawdown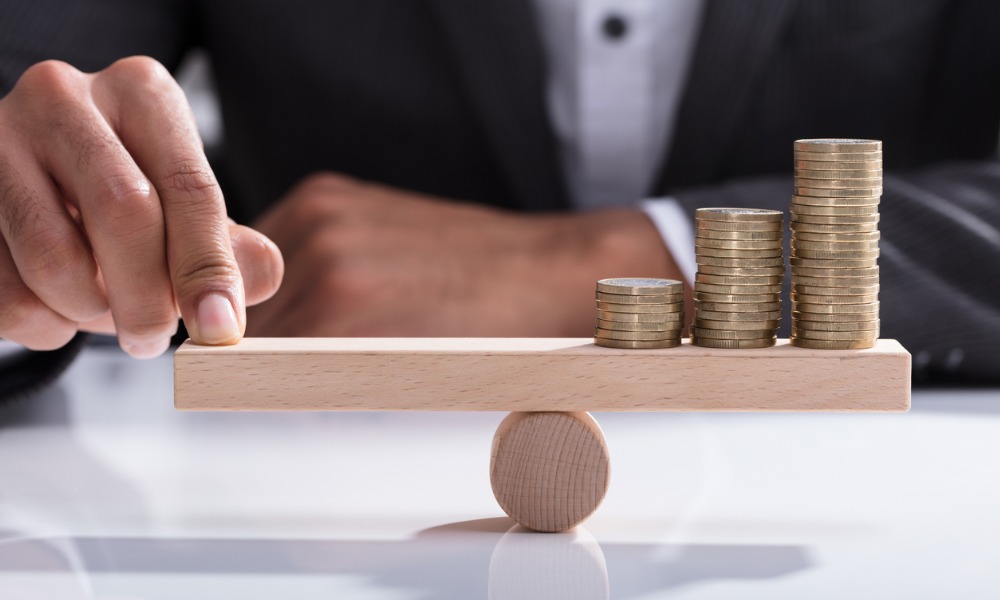 Some years protrude from the history books. The Great Depression (1929), Black Monday (1987), the dotcom bubble (2001) and the Great Financial Crisis (2008) are signposts of tough financial times, of which we can now add COVID-19 (2020),
CEOs all around the country are dusting themselves down and taking stock of what has been a rollercoaster year, not just from a market perspective but from an emotional and human one.
From a business perspective, Barry McInerney, president and CEO of Mackenzie Investments, has reason to be more upbeat than most. Self-effacing, and at pains not to appear boastful, the industry veteran told WP said he couldn't be prouder of a workforce that transitioned to a remote environment so effectively that the firm is on course to complete a record year of inflows and AUM, and seal its best investment performance for more than a decade.
To top it off, McInerney, who won the CEO of the Year at the 2020 WP Awards, also oversaw three acquisitions of Northleaf Capital Partners, GLC Asset Management and Greenchip Financial Corp.
In the first of his two-part interview with WP, he reflected on the past 12 months, which despite the rollercoaster ride, resulted in strong performance.
"Having the best investment performance in over a decade is really first and foremost what we're most proud of because, obviously, we want to lead with investments. We also led with innovation and have really continued to launch some very innovative ETFs and mutual funds, because we didn't want the pandemic to slow that down.
"We were able to do it, we're large enough, and we have a very strong culture to lock arms and get this stuff done. So, we were very successful in all aspects and this will probably be a record year for us."
The three acquisitions strategically align the company better with the five growth catalysts of the future occurring in the industry, according to McInerney - ETFs alternatives, SRI, retirement and China.
Northleaf taps into the democratization of bringing private investments to the individual investor through liquid alts, GLC, from sister company Canada Life, taps into the retirement piece, and Greenchip bolsters the SRI presence. The latter has been working with Mackenzie for the past two years on its Global Environment Equity Fund, which is up 50% over the past 12 months and now has about $325 million in AUM.
McInerney said: "We've got a very strong parent company in IGM financial, and our ultimate parent company Power, so we have the means to add capabilities or channels, first and foremost to help our advisor clients optimize their proposals for their clients, and obviously to optimize our business success going forward."
Looking back to the market crash in March, McInerney said the asset management business was lucky in the sense it can be done virtually, unlike other industries. The first thing he did when the pandemic hit was to make sure employees were safe and healthy, and then reach out to advisors who were feeling the strain.
"Mackenzie touches over 30,000 advisors across Canada, so we said, 'okay, let's quickly get an outreach program going and see how they're doing'. Stop selling and just call them and see how they're doing because they were under tremendous duress, obviously, trying to navigate the markets at that point, which were in freefall.
"We were fortunate in that we had been working the past two, three years towards more digital, virtual wholesaling, so we had done quite a bit of work leading up to the pandemic on being able to interact with advisors more digitally. [It was done] always with the point of leading with in-person but more and more advisors were saying their choice would be to be a little more digital. COVID brought that 15-year trend down to one day! We were all set, fortunately."
Working hard with advisors – through webinars, videos, reports and guidance – to help navigate the markets paid off. But McInerney said their stress levels were palpable amid a crash that was quick, deep and broad.
He added: "Monetary and fiscal support came in real fast, so that got rid of some of the uncertainty and then we had to interpret that for clients and, obviously, stay invested and focused on long-term investing, which was difficult to do.
"Advisors had to reassess financial plans with their clients to see if their circumstances had changed but [the message was to] diversify, hold the course, and we also gave them some new ideas for them to introduce into portfolios for now and the future."