Dividend revival, continued innovation, and ESG growth provide ongoing momentum, according to BMO GAM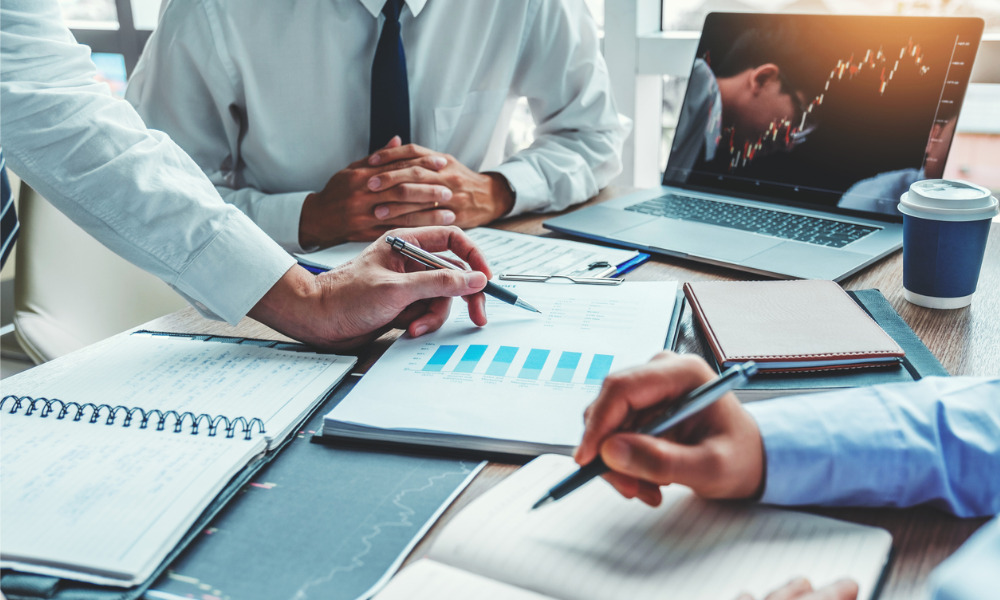 Mark Raes, BMO Global Asset Management (GAM) Canada's head of product, basked in the ETF industry's record growth in the past 18 months and BMO's Mid-year ETF Report, which indicate more is coming.
"The momentum in the industry is really excellent and nice to see," he told WP. "It benefits not just the ETF providers, but also the investors because it means more choice. That means more efficient ETFs, which means they have more tools to use in their portfolios."
Raes highlighted three ETF trends in BMO's mid-year report. The first was this year's revival of dividends in value investing, which came back quite strongly. Next was the fact that the growth and innovative ETF elements slowed a bit in the first quarter, but came on strongly in the second. And, finally, several ESG innovation and ETF responsible investing products came out to the market.
"We're seeing a lot of investor interest," he said. "So, it looks like it's really here to stay where people are looking at their portfolios a little bit differently and thinking about aligning investments with their values by using ESG and ETFs. That's been a big factor in ETF market this year."
"For a lot of investors, these are thought of as access vehicles to the market. For the direct investor who wants a portfolio, it's a simple one-ticket solution to get anything from a global balanced ETF right through to a more precise ETF that you can do with one trade," Raes added.
"That whole concept really creates positive momentum because the more people use ETFs, the more they trade ETFs, the more efficient they become because there are more market players involved. So, the success of ETFs, if I can boil it down, leads to more success because of that liquidity and tradability that develops around those mature tickers."
BMO is pleased to be gaining more opportunities to connect with how investors want to invest and the fact this area pairs well with the traditional mutual fund and other investment vehicles that advisors use. Raes is anticipating the advent of even more strategies and access, particularly for products like crypto-based ETFs, which allow investors to access asset classes they couldn't before.
"That's something that will continue to drive innovation in the industry," he said.
Some BMO Report Highlights
ETF flows reached $30 billion in the first half of 2021, breaking the six-month inflow record set in 2020.

Growing investor interest in ESG is driven by many factors, including growing millennial investor participation, improved ESG data availability, and value-based preferences.

Vaccination rollout, and the subsequent economic reopening, has led to a factor rotation out of quality companies and into cyclical dividend and value companies.

Investors used ETFs to add strategic portfolio positions to capitalize on this market rotation. Dividend ETFs saw $1.5 billion in net new flows in the first half of 2021.

Financial sector ETFs took in $648 million in June, and about a 60 per cent ($391 million) went into the BMO Equal Weight Banks Index ETF (ZEB).
Higher treasury yields, coupled with a strong vaccination rollout, have supported a short-term rotation out of growth stocks and into value stocks.
ETFs with exposure to certain sectors, such as industrials, materials, and U.S. Treasury Inflation Protected Securities, offered investors a hedge against inflation.
BMO MSCI USA ESG Leaders Index ETF (ESGY/ESGY.F) became the largest ESG ETF listed in Canada with a combined AUM of $1.69 billion.