Horizons ETFs and National Bank Direct Brokerage announce the 10th edition of the Biggest Winner trading competition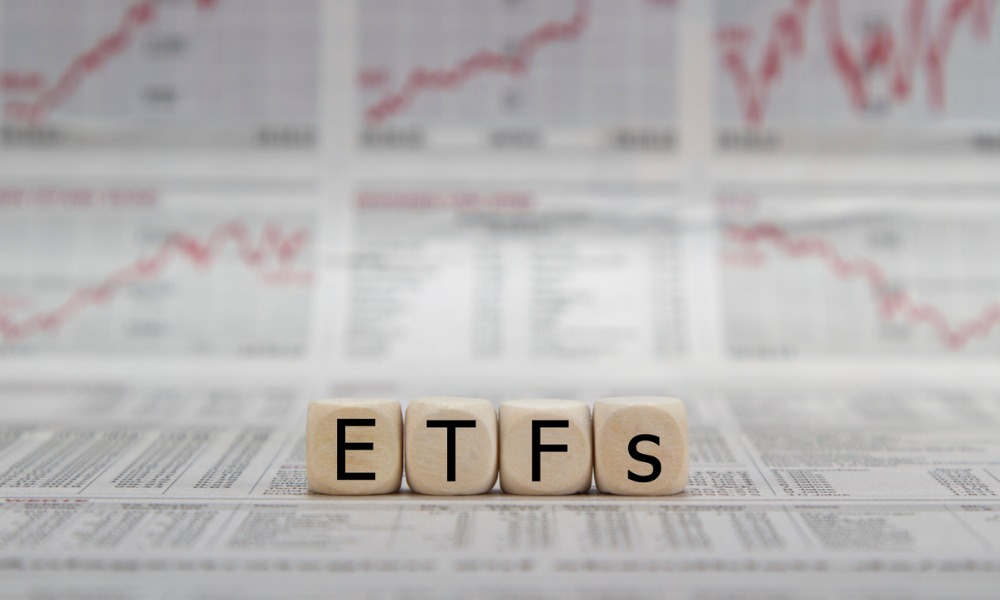 Horizons ETFs and National Bank Direct Brokerage have announced the launch of the 10th edition of the Biggest Winner trading competition, a simulated ETF investment contest.
The competition allows eligible Canadian investors to learn about trading in a risk-free environment while competing for real cash prizes.
Participants open a simulated online brokerage account that starts with a balance of 100,000 virtual Canadian dollars - no actual money will be traded – and they can use these fantasy funds to virtually trade any ETF listed on the Toronto Stock Exchange. Entry and participation in the contest is free and the contest starts on May 31, running for six weeks, ending at 4pm on July 9, 2021.
A first-place prize of $7,500 will be awarded to the contestant with the highest six-week cumulative return, while the runner-up will receive $2,500. In addition, six weekly prizes of $500 will be awarded to the contestants with the best single-week returns.
Over the years, the Biggest Winner has hosted approximately 15,000 participants and awarded more than $100,000 in cash prizes.
Horizons ETFs CEO Steve Hawkins told WP that when the competition was launched more than a decade ago, ETFs were a much smaller part of the Canadian investment landscape and its goal was to educate investors about the benefits of the investment vehicle. Now the popularity of ETFs has "exploded", eclipsing mutual fund sales for three years in a row.
He said: "Participants get the chance to test out prospective trades in a hassle-free environment and compete against colleagues, friends and strangers for the title of the Biggest Winner. While Horizons ETFs' employees aren't eligible to win any of the cash prizes, the Biggest Winner is always a fierce competition among our staff too!"
Strategy will play a key role in any winning entry. With about 750 ETFs listed on the TSX, there are numerous possible combinations available. Hawkins said that, given the contest's compressed timeframe, some of the most popular strategies used have been leveraged, inverse and inverse leveraged BetaPro ETFs.
He explained: "Given these ETFs use leverage, a well-placed trade based on an outlook of what the day holds in store for markets and commodities offers the chance to produce outsized returns or the ability to profit from negative performance. Historically, one of the most popular trades have been our leveraged and inverse crude oil ETFs, HOU and HOD, as well as our leveraged and inverse marijuana ETFs, HMJU and HMJI."
For the first time, contestants will be able to trade Horizons' Bitcoin ETFs, including its inverse Bitcoin ETF, BITI. With Bitcoin one of the most volatile asset classes this year, indicating it could be a powerful tool for virtual portfolios.
Hawkins was happy to share a few tips for newcomers to ETF trading. He said: "Unlike with your personal portfolio, it's OK to take bigger chances in the Biggest Winner. You have $100,000 in virtual dollars and it's a risk-free trading competition. Take a look at new strategies and asset classes – it might just pay off. Even if it doesn't, it's a great chance to learn.
"Secondly, don't just 'set and forget' – we've seen participants who've had rocky starts propel themselves towards the top of the leaderboard following some well-placed trades later into the competition. Finally, have fun – while you are competing for $13,000 in cash prizes, this won't be your only opportunity – we'll be back next year with the Biggest Winner 11!"
Claude-Frédéric Robert, President of National Bank Direct Brokerage, added: "Investors have access to a wide range of Canadian-listed ETFs and the Biggest Winner competition offers a great opportunity to test strategies and learn about trading ETFs in a simulated environment. We're proud to be a long-standing partner of the competition and play a role in the training of tomorrow's investors.''