Award winner on her firm's edge, seizing the moment in tough times and educating advisors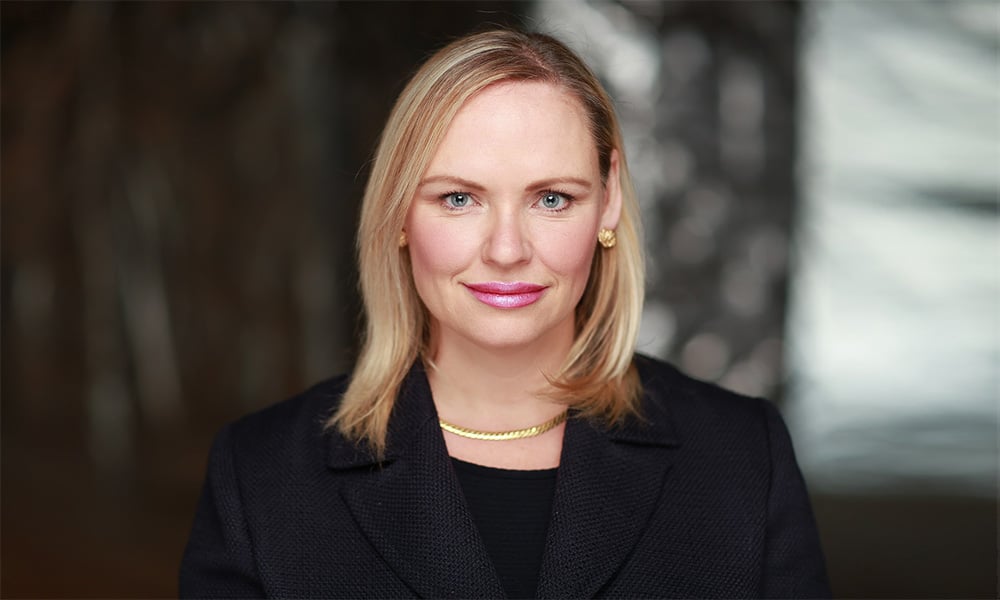 It's a very 2020 story. When Tammy Cash and her twin sister Tanya were nominated in the same category at this year's virtual WP Awards, they wanted to share their achievements. One attended the event from their home workspace, the other from their largely deserted downtown office. Through multiple screens, they had a family moment.
Tammy's day got even better when she pipped her sibling to scoop the ETF Champion of the Year award but being able to share that with her sister, who works for TMX Group, made it extra special. "When is that ever going to happen again? Super crazy but it was a lot of fun to have that experience together."
Cash, who is Executive Vice-President and Head of Marketing at Horizons ETFs, began her wealth management career around the time the first ETFs in Canada were launched. Originally focused on the active manager and hedge fund perspective, she was quickly turned on to ETFs by her sister, who was already working in the industry. Those discussions around active versus passive were natural even back then but what quickly stood out for Cash was the entrepreneurial spirit and tangible sense of ETF community, which she believes has not changed to this day.
She told WP: "There was an opportunity to build the industry in a way that felt close-knit, accepting and collaborative in ways I hadn't experienced in broader wealth management."
She credits CETFA (Canadian ETF Association), with whom she is now chair of their marketing and PR committee, for creating a feeling that this was the "democratization of investing". Cash added: "Everything the ETF stands for from transparency and low fees, it made sense to me and I had a home in the space."
Despite the turmoil in health care and economy, from a purely business perspective, Horizons has had a banner year. Cash was instrumental in releasing a slew of successful ETFS, from cannabis to one-ticket solutions, total return and socially responsible investing. The firm's AUM year to date has grown 120% and it stands as Canada's fourth biggest ETF provider, with almost $14.5 billion AUM as at the end of September.
Cash credits the entire marketing team at Horizon and believes the firm's lack of bureaucracy is its secret sauce. She said: "We are able to be extremely agile and whether that comes down to the product development process, or marketing and building awareness, we're really committed to providing education to advisors."
Beyond the day job, Cash appears to take little downtime. As well as her involvement with CETFA, she is a founding board member and co-head of Women in ETFs, which in the past year has made tremendous strides in building engagement, not only in Canada, where it has about 650 members, but also globally, with its total membership now exceeding 6,500.
She explained: "The goal is really to connect, support and inspire women. Whether that's in the form of networking, educational opportunities or mentorship.
"It has really moved the needle in the past year. We've produced so many really strong events and we have a new board that is extremely dedicated to making sure we make a difference."
Another element of Cash's dedication to the ETF industry which has "reached fever pitch" this year is branch consulting for financial advisors. It's a free service with no expectation for the advisor to subsequently work with Horizons and something Cash is particularly proud of.
"Investment advisors are usually focusing on their client's needs and their portfolios, and self-promotion and marketing is often the last thing on their list to accomplish. In this increasingly digital world, it's got to be an area for them to focus on if they really want to advance their business. Helping advisors in this way has been very rewarding to me."
With the onset of the pandemic came the need for a new way of thinking. Suddenly, the historic formula of relying on wholesalers and their service model was upended, whether you're with a mutual fund company or an ETF firm.
Cash believes that across the board, more and more of the problem-solving solutions that have emerged are driven by the marketing side of the business. For example, if you're pivoting to digital solutions and virtual conferences, there is a huge uptick in the responsibility of marketing to push sales.
She said: "We've had some wonderful success with our webinar and podcast series. A lot of our sessions these days, post COVID, are working with advisors to make them realize their clients are doing far more due diligence online before selecting an advisor.
"We've helped them to recognize their social media can be a compelling distribution platform for them to communicate with their existing client base. There are lots of opportunities that come out of this adversity but for us, it's definitely expanded the demand and created a lot of recognition for the work that the marketing side of the business does in wealth management."