Wealth Professional caught up with Horizons ETFs' Tammy Cash to learn how responsible investing can make a social impact and boost returns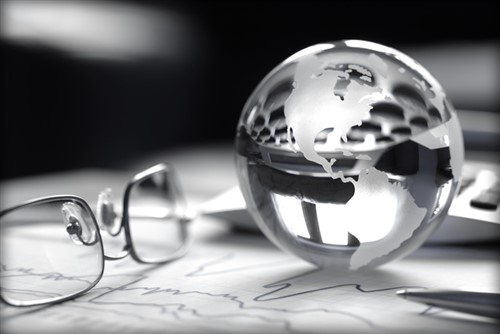 By Darren Matte
If you ask most investors why they invest, you'll likely hear about ROI, saving for a home or retirement on the horizon. Some might even say they do it for the thrill of beating the benchmark and or coming out ahead of others who are participating in the market.
But there's a growing contingent of investors who are interested not only in putting their money to work, but also doing so in a manner that reflects their values. Socially responsible investing, or SRI, is the practice of selecting investments in companies that embrace, reflect and promote positive societal impact, while seeking a positive financial return. In practice, socially responsible investors generally consider a company's environmental, social and governance [ESG] efforts as part of the evaluation process. According to Tammy Cash, Horizons ETFs' executive vice president of marketing, SRI funds can also be potent vehicles for financial and social ROI.
"Companies that pursue ESG principles tend to be more mature companies," she says. "They recognize the value of ethical practices for not only their brand but their bottom line as well. Some people tend to think that when companies invest in their communities and pursue higher standards, it's just an added line on the expense sheet. But that's not true – socially responsible companies are more likely to avoid regulatory and cost-intensive risks like labour disputes, environmental fines or brand boycotts. It pays to be a good corporate citizen."
Cash is a board member with Women in ETFs, an organization that works to promote gender equality and female leadership in the male-skewed world of financial services. She was also part of a team that raised millions from Bay Street titans for charitable endeavours across Canada. She highlights how SRI can provide a personal impact to investors in addition to generating returns.
"This isn't just marketing – this is real for investors," she says. "Doing good feels good – that's why socially responsible investing can be such an emotional experience. You can take pride in the fact that your investment is helping to achieve something you believe in, whether it's a low-carbon future, alleviating poverty or championing progressive values globally."
In Canada, more than $1.5 trillion in AUM goes to SRI, and most of that is driven by institutional trading. Many of Canada's large pension funds have mandates to invest with ESG principles as part of their portfolio strategies. The Canadian Pension Plan Investment Board, for example, has grown its sustainable investing fund to $316 billion (as of March 2017), investing in companies that focus on climate change, water quality and management, human rights, and executive compensation.
However, individual investors are increasingly looking to put their money into ethical investing, too. According to the Responsible Investment Association [RIA], individual investor assets in SRI almost doubled from 2013 to 2015.
That's likely due in part to millennials. Recent survey data from Ipsos Reid showed that this generation is significantly more likely than others to show interest in responsible investing. Another significant SRI demographic is women, whom the RIA found "are less likely than men to express uncertainty about responsible investing." The growing popularity of robo-advisors has also helped spur larger investments into SRI, giving investors access to more ready-made portfolios and options that reflect their values.
Another understated aspect of SRI is progressively minded investing – focusing on developments that can bring about a brighter future, such as alternative energy sources that reduce fossil fuel dependence or AI technology that can make labour safer. Horizons ETFs is already at the forefront of investing in disruptive technologies through its Robotics and Automation Index ETF (RBOT) and will soon launch its own SRI ETF: the Horizons Global Sustainability Leaders ETF (ETHI).
According to the preliminary prospectus, ETHI will provide investors with a global ETF portfolio that balances mature, large-market-cap companies from across the world that have achieved a strong rating as ethical and responsible corporations.
"We're excited about ETHI's potential in the Canadian marketplace," Cash says. "By and large, Canada enjoys a reputation across the world as a nation that contributes to the global good. With our ETF, Canadians can continue that international goodwill by investing in a diverse set of ethical, global companies. We all want to make this world a better place for today and for future generations. With ETHI, we have a chance to energize companies that are helping do just that."
Horizons ETFs also plans to introduce more SRI ETFs in the future that will provide investors with portfolios aligned to meet specific social criteria. "Part of our mantra has always been to empower investors, whether that's by providing access to information, education or ETFs that meet their specific investing goals,"Cash says. "It is part of our DNA. Providing increased options for investing aligned with an individual's core beliefs are an extension of that goal of empowerment – we are helping investors to stay true to themselves."
It's obvious that SRI is here to stay in Canada. "In an increasingly socially connected world where we're instantaneously aware of a corporation's misdeeds or participating in a new challenge designed to raise money for a worthy cause, responsible investing is now one of the fundamental ways to put your money where your mouth is," Cash says.
As Canadians demand more from the private sector, it's only natural that corporations will go that extra mile, she adds. "Horizons ETFs is hoping to help ignite that momentum with Canadians and help them so that they can invest while making this world a better place."
This article is a special promotional feature produced in partnership with Horizons ETFs.