Offerings aim to provide Canadians with more access to country's $20 trillion bond market and its diversified equity markets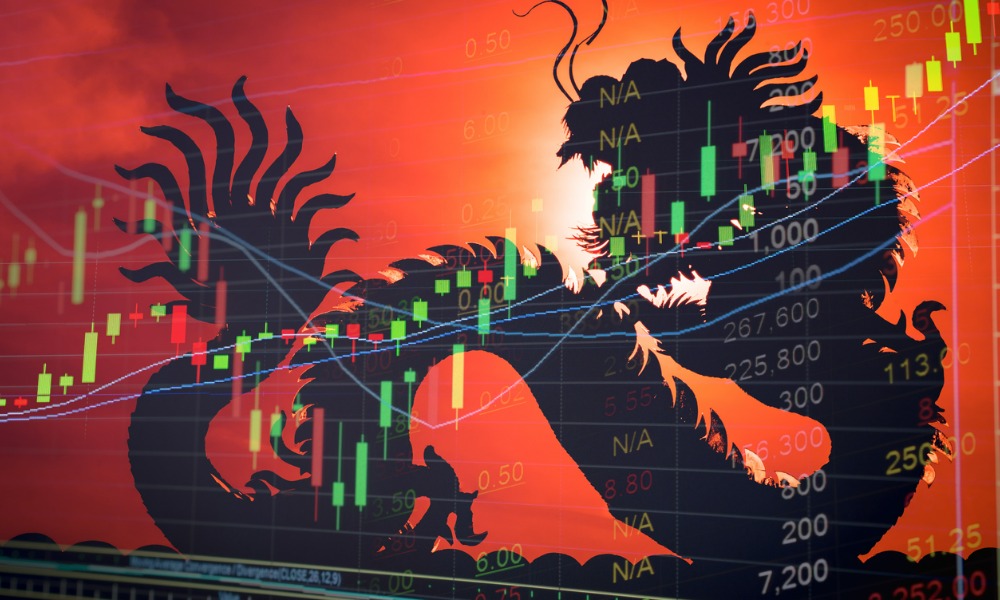 Mackenzie Investments has launched two new China funds today to provide Canadians with more access to the country's $20 trillion and growing bond market and the strong growth and diversification of its equity markets, Kristi Ashcroft, Mackenzie's Senior Vice President Head of Product, told Wealth Professional.
"We've been working over time to develop all the right infrastructure to access the Chinese bond market and offer multi-asset funds," she said. "It's a natural evolution of our ChinaAMC partnership, and we're excited to bring it to fruition."
Mackenzie had already launched an alternate equity fund with the China Asset Management Co. (ChinaAMC), which Mackenzie partly owns, and Ashcroft said, "we're starting to see a lot of interest in it."
The new funds, which will be sub-advised by ChinaAMC, are the Mackenzie ChinaAMC All China Bond Fund, which invests in China's fixed-income markets, primarily in a diversified portfolio of Chinese fixed income securities issued by companies and governments, and the Mackenzie ChinaAMC Multi-Asset Fund, which invests in both fixed income and equity markets to offer favourable long-term asset growth with high-yield potential.
Mackenzie established its relationship with ChinaAMC a few years ago, but conceptualized these funds about a year ago with China expected to become a very important long-term market for global investors. China's bond market is already the world's second largest. So, the funds will provide investors with access to the Chinese bond market and give them the ability to begin to build a portfolio allocation in the Chinese market with a single fund.
"We think it offers investors access, but also the expertise of a very strong investment team on the ground in China as ChinaAMC can leverage its relationships and deep insight into local markets and companies," said Ashcroft, adding it is one of China's largest asset managers and has more than $330 billion Canadian in assets under management. "They have a long history of investing on behalf of Chinese investors, so we're very excited to be able to leverage their expertise and offer it to Canadian investors."
When asked about the impact that the state of Canadian-Chinese relationships could have on the funds, Ashcroft said, "we're taking a really long-term view of the opportunity that investing in China presents to Canadian investors. The recent regulatory crackdowns and geopolitics are things that we believe, over time, will prove to be a point-in-time phenomenon and the growth of the Chinese economy – the growth of the Chinese consumer class – and kind of leadership China has in certain areas of technology, we believe, will present really attractive investment opportunities for Canadians to have access to. We believe that offering access to these investments to Canadians will ultimately bring nice diversification and good investment opportunities into their portfolios."
While she said that more institutions are beginning to look at Chinese allocations as a stand-alone investment, rather than as part of an emerging market bucket in their portfolio, Ashcroft added that Mackenzie sees these three funds as a great starting point and anticipates that it will present more opportunities for Canadians to invest in China.