The fund lets investors access the entire spectrum of the Chinese capital markets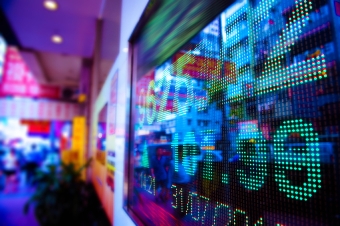 Mackenzie Financial Corporation is coming out with a new equity fund to give Canadian investors access to Chinese equities.
In a survey of Canadian investors sponsored by Mackenzie and conducted by Environics Research, 77% of respondents said they will either maintain or increase their investments in China in the next two to three years. Given that demand, the firm has announced the Mackenzie All China Equity Fund, to be sub-advised by China Asset Management Co. (China AMC).
"As the second largest economy in the world and consistently with one of the highest growth rates, China offers investors scale, scope and diversification opportunities for portfolios," said Michael Schnitman, senior vice president of product for
Mackenzie Investments
. He noted tailwinds such as the country's growing disposable income, rising middle class, and its population of over 1.3 billion people — the largest population of any country.
Mackenzie, together with its indirect parent company Power Corporation of Canada, owns a 27.8% stake in China AMC. Through its experienced investment team, the sub-advisory firm aims to allocate the majority of the fund's assets in China A-shares, H-shares, and Chinese American Depository Receipts (ADRs).
China A-shares trade on the Shanghai and Shenzhen stock exchanges; H-shares are issued by companies incorporated on the Chinese mainland and listed on the Hong Kong Stock Exchange.
"The Chinese market is large and complex, requiring local expertise to navigate effectively. Mackenzie All China Equity Fund offers Canadian investors access to that local knowledge through China AMC," Schnitman said.
The fund will be available for purchase on Oct. 16.
For more of Wealth Professional's latest industry news, click here.
Related stories:
Mackenzie announces lower minimum for private wealth pools
Morningstar shows energy rose in September