Experts in asset class, and co-authors of new book, believe advisors can help women maximize their investment potential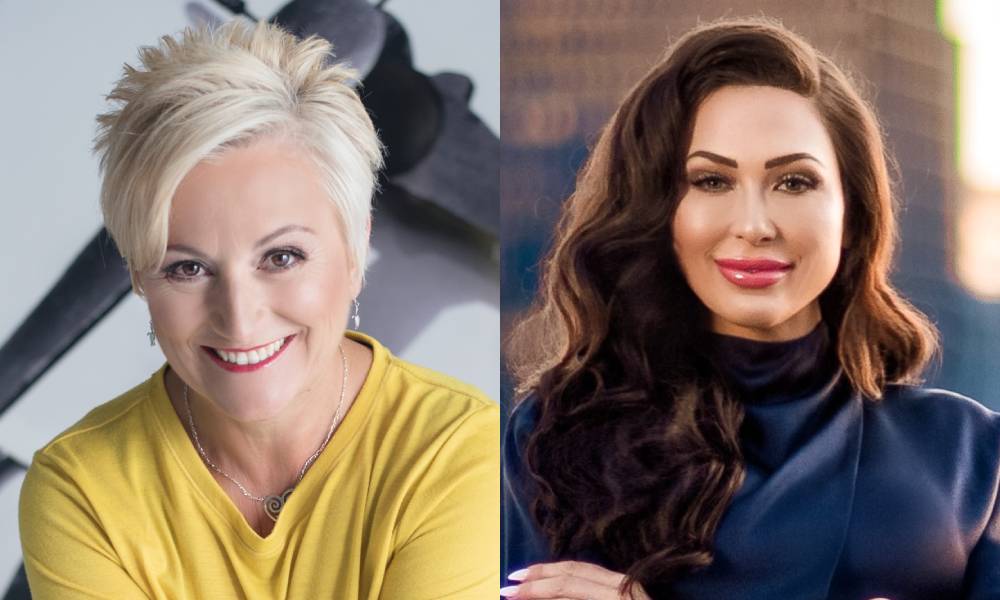 If you're an advisor who's interested in your client's real estate options, you should know that women invest differently than men and you can do more to nurture their confidence so they can spread their investing wings.
That's the view of two real estate experts who recently published a book titled From Ordinary to Extraordinary. Liza Rogers is founder of the Women's Real Estate Network and Ava Benesocky is the CEO of CPI Capital in Vancouver. They're among the 10 Canadian women who told their real estate investment success stories in the book. Some used their property to achieve dreams; others have built 100 rental units or seniors' homes for their communities.
"So many real estate education platforms and investment education platforms have all been geared toward men, and men teach and learn differently than women," said Rogers. "That's one of the big reasons why we wanted to put this book out to the world because we need something that speaks to women because we do things differently."
"If you're a financial advisor, you want to understand that women's needs are so much different than men's," she added. "So, women really need to become more knowledgeable and start investing more and have a better understanding of their whole long-term investing picture."
The study shows that women invest more in their families and community," said Rogers. They're looking at things that are bigger than just the bottom line, so they're more interested in not only investing for their own future and their families' future, but also making investments that have a positive impact on their community."
Statistically, women are also living longer and could outlive their partners by 30 years. So, financial advisors need to understand how being widowed impacts women's lives and help them prepare for it.
Women also own only 20% of the world's property, Rogers said, "so they need to become more involved in property ownership, through private equity or collaboration through syndication, and all of the things that are available to them."
Many older women are also equity rich, but cash poor. They may have paid $30,000 for a property, which is now worth $3 million, but they're reluctant to use its equity.
"That's a missed opportunity because they could invest in something through their financial advisor. They don't have to put it in real estate; they could put it in something else," said Rogers. "Right now, it's just sitting there, and we call that 'dead money'. But, many women are afraid to tap into that and provide money for their children or grandchildren before they die, so women need to be educated not to be afraid to explore options, such as reverse mortgages.
"It all takes sitting down and diving into their financial picture, understanding what the person's long-term budget requirements are, so they can make sure they're taken care of, and then finding a way to pass on some of that generational wealth, so people can start acting on that earlier rather than having to wait a whole lifetime."
Benesocky noted that financial advisors can also help their clients explore some of the alternative financial investment possibilities. "It might open a new door for new investment vehicles they might not have known in the past," she said.
"This is something where women just don't have the background in it. They don't have the confidence in it. They don't have the knowledge," said Rogers. "Women don't know what they don't know. We don't teach people this in school. We don't teach people to invest properly. So, this is something that financial advisors really need to help their clients with by actually making a plan. What is your road map? What is your legacy?"
She cited the conventional global data that says that when you invest $1 in a man, he keeps 80-90% of it, but when you invest it in a woman, up to 60% goes back to the community. "It goes back into her family. It goes back into her local stores. It goes back into something that actually adds to the community," said Rogers. "So, when we're presenting investment options to them, we have to keep that in mind because they're not necessarily going to just be looking at the bottom line. They're going to be looking at the bigger impact."
While some women may lack confidence in investing in property, others are buying condos and single family homes at a higher rate than men now and, Rogers said, "a lot of women don't have a man as a plan" because they're getting married less than ever before. So, that's impacting how they buy property and invest in the future.
Women are also living longer and more are buying property together. Coming out of the pandemic, many don't want to go to retirement homes, so they're buying a house together, like television's Golden Girls, or they're buying properties with suites so they can have Airbnbs to generate income and help them pay their mortgages.
Rogers wants advisors to encourage women to build a team or network to help them invest. This could include a realtor, mortgage broker, and wealth advisor, or it could mean being part of an investment club in their communities.
"We're trying to really empower and inspire women," said Benesocky. "It all goes back to speaking to women on a different level, and we're doing it women to women.
"We're saying, 'If we can do it, you can, too'," said Rogers. "We've taken the machete and broken the trail, so somebody else can see where she can go with this."