Flows into equity ETFs included undercurrents of continued sector rotation, reports National Bank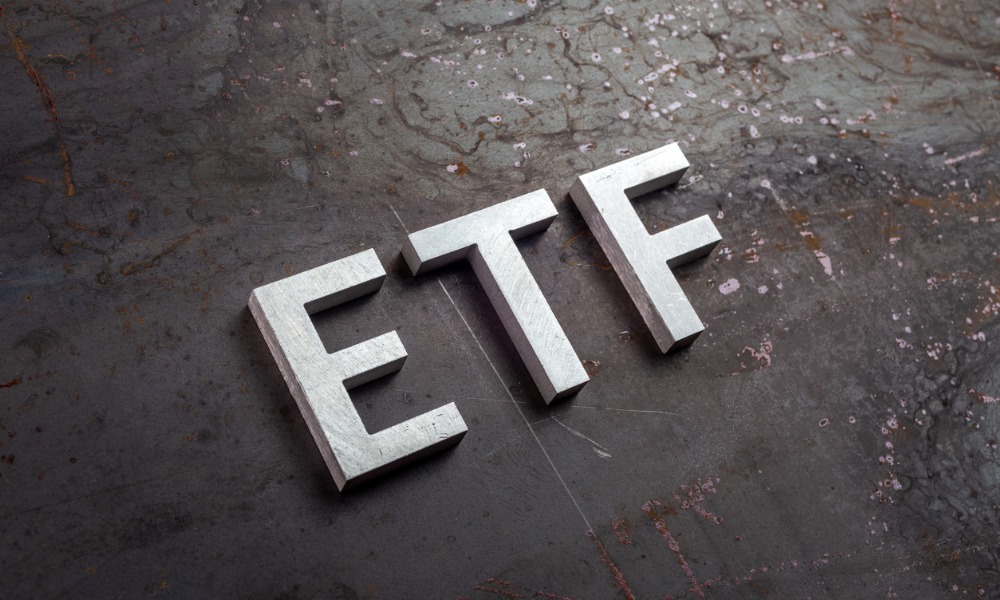 Canada's crypto asset ETF category continued to impress in May with strong inflows for its age, though that was spoiled by shocks in the broader cryptocurrency space.
According to the latest Canadian ETF Flows report from National Bank, Canada's ETF industry took in $7 billion in new assets last month, with crypto asset ETF inflows nearly equalling those that went into fixed-income ETFs.
Continuing a streak of strong flows since its inception in February, the crypto ETF category registered $1.3 billion in May flows. But against a backdrop of rapid 50% drawdowns in both Bitcoin and Ethereum, assets in the category stayed flat at $2.9 billion.
"[T]he flow of assets diverged among similar product suites from different providers," the report said, citing chart-topping inflows into products offered by 3iQ and CI GAM alongside redemptions from bitcoin ETFs offered by Ninepoint and Purpose.
Fixed-income ETFs, meanwhile, lured $1.56 billion in assets last month, led by a $746-million aggregate inflow into the foreign bond subcategory. Demand was evident across all fixed-income subcategories except for cash alternative ETFs, which saw a net outflow of $5.27 million.
"Investors have been deploying cash into risks assets as vaccine rollouts around the world show signs of mitigating the pandemic and its economic effects," National Bank said.
Roughly half of total Canadian ETF inflows went to equity ETFs, which took in $3.56 billion in May. Net inflows were strong across all equity subcategories, except for a mild $6.8-million net outflow from emerging markets ETFs. The largest creations were observed among Canada and U.S. equity products, which registered $1.58 billion and $1.16 million in inflows, respectively.
The sector rotation from growth to value that ushered in the new year appeared to continue with outflows from technology ETFs and inflows into financial sector ETFs. And while the outflow streak from low volatility products is now at least a year old, the bleeding appears to have slowed; investors redeemed $21 million from low-volatility ETFs, the smallest withdrawal in the past five months.
Multi-asset ETF products took in $642 million, the report said, noting evergreen demand for the asset-allocation segment. "Demand for asset allocation ETFs remains evergreen—the category
has never logged a monthly outflow since it exploded in 2018, National Bank said.
"Investors withdrew money from Commodity ETFs (namely, gold) for a second month in a row," the report said. "Both silver and gold ETFs saw small redemptions even though both metals traded higher on inflation concerns."
National Bank also made note of 16 ETF launches in May, including just one fixed-income ETF. The rest focused on various industry sectors including technology, energy, and healthcare. ESG was also on display with the launch of net-zero carbon exposure ETF,s as well as the first Shariah-compliant ETF that was launched by Wealthsimple.