Asset manager tells WP why real estate fund it's developing with BCI will be the first of many new products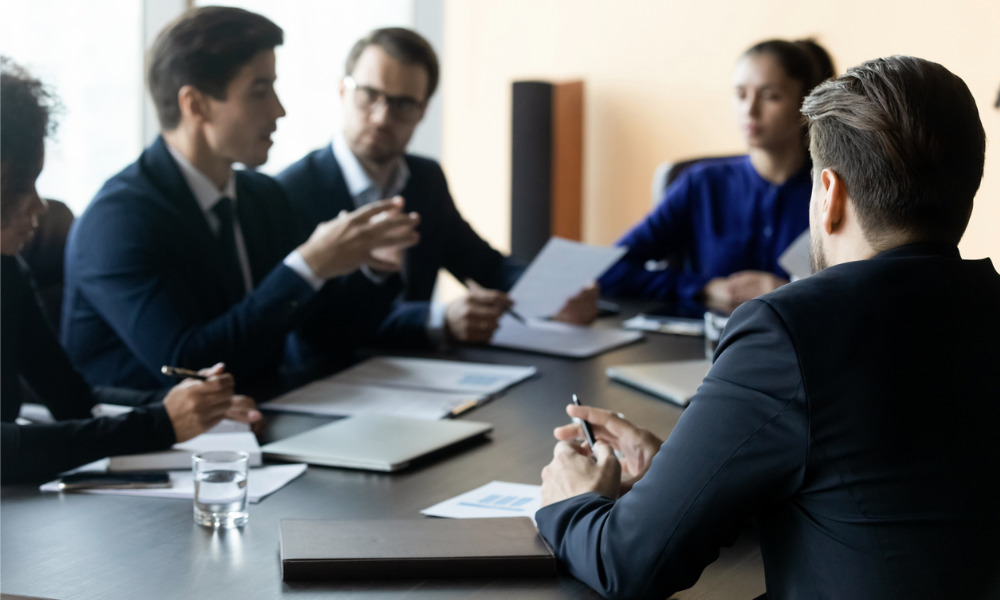 When RBC Global Asset Management (GAM) recently announced its Canadian Core Real Estate Fund was buying half a portfolio of a real estate asset valued at more than $1 billion from its partner, British Columbia Investment Management Corporation (BCI) and its real estate arm, QuadRel Property Group, it was not only one of the biggest real estate transactions this year, but a major part of its plan for the future.
"Our intention is to grow our alternative platform, inclusive of private market asset classes, which would include real estate," Michael Kitt, RBC GAM's Head of Private Markets and Real Estate Equity Investments, told Wealth Professional. "The Canadian Real Estate Fund is a flagship real estate fund that we will continue to focus on and be very proud of and grow that relationship."
RBC also recently hired Andrew Hay for its infrastructure space, and Kitt said they intend to execute a similar partnership model within a global infrastructure fund in the next 12 to 18 months. That infrastructure fund will adhere to many of the same principles as the real estate fund.
RBC also has a mortgage program, but is working to launch a new scalable product to give investors a solution with the same four principles. "There's no better alignment than working with our own bank, where we want to build that core mortgage solution for clients," said Kitt. "We want to create a very diversified platform for them, and we want to continue to build that mortgage or mortgage program sequentially as well."
"That's the third leg of the stool, so to speak," he added. "We're also working on a private equity solution that will follow those same principles. And then, ultimately, we'd love to expand our real estate platform into something to create a global solution.
"So, our aspiration is not to create a deep list of complicated or one-off products. Our intent is to provide investors with a list of very high-quality, highly transparent private market solutions where they can take comfort in the governance that we set up. They can take comfort in the sponsorship and reputational and economic alignment. And they can look at each of those verticals as part of a private market solution that fits within their institutional quality portfolio.
"In a world where the private market still is very opaque, we're trying to build transparency, we're trying to build governance around that world."
RBC GAM's recent real estate transaction increased the size of its partnership with BCI to almost $9.5 billion. The new assets form a portfolio of 12 core properties in Toronto, Vancouver, and Edmonton – 70% industrial and 25% multi-family residential. They add about 5.5 million square feet of industrial space and 843 residential rental units to the portfolio. BCI will own the rest of each asset and QuadReal will continue to manage the properties. The transaction is expected to close on October 29. The fund was launched in 2019 and has grown steadily, even during the pandemic.
The real estate deal was based on four principles, which Kitt said will apply to the other transactions as they unfold, too.
"These four principles are really important to understand because they drive our decision-making around new investments, portfolio construction, making decisions around partnerships, and partnership structure. They're really the foundation of all of our decisions," he said. "Number one, we want to stay fully aligned. Number two, we want to stay core and provide that investment solution investors expect. Number three, we want to stay diversified and make a thousand small bets instead of one big bet. And, number four, we want to invest sequentially through this cycle with a view to the long-term."
In the case of the Canadian Core Real Estate Fund, Kitt was pleased to build on the fully aligned partnership with BCI, which has invested $7 billion and brought advisors and investors ESG-based initiatives. He said the partners have put their reputation, as well funds, on the line, and have a direct responsibility for caring for the properties and managing tenant relations, so have a significant economic stake in the fund's success.
"The bond performance and, by extension, BCI and QuadRel's performance during COVID has been exceptional," he said, "and the fund has done extraordinarily well through this period of time. That speaks to the quality, and quantity, of the assets, but specifically the quality of partnership."
The second principle underpinning the deal is that RBC is committed to providing a core investment solution for investors and delivering on the investment metrics around target returns, volatilities, and correlations to other asset classes, plus the risk return expected of a core real estate solution that institutional investors want for their portfolios to reduce volatility and stabilize long-term results.
Kitt said the third principle is ensuring the partners create "a high-quality diversified signature portfolio that's going to stand the test of time from top to bottom, and we constantly assess the portfolio holdings with BCI to make sure that we've got the right portfolio today, but just as importantly, we've got the right portfolio and portfolio direction going forward." He noted that they've worked with BCI to "move the allocations in the direction that we want to take the fund this year" but are positioned to succeed in an evolving real estate climate "not just today, but into the future".
Finally, the fourth principle is to build the program sequentially, so the fund isn't caught at the bottom or top of the cycle. In 2019, RBC GAM set up the fund to acquire assets from BCI sequentially over a four-year period, which they've been doing, even during COVID. They intend to invest again in 12 and 24 months, despite the uncertainty in the current environment. By doing it sequentially, Kitt said, "we've significantly mitigated the timing risk for investors because we have the ability to effectively average into three asset positions over time and build this portfolio through what's turned out to be a very interesting period of time, inclusive of COVID, and, the next two years, I'm sure, will be as interesting from an investment perspective."
"I think investors can take a very high level of comfort that they're investing in a solution that will deliver the results they expect," summed up Kitt. As for RBC GAM, he added, "we're not just thinking of today, we're thinking ahead."