Despite skepticism, Big Six members see growth in market for buying, selling, and producing carbon offsets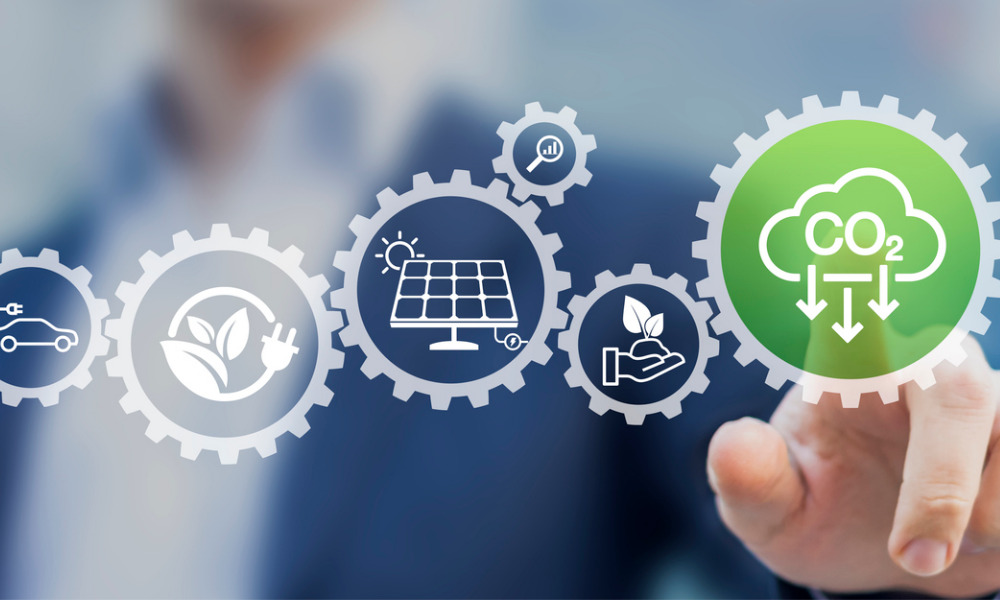 As pledges and concerns surrounding climate change continue to gain traction, the promise of growth in the carbon offsets market is growing markedly stronger – and Canadian banks want in.
The idea of having the carbon emissions "cancelled out" when booking a flight by paying a small sum towards a project elsewhere is not new. But as the Canadian Press reports, offsets are receiving more attention due to the growing number of corporate net-zero commitments and the urgent need for action being highlighted at the latest UN climate conference.
While there is still a great deal of skepticism about offsets' effectiveness, many companies will be relying on them to make good on their net-zero promises, as they can't completely reduce emissions or the technology to do so isn't quite there. Against that backdrop, banks are readying themselves to become brokers in the space.
Read more: A diversifying investment in the low-carbon future
TD Bank Group started a carbon consulting company in September and announced a $10 million investment in the Nature Conservancy of Canada's (NCC) Boreal Wildlands offset project. Meanwhile, the Bank of Montreal acquired the carbon offsets consultancy firm Radicle Group Inc. in July.
"In terms of what's happened in the last 12 to 18 months, I think, really is this mainstreaming of carbon markets," Andrew Hall, managing director of TD's new carbon markets advisory unit, told the Canadian Press.
As part of a group of international banks, the Canadian Imperial Bank of Commerce has been working to lay the groundwork for a global carbon credit transaction network called Carbonplace.
The Royal Bank of Canada, which first opened an environmental commodities trading desk back in 2008, stated that voluntary offsets account for an increasing share of all trades and that strong growth is anticipated.
The worldwide market for voluntary offsets – which includes initiatives like peatland preservation and cleaner-burning cookstoves – is still rather modest, having only generated around $1 billion in revenue last year. This contrasts with the more established and tightly controlled compliance carbon market in regions like Europe, which has a market value in the hundreds of billions of euros.
Read more: Carbon credits offer unique opportunities for investors says CPP Investments
While TD stated it still has trust in the four primary verification standards that have been present for years as well as its own capacity to examine projects, RBC asserted that the current attempts at standardization will be crucial to increasing credibility and fostering development.
"We're going to be very intentional on who we transact with, and we're going to be dedicated to making sure we're using different registries that are best in class," said Amy West, TD's global head of ESG solutions.
However, some completely reject the idea of offsets while discussions over the procedure and accounting go on. With more requirements being introduced, it is becoming more normal to assume that offsets won't be a perfect substitute for carbon reductions.
Canadian banks have also stressed that offsets are just one piece of the wider push for neutral emissions.
"Net-zero doesn't happen without carbon offsets, and carbon offsets won't be effective unless they're permanent, additional to cutting actual emissions, transparent, measurable and verified," Levent Kahraman, co-head of global markets at BMO Capital Markets, said in a statement.