It's beneficial both for you, the advisor, and your clients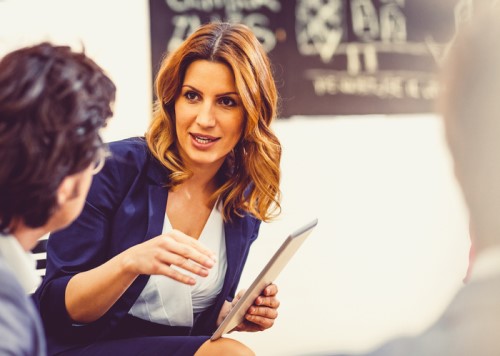 As of October 2017, there are more than 28,000 individuals under the regulation of the Investment Industry Regulatory Organization of Canada (IIROC) across the country. Perhaps you are wondering why you should be one of them. Below are the reasons for you to consider becoming IIROC licensed:
It means that you have met high standards
IIROC only approves individuals who are properly qualified. To become registered with IIROC, you need to pass a series of background checks and tests to ensure that you meet the regulator's experience requirements, as well as professional and ethical standards.
Background checks include:
Your education and training – Do you have the required proficiency and training for the job?
Your financial background – Do you have any financial problems such as bankruptcy?
Your professional and personal background – Are there any civil or criminal convictions in your record?
Aside from conducting background checks, IIROC uses high proficiency standards that are regularly reviewed to ensure they reflect current marketplace realities and investor needs. In line with this, advisors are required to complete certain courses before and after they are approved to work at IIROC-regulated firms.
You have opportunities to upgrade your knowledge and skills
The investment industry is constantly and quickly changing. IIROC-registered advisors are required to complete mandatory continuing education (CE) courses to stay up to date on the new financial products, rules and regulations, legal and compliance issues, industry trends and other developments.
The CE program first operated on three-year cycles. However, since Jan. 1, 2018, the CE program has been operating on two-year cycles.
The setup goes like this: Individuals registered to do retail business and give advice must complete a compliance course and a professional development course during each CE cycle. Those who deal with institutions only and are not registered to give advice (such as investment representatives), as well as those who have been continuously licensed for more than 10 years as of Jan. 1, 2000, must complete a compliance course only. Meanwhile, those approved in more than one category are responsible for the CE requirements of the more demanding category.
The compliance course will require a minimum of 10 hours, while the professional development course will require a minimum of 20 hours of study. Both courses may be taken from a variety of approved sources including your firm, the Canadian Securities Institute, community colleges and universities, and professional education providers such as the Canadian Bankers Association, the Canadian Institute of Chartered Accountants, the Investment Funds Institute of Canada, and the CFA Institute.
Aside from these approved sources, IIROC offers CE opportunities through webcasts, seminars and other public events with IIROC staff and other industry professionals. Webcasts posted in this catalogue can provide credits for the current cycle. However, if a webcast has been used in a previous cycle, it may not be used again.
Courses and seminars that have not been accredited may also be used to satisfy CE requirements, given that your firm has reviewed the course/seminar to ensure that it complies with the compliance and professional development requirements set out in CE Rule 2650.
When you have completed a course, make sure to inform your firm about it. Your firm will submit your CE status to IIROC, and then IIROC will maintain a record of the course completion as part of your registration records. In fact, IIROC tracks and reports all registrants' status annually to member firms.
It will help you serve your clients better
IIROC has a requirement called "Know Your Client" wherein before you can provide financial services, you will need to ask your clients a series of questions to understand how to meet their particular needs. The process ensures that you are familiar with their financial situation, investment knowledge and objectives, time horizon for those objectives, and risk tolerance, so that you can make the right investment recommendations. It may take more than one meeting, but it will help ensure that you will be able to offer the products and strategies suitable for each client you have.
As you meet the needs of your existing clients, you can be sure that you will be able to retain them – and even gain new clients. Bill McElroy, The William Douglas Group Inc.'s president & life insurance advisor, recommended getting IIROC licensed as his top tip for gaining – and retaining – clients, as "clients are becoming more sophisticated and want more out of their advisors."
Simply stated, when you are IIROC licensed, you will have the edge over those who are not due to the approval and equipping processes you have gone through. These processes may be intricate, but you – and your clients – will surely benefit from them in the long run.
Now that you know why you should become IIROC licensed, it's time for you to know how. In a previous article, we have outlined the steps that you need to take to become IIROC licensed.