The following associations offer numerous benefits to their members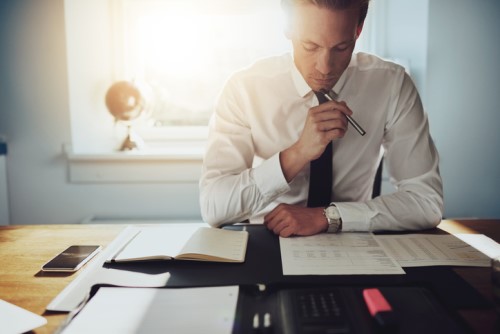 The investment industry is changing fast, and investment professionals should continuously keep up with those changes. However, they do not have to do it on their own, as numerous investment associations are willing and able to help them do so. They should not miss the benefits that these associations are offering to their members.
Here are some associations that investment professionals should consider joining:
Investment Industry Association of Canada (IIAC)
IIAC is a not-for-profit organization that brings together individual Canadians, investment dealers, media, government and regulatory bodies to work together toward a prosperous Canadian economy.
IIAC's 120 member firms across the country vary in size – from small regional dealers with a few employees to large national firms with thousands of employees. These firms account for a majority of financial advisory services in the country's public and private markets and are all regulated by the Investment Industry Regulatory Organization of Canada. IIAC gives members access to various resources, such as industry data, priority publications, webinars, and tools and templates to help them succeed.
Responsible Investment Association (RIA)
Formerly known as the Social Investment Organization, RIA advances responsible investing in Canada through incorporating environmental, social and governance (ESG) factors into the selection and management of investments. It has five strategic priorities for driving the adoption of responsible investment (RI) in the country's retail and institutional markets:
Market education – Driving awareness and demand for RI

Integration – Developing RI capacity of investment professionals

Advocacy – Shifting public policy and regulation to support RI

Brand and reputation – Strengthening RIA's reputation as the leading voice for RI in the country

Capacity building – Building RIA's financial and human capital resources
RIA has more than 100 organizational members (asset managers, asset owners, and service providers) and more than 250 individual members (advisors, consultants, and other investment professionals). RIA members believe that integrating ESG factors when selecting and managing investments can provide superior risk-adjusted returns and positive societal impact.
RIA members enjoy discounts on a variety of programs, including the RIA Conference, professional development, events, sponsorship opportunities, and research reports.
Portfolio Management Association of Canada (PMAC)
Formerly known as the Investment Counsel Association of Canada, PMAC is a forum for portfolio management firms to share best practices and industry knowledge. PMAC currently represents more than 250 portfolio management firms that collectively manage over $1.8 trillion of assets on behalf of high net-worth investors, foundations, institutions, non-profit organizations, and pension plans.
PMAC's mission is to advocate the highest standards of unbiased portfolio management in the interest of investors served by its members. It pursues its mission through various activities, including an annual national conference, annual compliance forums and regular seminars; networking events with peers; surveys on operational, compliance and best practice issues; government submissions; sharing member-developed or legally vetted templates, policies and standards; and offering quality insurance coverage to member firms, their employees and clients.
PMAC has an insurance program that provides members with insurance required by provincial regulators in addition to professional liability insurance, as well as group employee benefits at a lower cost.
Alternative Investment Management Association (AIMA) Canada
AIMA Canada was formed in March 2003 to act as the voice of the alternative investment industry in the country. Its corporate members include hedge fund managers, pension fund managers and consultants, institutional investors, administrators, auditors, lawyers, prime brokers and other service providers. In addition to working with regulators, holding luncheons and information sessions in Toronto, Vancouver, Montreal and Calgary, AIMA Canada has developed a variety of publications, including the AIMA Canada Handbook.
Membership benefits include access to AIMA's bench of senior staff for guidance, full range of education and sound practices material, large online library of industry knowledge and expertise, and more than 200 events annually.
Canadian Association of Alternative Strategies & Assets (CAASA)
CAASA was formed to bring together alternative investment managers, service providers and investors in a conducive environment for collaboration while engaging investors to be a strong part of the conversation.
CAASA serves and represents the alternatives industry in the country by engaging in member-led local and national initiatives in advocacy; investor, manager, and industry best practices and policies; committees and working groups dedicated to broad mandates as well as those uniquely Canadian and in areas of national or regional expertise; and production of thought-leadership events, publications, and initiatives affecting the Canadian and global alternative investment landscape.
Membership is available to all Canadian and non-Canadian entities as well as individual employees of family offices, institutional investors, wealth managers and investment dealers as approved by CAASA.
Financial Advisors Association of Canada (Advocis)
The largest voluntary professional membership association of financial advisors in Canada, Advocis represents more than 13,000 members and 40 chapters across the country. It offers designations, continuing education opportunities, industry-leading publications, and membership in a chapter network with incredible mentorship programs, study groups, and practice development.