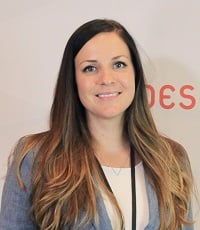 Financial Advisor
The McClelland Financial Group, Assante Capital Management
Age: 26
Years in industry: 6
Certifications: B.A. Commerce
After moving to the McClelland Financial Group at Assante in 2015, Chelsey Chartren hit the ground running targeting young professionals to make up her client base. By focusing on that younger generation, to help in the transfer of wealth, she is dedicated to enhancing the financial lives of all her firm's clients. Her efforts earned her the 2018 Wealth Professional Rising Star award.
Chartren's inspiration to enter the industry came as she worked part time at a TD bank while in school. She found gratification in working with clients face-to-face and assisting them with their financial needs. "This is when I knew that my career in the financial industry was going to be a lasting one," she says.
For Chartren, she sees the biggest challenge for young advisors as establishing their credibility. "Young advisors are required to prove their knowledge and abilities at a higher level than an older or more seasoned advisor. The competition is high, so young advisors need to be able to set themselves apart while maintaining their credibility."
While establishing their credibility is one thing, Chartren believes that for advisors to be successful, they need to be not only professional but personable. "Being able to connect with clients on a personal level, while staying professional, I think is very important, especially in our highly competitive industry. I believe this helps to make your client relationships long-lasting as well as a memorable experience for them."
Helping to check off those boxes for Chartren, she says is her team. "Having a great support system on a client service, sales and marketing, and management level allows me to service my clients every day to the best of my ability."