Dian Chaaban of RBC Dominion Securities is part of the Wealth Professional Canada Young Guns 2016.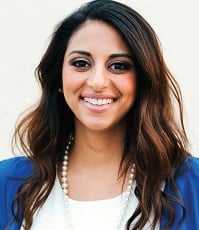 DIAN CHAABAN
Investment and wealth advisor
RBC Dominion Securities

In the modern business environment, knowledge is power. One huge advantage today's investors have is almost instantaneous access to information. The downside of that, of course, is that with so much information out there, sifting through it all to find what is valuable and what isn't is a chore in itself. Dian Chaaban realizes as much, and provides her clients with a weekly newsletter, "Word on the Street," which breaks down the big stories of the week in the world of finance and the markets.

A valuable service, no doubt – and that's in addition to the bread-and-butter of investment management, risk management, and tax, estate and financial planning that she offers her clients every day.

Chaaban also somehow finds time to advance the standing of women in the industry. She founded the Women of Ambition group, a collection of female entrepreneurs and professionals seeking to expand their businesses in an often male-dominated environment. She is also a member of RBC Dominion Securities Women's Advisory Board, which seeks to address issues of inequality between the sexes in the workplace, providing a forum for women to discuss issues and share information.