Adam Slumskie of CIBC Wood Gundy is part of the Wealth Professional Canada Young Guns 2016.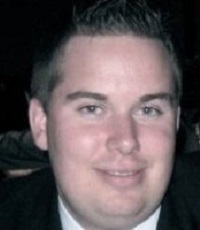 ADAM SLUMSKIE
Portfolio manager
CIBC Wood Gundy

While many advisors are divided on the implementation of CRM2 and what it will ultimately mean for the industry, Adam Slumskie is unequivocal in his support for the regulations. "I am a huge believer in CRM2, the benefits of it, and having fee transparency in our business," Slumskie says.

Not all his fellow advisors will agree with that assessment, but with 10 years in the business behind him, Slumskie is confident that the divisive measure will ultimately benefit both advisors and investors. "I am pushing for change in our city by informing clients on the changes that face the industry," he says. "As such, I have had a 70% conversion in the past three years to a fee-based practice."

Working at CIBC Wood Gundy for a decade, Slumskie has helped triple revenue and double assets within his team. Starting out as an assistant advisor with the firm, he recently received his licence as a portfolio manager through IIROC.