Kevin Klein Wealth Advisor ScotiaMcLeod Wealth Management Edmonton, Alta.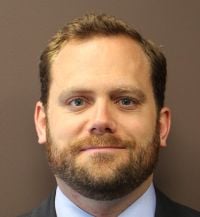 Kevin Klein
Wealth Advisor
ScotiaMcLeod Wealth Management
Edmonton, Alta.

AGE: 34
YEARS IN THE BUSINESS: 11

Why a Young Gun?

Kevin Klein is proof that young advisors can grow their books from nothing, having added about $17 million in external assets in 2013, and about $11 million so far this year. Klein says it's his relationships with his clients and COIs that have helped to build his business as a wealth advisor at ScotiaMcLeod. He graduated from the University of Alberta with a Bachelor of Arts degree in economics in 2003. With a background in financial planning, Klein worked as a private wealth consultant at BMO Harris Private Banking until 2011, where he impressed clients with his transparent business model and attention to customer service. The result? Those clients have referred friends, partners and family members. Klein also won Rookie of the Year at ScotiaMcLeod two years in a row, and will next tackle the role of President of Belgravia Community League, where he currently leads a major community fundraising program.

Certification is key

Klein has also pursued an aggressive campaign to broaden his utility to clients through certification; most notably the acquisition of the Certified Financial Planner (CFP) designation, the Financial Management Advisor (FMA), the Canadian Investment Manager (CIM) designation as well as his Chartered Life Underwriter (CLU) designation. Klein is currently a candidate in the Chartered Financial Analyst (CFA) program and is also pursuing his Options License through the Canadian Securities Institute.

Go back to Wealth Professional Canada's Young Guns 2014 list.