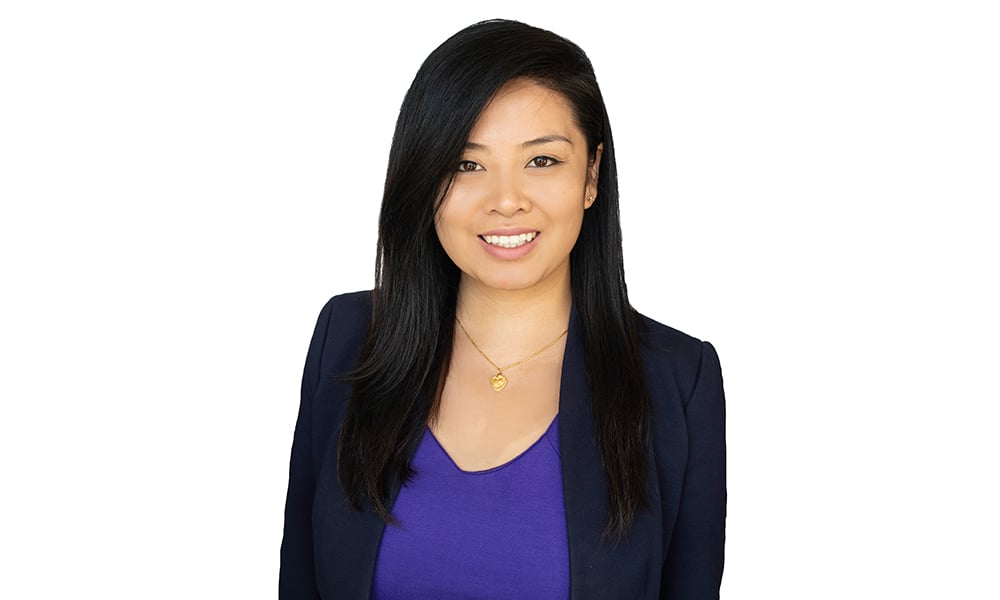 Financial advisor
Desjardins Financial Security Independent Network
Age: 34
Years in the industry: 7
After spending time in the service industry, Amy Tang realized she had a passion for delivering exceptional customer service. Looking for a way to challenge herself while following that passion, she landed in wealth management seven years ago. "There is nothing more satisfying than being able to see the smile on the client's face when they meet their milestones, no matter how big or small, and the feeling that you played a role in guiding them there," she says.
For Tang, success as an advisor is all about relationships. "We are in a rare profession that allows us to be involved with very personal moments, while at the same time delivering key planning essentials," she says. " We laugh together, we cry together, we celebrate together, and we work hard together to build a plan to help achieve the client's goals."
Tang attributes her success to the powerful team around her. "I am blessed to work with a team where we all play an integral role in achieving the same goal: helping our clients," she says. "The success and the recognition naturally just falls into place. I came from working as an independent advisor to joining my mentor's practice and building our team. I found myself suddenly in the position where my mentor once was, and I am now the one with the vision and offering words of encouragement for more."