Susan Black of The Conference Board of Canada is part of this year's Wealth Professional Canada's Hot List.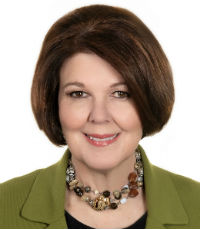 President and CEO
THE CONFERENCE BOARD OF CANADA
One of the most highly regarded research organizations in the country, the Conference Board of Canada welcomed Susan Black as its new president and CEO in March. Black has held numerous executive positions throughout her career and was the founder of the non-profit organization Catalyst Canada, which aims to enhance opportunities for women in the workplace.
"The need for objective, independent, evidence-based information to make informed choices has never been greater," Black said upon her appointment. "The Conference Board of Canada already enjoys a strong reputation through its research, conferences and networks. I am delighted to have the opportunity to build on its success and contribute to the dialogue on the important issues facing Canada."