Lawrence Haber of Ontario Securities Commission is part of this year's Wealth Professional Canada's Hot List.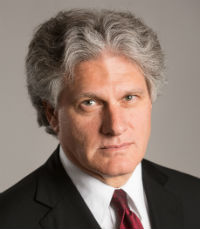 Commissioner
ONTARIO SECURITIES COMMISSION
Formerly a securities lawyer and executive with National Bank Financial and DundeeWealth, Lawrence Haber was named one of the OSC's new commissioners in January. His background will undoubtedly serve him well as he tackles complex issues such as cryptocurrency during his two-year term. In April, the OSC announced it was opening an investigation after receiving a number of complaints about this new asset class. At that time, the regulator stated that any platform or business trading crypto assets in the province would be required to comply with the rules governing exchanges or alternative trading systems.