Self-regulator metes out half-million-dollar fine over findings of questionable outside dealings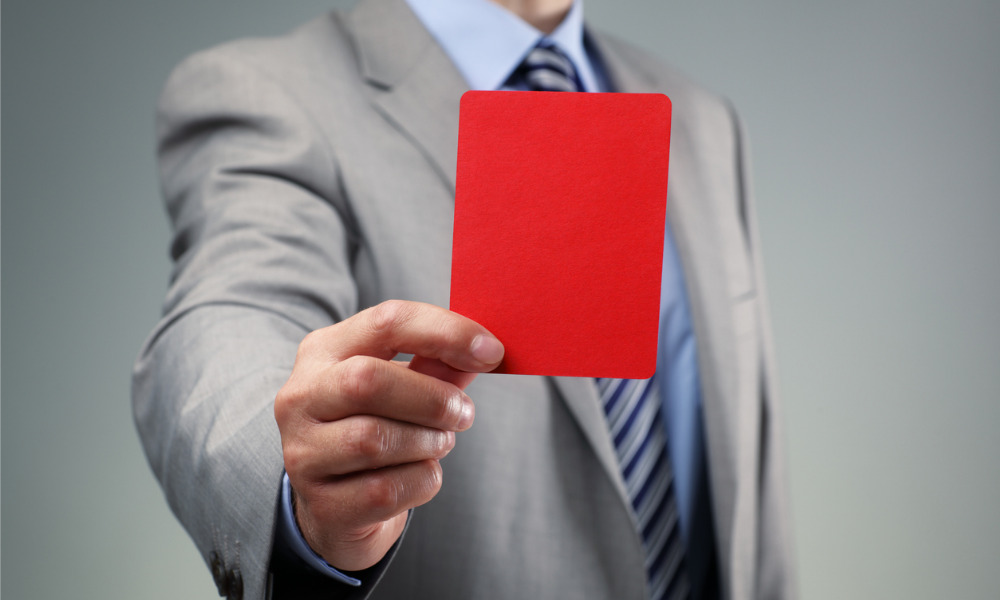 The Mutual Fund Dealers Association of Canada (MFDA) has ordered a former dealing representative in Saskatchewan to pay a $525,000 and $20,000 in costs after finding she engaged in unapproved and questionable outside business activities.
Marja Grobbink Harmer, who was registered as a mutual fund representative with Investors Group Financial Services Inc. from 2002 to 2017, has also been permanently banned from conducting securities related business in any capacity with any MFDA member.
In a notice of hearing, the MFDA said that between 2013 and 2017, Harmer improperly engaged in personal financial dealings with clients through a real estate company she owned and operated, but did not disclose to her employer firm.
The document detailed several joint real estate ventures she invited several of her Investors Group clients to participate in. The clients received minority ownership interests in several real estate properties, funding them through cash savings, mutual fund redemptions from their non-registered investment accounts at the member and, for one set of clients, a line of credit secured against their home, based on Harmer's recommendation.
In most of the real estate ventures, neither Harmer nor her company contributed capital towards the purchase price of the property concerned, but still received an ownership interest. The exception was when she, through her company, contributed $1 to purchase a 50% share of the net profit from one property.
"The Joint Venture Agreements were not investments approved by the Member to be offered for sale by its Approved Persons," the MFDA said. "None of the investments by the Clients in the Joint Venture Agreements described above were carried on for the account or through the facilities of the Member."
It also found that from 2013 to 2014, Harmer convinced clients to purchase exempt market products worth $100,000, which they redeemed from their RRSP. By September 2020, the combined value of those investments – which were not carried on for the account or through the facilities of Investors Group – had declined to roughly $24,966.
Between 2013 and 2014, she also worked as an independent distributor for a skin care company, Nucerity International, without disclosing it or obtaining approval from Investors Group.
During a subsequent MFDA investigation into her conduct, Harmer attended an interview and participated in the proceedings, but failed to answer certain questions and did not provide additional information that was requested.