Stakeholders say regulators' proposal to ease requirements for small issuers seeking financing could have unintended consequences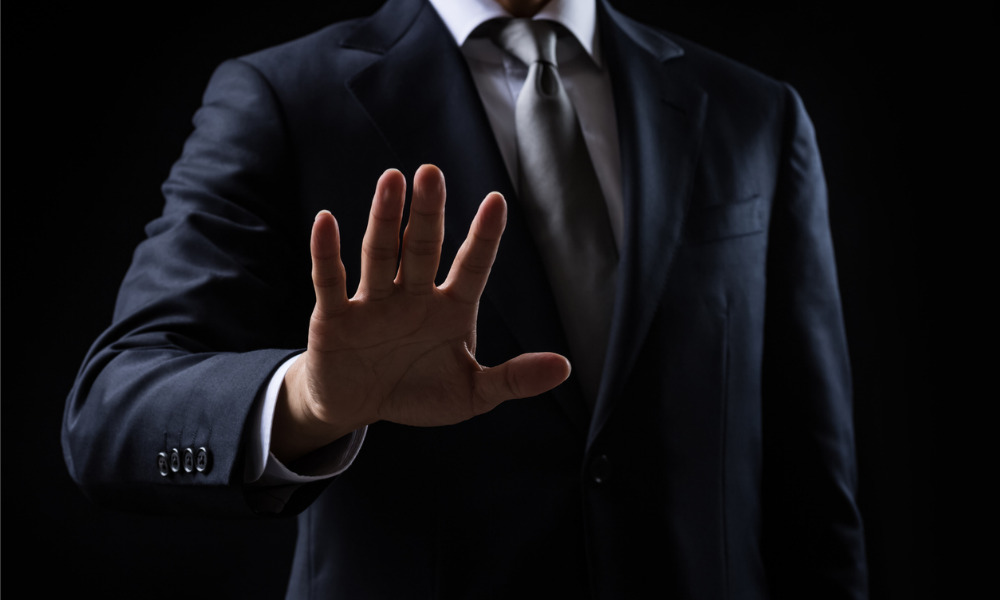 A regulatory proposal to relieve the regulatory burden for businesses to access the capital markets could create unintended risks for investors, according to stakeholders representing the investment industry and small investors.
In July, the Canadian Securities Administrators (CSA) proposed a set of amendments to NI 45-106 that would allow the introduction of a new Listed Issuer Financing Exemption.
Under the proposal, issuers that have been reporting for at least 12 months and want to raise modest amounts of capital would be relieved of the requirement to prepare and provide a short-form prospectus. Instead, they would be expected to disclose information through their continuous disclosure (CD) record and a short offering document, which would be considered a "core document" under Canadian securities legislation.
In its comments responding to the proposal, the Investment Industry Association of Canada (IIAC) commended the intended objectives of the proposal, which include reducing the cost of accessing public markets, particularly among smaller issuers, and widening the availability of investments to retail investors who may not qualify for existing prospectus exemptions.
"While we appreciate the objectives of the proposed Listed Issuer Exemption, we believe that there are inherent flaws in the Proposal that will have unintended consequences which could compromise investor protection, leading to outcomes detrimental to the Canadian capital markets," the IIAC said.
It noted that the proposal doesn't require the continuous disclosure and offering document to be viewed by a registrant with obligations to undertake due diligence, which it argued is particularly important for small issuers that might not have the resources to ensure fulsome and robust disclosure to retail investors. The lack of any concurrent regulatory review to ensure no material gaps in disclosure among issuers using the exemption was also a concern.
It added that in certain provinces, some issuers may use this exemption to sell securities directly to investors, or potentially use an unregistered "finder," which expands the pool of potential investors beyond accredited investors better placed to carry the associated risks.
"Unlike other prospectus exemptions, the potential investors are not 'qualified' in any manner based on sophistication, ability to withstand loss, or relationship to the issuer," the IIAC said.
Those sentiments were echoed in another comment letter from pro-investor group FAIR Canada, which noted that the CSA's proposal does not define any limit on who can purchase securities under the proposed exemption, nor the amount they can purchase. It also doesn't require any additional information to be sent to the investor, that the investor sign a risk acknowledgment declaration, or any other measure meant to act as a proxy for gauging suitability.
"[The proposed exemption] assumes the CD record is indeed comprehensive and robust. But who is reviewing the CD record to ensure this is indeed the case?" FAIR Canada said. "Are regulators currently reviewing all CD filings, particularly of smaller issuers, to warrant this degree of reliance?"
While investors are able to sue issuers for any misrepresentation in secondary market disclosure, the investor group said the proposal only provides for investors to sue under the civil liability regime. That places significant caps on the amount investors can be awarded in damages, unlike other situations where investors could sue the issuer to get their entire investment back.
The group also noted that while the proposal assumes retail investors will review the CD record, research commissioned by Broadridge Investor Communications on Canadian retail investors has shown only 32% of investors are aware of SEDAR, and only 10% actually use it at least once a year.
"While we applaud the CSA for considering novel ways to ease the burden on smaller issuers and facilitate their ability to raise capital from investors, the Proposed Exemption introduces significant and unacceptable risks to investors that need to be addressed," FAIR Canada said.