Advocis and IFIC submit comments to consultation on measures focusing on older and vulnerable clients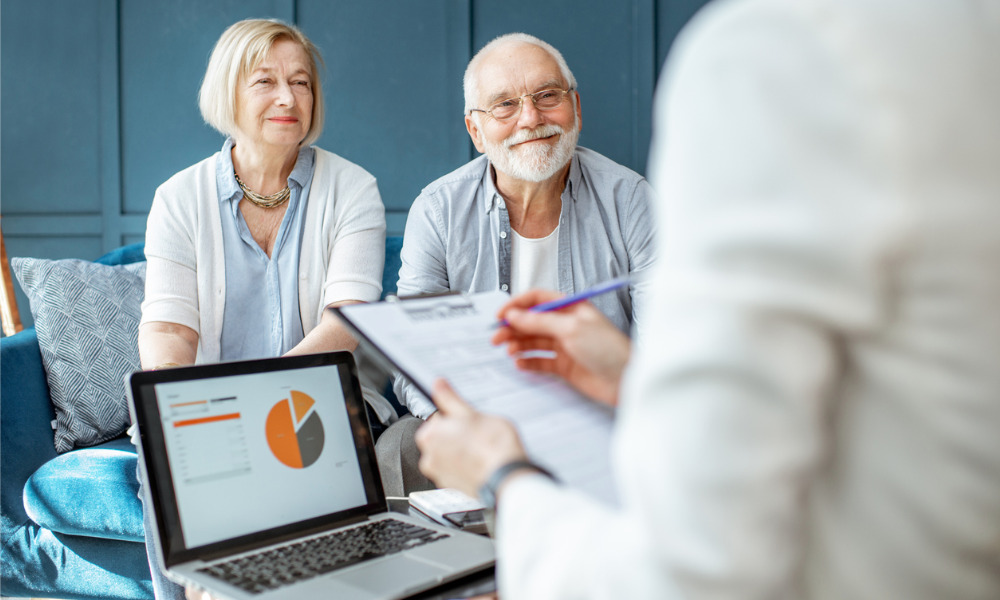 Two national industry associations in Canada have provided their comments on the Canadian Securities Administrators' (CSA) proposed amendments to better protect senior and other vulnerable clients.
In its letter to the CSA, the Financial Advisors Association of Canada (Advocis) expressed its support, but voiced concerns about "risks of regulatory and legal action [against advisors] acting in good faith," whether they're following the professional obligations defined in the proposals or conscientiously refusing to act in situations they judge to be outside their expertise.
"[G]uidance should clearly outline that the TCP [trusted contact person] is not a substitute for a Power of Attorney (POA)," Advocis said, adding that dealers and advisors need clear instructions should have clear instructions on how and when to contact either the TCP or the POA. "[I]nvestors should be encouraged to name different individuals as their TCP and as their POA, although this may not always be possible."
The group also requested that the Companion Policy to the amendments include guidance with respect to when advisors or firms should contact law enforcement or similar outside parties, particularly in case there's a suspicion that a vulnerable client is being exploited. Noting reports from Advocis members that law enforcement or Public Guardian and Trustee (PGT) offices are not always responsive to reports of financial exploitation, the group called on the CSA to engage directly with the third parties and make them aware that registrants are being asked to act on such issues.
"Finally, we recommend that the CSA work with federal and provincial governments to ensure that a legal 'safe harbour' protection exists," the group said, adding that it should apply in regards to both regulatory and civil liability "for registered individuals and firms who contact a TCP in good faith and in compliance with securities regulation."
The Investment Funds Institute of Canada (IFIC) echoed the call for safe-harbour protection in a separate letter, arguing its belief that few in the industry will employ temporary hold restrictions without such protections.
"Should there be a decline in the value of the assets subject to the hold in the period between the imposition of the temporary hold and its removal, a client, or a proxy, could institute litigation to recover the difference in the value of the assets," IFIC said.
The group also agreed it would be practical to collect TCP information just as know your client information is obtained or updated, but maintained that TCP information should be separated from existing KYC information and have a separate section within NI 31-103.
"If the requirement [for TCP information] remains as part of section 13.2(2) [on KYC] the refusal by a client to provide TCP information could result in a deficiency finding on an audit," IFIC said.
The group also contended that since the understanding of financial exploitation and diminished mental capacity relies on subjective elements, the CSA should collaborate with elder law experts to develop a training course on those topics that would establish "a commonality of understanding across the industry and securities regulatory authorities."
The group also commented on the cost-benefit analysis provided on the proposed amendments, which it believed to be "incomplete and/or inaccurate in places." Specifically, they contended that:
Updating policies and procedures, KYC forms and RDI documents, existing IT systems, and internal training programs cannot be accomplished in the 21 hours estimated in the analysis;
The CSA's estimate of 30 minutes to train a registered individual on both TCP and temporary hold provisions "severely underestimates the resources that will be devoted to both developing and delivering training on these two critical initiatives"; and
The estimated average time of one minute and 20 seconds to collect TCP information from a client once they are contacted does not account for the fact that advisors will first have to explain why the information is being collected and how it will be used.