Investor protection, review of self-regulatory framework, and cybersecurity risk management among regulator's areas of focus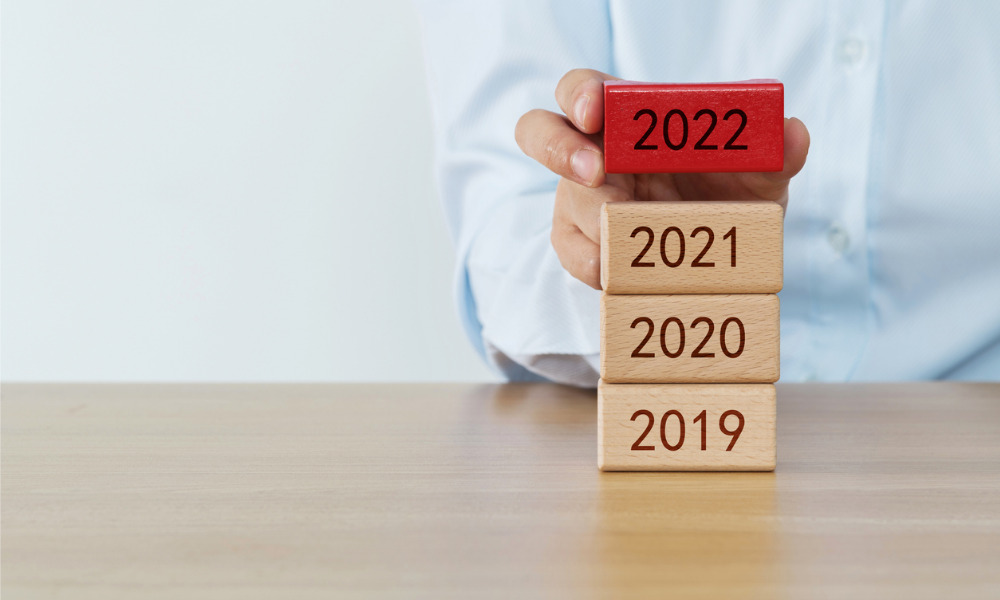 The Investment Industry Regulatory Organization of Canada (IIROC) has released its priorities for the fiscal year 2022.
In a news release, the self-regulatory organization said that its priorities, which support the objectives outlined in its three-year strategic plan – would be centred around four key themes:
Advancing various initiatives and commitments related to investor protection;
Supporting industry transformation to more effectively and efficiently serve Canadians;
Leveraging learnings to manage implications related to the pandemic; and
Supporting the Canadian Securities Administrators (CSA) in their review of the self-regulatory framework and preparing for potential next steps.
"IIROC continues to make great strides to deliver more efficient and effective regulation. We have set out a full slate of priorities for this year to advance investor protection and support industry transformation," IIROC President and CEO Andrew Kriegler said in a statement. "We also look forward to the Canadian Securities Administrators' release of the specific approach to modernizing the self-regulatory system."
The self-regulatory organization said it would continue to work with the CSA on enhancing protection for vulnerable investors, highlighting its support for a safe harbour rule and efforts to develop additional tools to help dealers in this area. It's also moving forward with plans to set up an Expert Investor Issues Panel (EIIP), which "will be a critical, additional layer to efforts already conducted by IIROC to gauge the public's views on regulatory initiatives and/or other public interest matters."
To help wronged investors, IIROC said it is exploring avenues to return to investors disgorged funds collected from an advisor or firm that's been subject to disciplinary action. The SRO also said that it got assistance from an independent research firm to get complainants' feedback on the complaint-handling process, the results of which will be published at an unspecified time.
In order to maintain a consistent level of investor protection across Canadian provinces and territories, it's also seeking to strengthen its enforcement toolkit, focusing particularly "on obtaining statutory protection from malicious lawsuits while carrying out our regulatory duties and enhanced power to collect evidence." The adoption of early resolution offers, a method to efficiently resolve certain cases at an earlier point in the enforcement process, was also highlighted.
Given the unprecedented levels of retail trading activity and the rise of "meme" stocks over the course of the pandemic, IIROC said it has asked all order-execution-only (OEO) firms to submit data on their historical online trading availability, functionality, and service.
"In particular, we are now examining the point at which service levels and interrupted access to investments would become an explicit investor protection issue," it said.
Crypto-asset trading is another priority area. In continuation of its joint efforts with the CSA, IIROC said it will establish a dedicated cross-organizational team to review applications and onboarding of crypto-asset trading platforms (CTPs).
"We continue to identify and address rules that result in unnecessary process and cost, or that limit the appropriate use of technology," the SRO added. "By modernizing our rules and our approach to regulation, we can help to reduce risks associated with innovation and make it easier for the industry to deliver the products and services that Canadians are looking for."
Given firms' increased reliance on technology and automation, IIROC said it would also help firms develop operational resilience through the effective management of cybersecurity and technology risks. Earlier this year, the SRO issued a technology risk assessment guide to help small and medium-sized IIROC registrant firms.
"As part of this initiative, we will also be focusing on ways to identify and manage the risk of systemically-important vendors and service providers to the industry," IIROC said.
IIROC also declared its intentions to manage implications related to the pandemic, leveraging learnings to better support both investors and the industry.
Aside from continuing to issue and grant certain forms of exemptive relief balanced without sacrificing investor protection, it said it would develop plans for an eventual return to its offices in accordance with government and public health directives across jurisdictions.