Ex-fund rep provided false statements to clients, firm as he diverted hundreds of thousands of dollars into his own accounts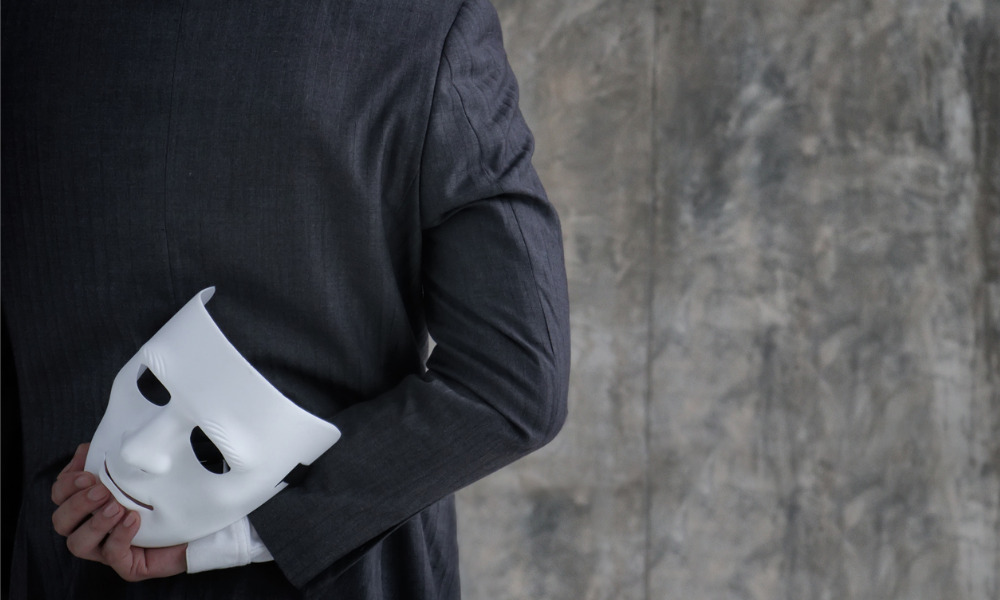 The Mutual Fund Dealers Association of Canada (MFDA) has made findings of misconduct against a former dealing representative who funnelled hundreds of thousands of dollars from clients into his own accounts, which he attempted to conceal with various misleading statements and unauthorized transactions.
According to a notice from the MFDA, Guy Edward Dudding was registered in Alberta as a dealing representative with Investors Group from April 2007 to May 2019, when he was terminated for his misconduct. Between March 2014 and September 2017, he was also designated as a branch manager.
From June 2015 until June 2021, Dudding reportedly obtained a total of around $705,000 from four clients, the majority of which consisted of bank drafts and cheques for money they expected would be invested with the firm. But instead, he would deposit the money into his own personal bank account or investment account at Investors Group.
When asked by the firm about the large deposits into his investment account, Dudding made misleading statements about getting an inheritance and selling a vehicle to one of the clients. In instances when a client found their money was unaccounted for in statements and asked questions, he either provided them with false account statements or "repaid" them with money that he got from his own accounts and other clients'.
In one case where he sold a client on a one-year "investment opportunity" with a 5% rate of return, he obtained $150,000 from them and later provided them with $160,000 he got from another client.
Things came to a head on April 11, 2019, when a client complained to Investors Group after she stopped receiving proceeds on a purported "private equity investment" that Dudding said was being invested outside the firm. During the subsequent investigation, he falsely stated that he used $160,000 of the client's money to repay a loan with another client, and that her total investment of $200,000 was invested with another individual.
He contradicted himself later on March 10, 2020, during an interview with the MFDA. There he said the $160,000 wasn't used to repay a loan with a client, but to buy out their supposed investment, and took back his claim of the $200,000 being invested with a third party.
He then claimed that the monies he got from clients were invested in real estate in BC and Saskatchewan; when MFDA staff asked him to name the individuals involved in the purported real estate investments, he refused. Dudding also failed to cooperate with subsequent requests to provide copies of his bank statements made from March 11 until June 1, 2020.
The MFDA also found that on or about November 14, 2016, Dudding borrowed $61,000 from a client and her husband, which he repaid on February 1, 2017. In doing so, he engaged in personal financial dealings with a client.
The MFDA has yet to provide specific dates for its written reasons for decision, as well as submissions with respect to sanctions.