Adam Henry wants to help successful young sportsmen make sound financial and investment decisions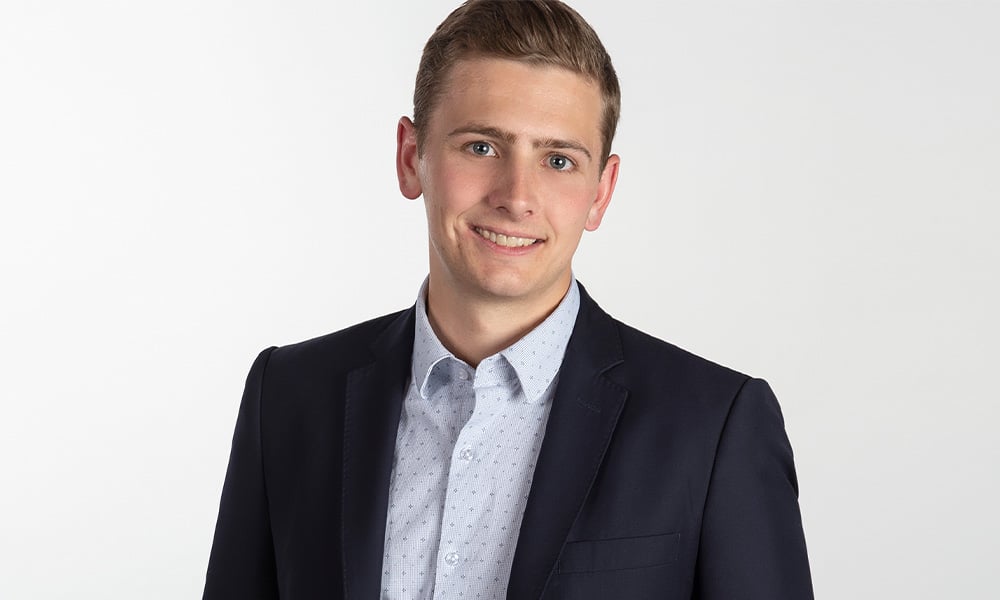 When the pandemic pre-empted Adam Henry's Western Hockey League career, he decided to capitalize on it by becoming a hockey players' financial advisor.
"I'm targeting all in on hockey players because, one, I believe the market's big enough and there's enough money in hockey to have a sustainable business if I only have hockey players on my book," Henry, a financial advisor with Harbourfront Wealth Management in Winnipeg, told WP.
"And two, it's a world that I'm comfortable with because I understand hockey players' lives and what they look for away from the rink. I feel I can build a more-in-depth relationship than other advisors who never played or don't know the culture inside the locker room as well."
While hockey players comprise about one-quarter of his 25 clients now, Henry – who's only been a financial advisor for 16 months – is already dreaming big and tailoring his practice to achieve those dreams. He hopes to have 50 professional hockey players as clients in five years and 100 as his full book in ten.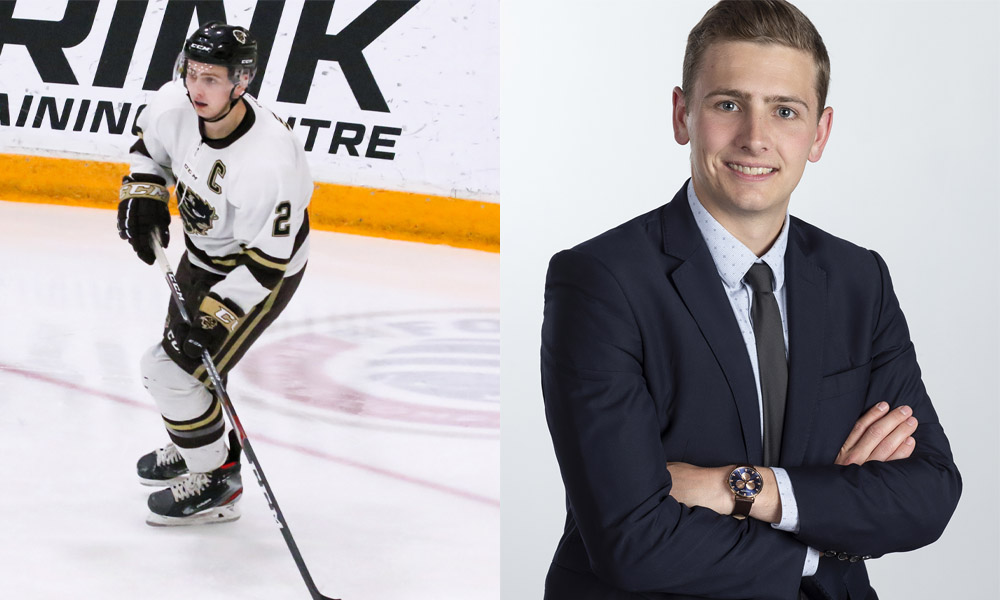 While other advisors may service them in Winnipeg and North America, and some were also hockey players, he figures, starting in Manitoba, that he's got an off-ice advantage because he played with the Lethbridge Hurricanes, Seattle Thunderbirds, Saskatoon Blades, and Portland Winterhawks, so knows a lot of players across the continent.
Even though he reached out to other advisors who serve hockey players when he entered the business, and appreciated the help they offered, he admits he's competitive. "My goal is just do what I'm doing a little bit better than the other guys," he said. But, he also remembers what one advisor passed on from another senior advisor who had helped him, which was to never deny the opportunity to another younger advisor. Henry appreciated the advisor paying it forward by helping him and plans to do the same when it's his turn.
What's different about entering this niche market is the fact players retire much earlier than retirees in their 50s and 60s who most advisors see. Players also accumulate assets faster, so Henry wants to help them with both their financial decisions and investment management.
"If you're playing professional hockey, earning that much money to play a sport, you basically won the lottery already in life because you have a great life plus a ton of money coming in," said Henry. "We want to preserve what you already have with a little bit of growth, so we run a very passive investment strategy and try to educate our players on how to invest and stay away from speculative assets, like crypto currencies."
That can be easier than helping players make their financial decisions, like whether they should spend their first bonus on an expensive car or start investing, or deciding when it's the right time to buy or build their dream house and the best way to finance that
"My job is to advise them, but ask: why do you want to do this? Is it something that's going to benefit you? Or are you doing it for the sake of spending money?" he said, adding he likes helping players "navigate the kind of complexities of being a 20-year-old player that has a ton of money coming in."
Being an advisor who's only six to eight years older than the 18 to 21-year-old players he's advising also has its advantages and disadvantages. While it's easy to relate to them and their world, he does field the question as to whether he's got the age and experience to help them.
"That's probably the biggest hurdle that I'll face," said Henry. "I'm not a 45-year-old senior advisor who's been doing this for 25 years, and it's always the first question that comes up, like, 'What do you know? You're so young in the business.'"
But, he hasn't lost any clients over it and is also furthering his education. Besides learning at the firm, he's completed his Canadian securities license course and now is working on his insurance licensing and CFP. He'd also love to have a mentor who also focuses on hockey players
In the meantime, he's honing his marketing. He's listed his hockey stats on his website, learned to provide NHL player-specific content, such as on pensions, in his blogs, and appeared in the local media as well as Junior Hockey Magazine Radio. He's also written The Pro Hockey Players Guide to Financial Independence: How to Set Yourself Up for Life After Hockey, which is a collection of his blogs about what players need to know about being drafted, signing a contract, and spending the money they earn.
"It'll at least give them a little roadmap of what they should be thinking about and questions they should ask an advisor," said Henry, noting it's particularly helpful if they're overwhelmed when signing an entry-level contract.
Overall, he's enjoying the niche he's designed in his new career.
"I love it because I just love talking hockey," said Henry. "I stopped playing it and so I'm staying involved in hockey in maybe a way I wouldn't have envisioned ten years ago, but I'm happy now with where I'm at."