Pandemic gave Brett Cranson the chance to reassess his business – and he's now pursuing a niche close to his heart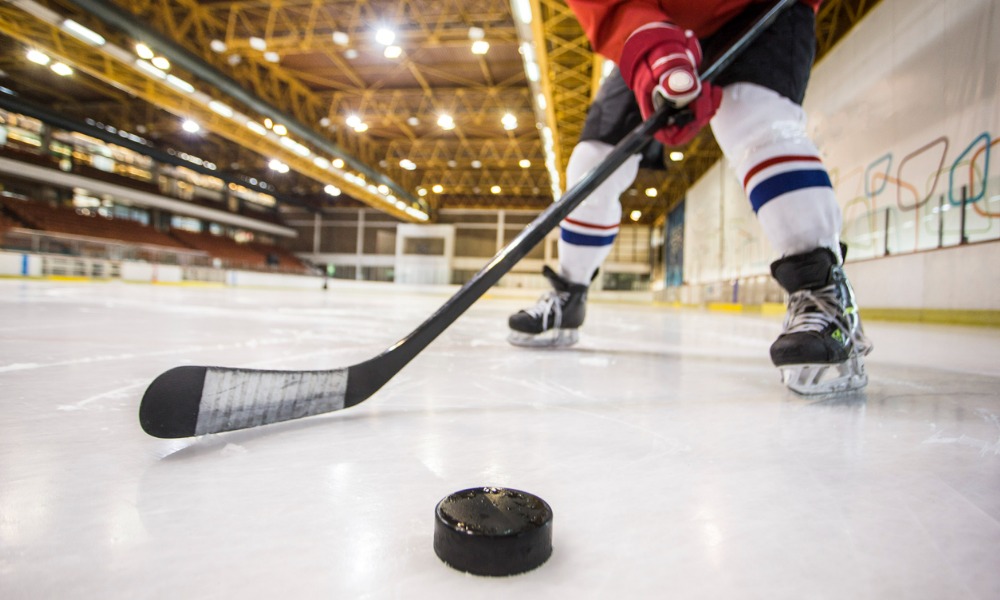 It's not easy talking to a Toronto Maple Leafs fan after the crushing playoff defeat to Montreal Canadiens. Brett Cranson, however, is no fairweather hockey supporter; the game is in his blood. From a childhood spent on the ice to watching his sons play AAA, the game is his lifelong passion. It explains, to a large degree, why the advisor is targeting professional hockey players as clients.
Toronto-based Cranson is a wealth advisor at Upton Wealth Management, Investment Planning Counsel who, during 15 years in the business, had scaled up, purchased five books of business and was successfully maintaining $60 million AUM.
When COVID-19 hit, however, it gave him the chance to step back and assess his practice. Where was he going? What was the plan for the future? Many of his clients are pre-retirees that will be taking money out over the next five to 10 years and there were no natural similarities among his clients.
With a young family and mortgage, he decided to go after a lower age group that had money. He wanted to target a niche he could relate to and understand. Then the idea came to him – hockey players. "I can talk hockey all day to anybody," he said.
Everyone was telling him he needed NHL players that would give him a big injection of investments right away. But he'd tried that route years before – pitching to agents and aiming for elite stars. Without a website or social media presence, however, he floundered. This time, he was better prepared with new contacts in and around the game, and he broadened his net to players in the Ontario Hockey League and those playing in Europe in the KHL (Russia) and German League (DEL), for example.
He told WP: "I'd love to have an NHL guy, obviously, and I can relate to them, but I can also relate to these guys who are making $150-200,000 playing hockey. They're no different than my current clients, except that now I have a connection with them about something other than their finances."
With his practice in good shape, he's in a position to go out and prospect. He's added players to his roster already but wants to eventually be in a position where the majority of his clients are players. It's a business decision but one stoked by enthusiasm for the game that began at just three years old.
He played competitive hockey from 10 until he went to university, and was on the ice six days a week. Sadly, his career stalled because of a broken wrist that never healed properly and, before he knew it, student life and career took over. The flame was never entirely extinguished, though. With his brother, he founded and ran a roller hockey league for 15 years. However, it's taken his kids own interest to get his love for the game back, and that's now transitioned into his practice.
He's strengthened his team's social media presence across Instagram, Twitter, Facebook and LinkedIn to engage with players, and what's resonating is Uptown's ability to maximize players' income during their top earning years.
To that end, Cranson has created a targeted, one-stop shop for players. If they're looking to purchase a home, or re-mortgage, or are seeking advice on cross-border tax issues, they don't have to look elsewhere.
It's not a quick process, however, and Cranson is constantly talking to prospects, earning their trust and educating them about his methods. He recently received his IIROC licence, which will provide clients with more options to achieve their goals, something he knows will increase his appeal to players. The disruption caused by the pandemic is also slowly subsiding, meaning more certainty over their playing contracts and futures.
Cranson explained: "The pandemic has freed up time to pursue the IIROC opportunity, and focus on marketing improvements to drive growth in my business. From regular posts on social media to new website content to PR videos, we're able to flourish more now than ever before, given the restrictions on in-person meetings and the inevitable reduction of commutes.
"So far, the professional hockey players we've acquired as clients have all been through Zoom meetings, so having that active online presence and building a loyal following allows them to gain a sense of comfort even before our first session. They can see we're real people, with some great testimonials, which helps put them at ease.
"We've also added a hockey game image front and centre on our website to resonate with clients. Our overall goal is to sign 20-30 more hockey players in the next five years and continue to build the practice within this niche."
Cranson understands only too well that careers are short and non-NHL contracts are not guaranteed. There's little long-term stability for a guy playing in Europe, for example, so it's vital their investments are managed well.
Whether it's a guy playing in Germany or someone plying their trade in the ECHL, he understand their situation and goals. Whether they make it to the NHL or not, he can help them save money.
He said: "When they're done their pro careers, they're going to go find a job and they're going to earn money. But they're still hockey guys and I can talk to them, relate to them and have a conversation with them outside of their finances."