Event celebrates leading figures in the industry during conference and cocktail reception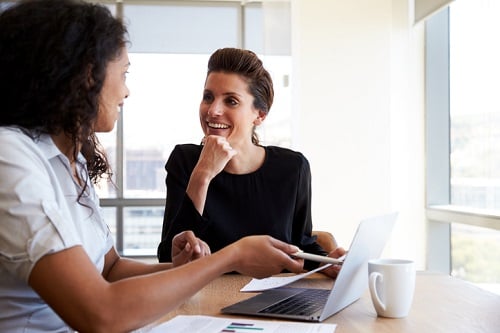 WP's inaugural Women in Wealth Management conference was a rip-roaring success with thought-provoking speakers and the unveiling of its first award winners.
Sponsored by MacKenzie Investments, the day featured some of the industry's leading female executives and experts, including discussion panels on how to attract more women into the industry and how to best serve female clients.
The climax of the event was a cocktail reception that announced the full list of winners. Here is the list of finalists, with the winners in bold.
ETF Champion of the Year
Atsuko (Annie) Hiraoka - Cougar Global Investments
Duran Guest - Horizons ETFs
Erika Toth - BMO ETFs
MARY HAGERMAN - DESJARDINS SECURITIES
Pat Dunwoody - Canadian ETF Association
Excellence in Philanthropy & CSR
Bonnie Lyn de Bartok - MacCormick Inc.
Michelle Hastick-Cowell - Mandeville Private Client Inc.
Pat Weir - Lawton Partners
Sandra Macenko Merkley - Scotia McLeod
Susan O'Brien - BMO Nesbitt Burns
TRACEY MCGRATH - RICHARDSON GMP
Female Executive of the Year
Alison Fletcher - Mandeville Private Client
Catherine Dorazio - Connor, Clark & Lunn Private Capital (CC&L Private Capital)
Catherine Milum - Manulife Investments
Cheryl Munro - The Great-West Life Assurance Company
Christine Hanlon - Owens MacFadyen Group
Lisa Catherwood - BMO Global Asset Management
Lise Dupont - National Bank Financial Wealth Management
MICHELLE MASSON - MD FINANCIAL MANAGEMENT
Tammy Cash - Horizons ETFs
Tea Nicola – WealthBar
Marketing & Communications Team of the Year
GLC Asset Management Group
Mandeville Private Client Inc.
WealthBar
Spring Financial Planning
HORIZONS ETFS
The Mackenzie Investments Awards for Woman Innovator of the Year
Chantal McNeily - Sun Life Financial
Donna Bristow - Broadridge Financial Solutions
Jennifer Schell - CIBC Wood Gundy
Julia Chung - Spring Financial Planning
Rona Birenbaum - Viviplan
SHANNON LEE SIMMONS - THE NEW SCHOOL OF FINANCE INC.
Tea Nicola – WealthBar
Women-Led Advisory Team of the Year
Alexandra Horwood & Partners (Richardson GMP)
DFS Private Wealth (Mandeville Private Client Inc.)
Giesbrecht Snyder Team (Harbourfront Wealth Management)
MARBACH WEALTH MANAGEMENT (NATIONAL BANK FINANCIAL WEALTH MANAGEMENT)
Remy Brown Investment Group (CIBC Wood-Gundy)
Robyn K. Thompson Team (Castlemark Wealth Management Inc.)
The Susan O'Brien Group (BMO Nesbitt Burns)
The Susan Stobart Team (Lawton Partners)
Kingsford & Associates (BMO Nesbitt Burns)
Young Gun of the Year
Ashley Currin - Evans Wealth Management Team (Richardson GMP)
Dian Chaaban - RBC Dominion Securities
Emily Ben-Haim - Gluskin Sheff
Erika Toth - BMO Global Asset Management
FILOMENA MAY - RAYMOND JAMES
Janea Dieno - Brightrock Financial
Laura Money - Coutts Financial Services Inc.
Laura Tutte - Integrated Wealth Planning (TD Wealth
Follow WP on Facebook, LinkedIn and Twitter