Real estate prices in Canada have already started falling, but this is only the beginning, says global forecasting firm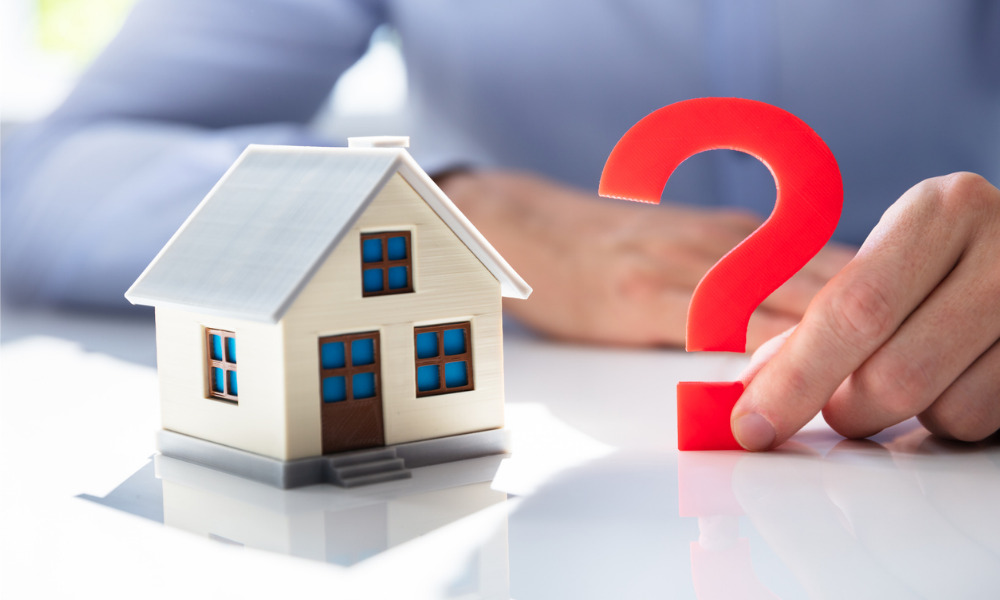 Real estate prices in Canada have already started to fall – and we could be seeing the first few shifting pebbles in a rockslide, according to one analysis.
As variables align to restore affordability, Oxford Economics is maintaining its forecast that Canadian home prices will drop 24%, wiping off much of the gains made since the start of 2020. As reported by Better Dwelling, the declines are predicted to start this year and continue through 2024, in a modest but steady manner.
This year, Canadian real estate prices are predicted to start falling sharply, with rising rates, record un-affordability, and measures aimed at reducing demand and increasing supply all playing a role. So far, the firm's previous prognosis of property values falling by a fourth has rung true as the economy has improved.
"After cresting in late summer 50% above their pre-pandemic level, we forecast home prices will decline 24% by mid-2024," Tony Stillo, the firm's Director of Economics, said.
A big decline is expected, but not enough to wipe out all gains since 2020, according to projections.
Since the outbreak of the epidemic, home prices have risen by nearly 50%. Because the rate of decline relates to a significantly larger base, a 24% price reduction by 2024 would net out into a 14-percentage-point gain since 2020. That translates to about CAGR was around 3.3 percent. By no means an insignificant increase, but hardly the kind of growth many investors anticipate.
Policymakers are undoubtedly under pressure to intervene and stave off price declines, since rising property prices can induce people to spend more and prop up the economy as elevated valuations make them feel richer. Similarly, falling housing prices do have the potential to limit spending, which could hamper consumption.
Capital Economics, however, does not believe it is as important as many people believe.
"Lower house prices will likely have a modest negative effect on consumption, but we don't expect it will result in a recession or undue stress on the financial system," explained Stillio. "…should the price boom continue unabated, risks grow of a larger crash with dire economic consequences."
There are many worries about housing prices decreasing, but the risk of them not falling is far worse. As Better Dwelling noted, the more a country's economy is focused on housing, the less able it is to pivot in a downturn. As a result, there's a higher risk of total market failure that can't be remedied through policy.