CIO says asset values are affected by politics, so expect a bumpy ride over next three months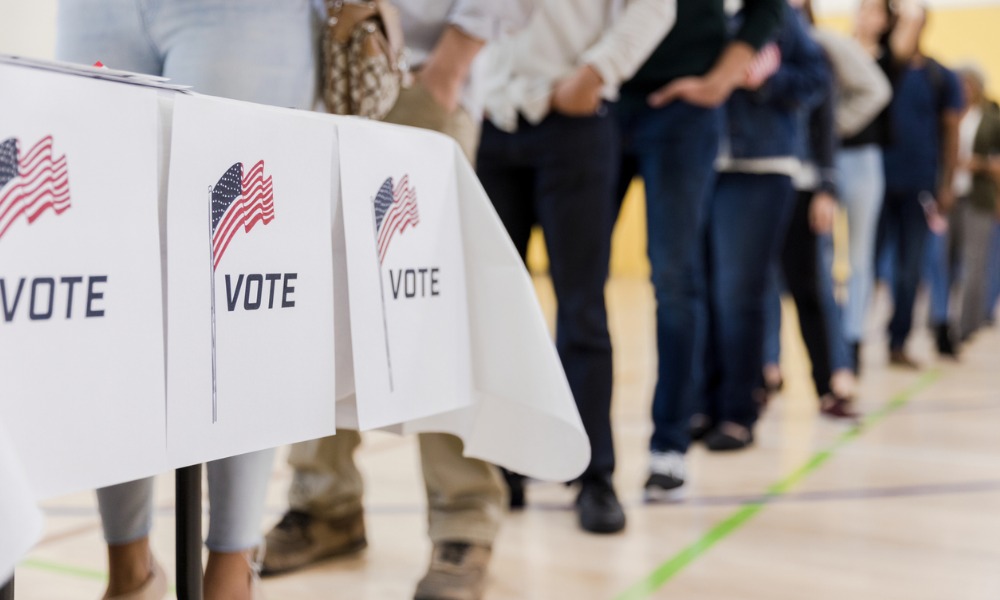 The U.S. continues to fuel volatility as the world attempts to get back on track and embrave a new normal – and the three-month run-in to the presidential election promises only to exacerbate that.
The country has botched its response to the pandemic, forcing it to roll back on some of its re-opening plans. Greg Taylor, CIO at Purpose Investments, believes this has also weighed on sectors of the market that had begun to show strength earlier in the spring and delayed the long-awaited rotation from growth to value.
The U.S. dollar is also under fire and at risk of losing its safe-haven status. Traditionally, in times of distress, investors around the world would move assets into U.S. treasuries or dollar-based investments until the smoke cleared.
Taylor said: "Over the past few months, those strategies appear to be changing and the days of "King Dollar" may be numbered.Whether this is due to how the virus was handled, the breakdown in China relations or the ongoing stress around the US election, the fact remains the dollar has had an awful stretch.
"The DXY Index - which is the US dollar versus a basket of foreign currencies - declined over 4% for the month of July and is down over 10% from the peak in March. When assets of this scale move this quickly, it's time to take notice."
The weakness in the greenback has benefited gold, which hit an all-time high, while silver, which had lagged gold for most of the year, was up an amazing 30% on the month.
While overall market benchmarks have had an amazing run in the last few months, Taylor warned that without the broader participation of all groups, including the banks, it's "hard to feel great about it". It's a narrow market and the rise in speculative day trading and SPACs has many wondering about the risk we are getting close to a repeat of 2000.
Taylor added: "The big difference this time is that many of these winning companies are hugely profitable with strong balance sheets. They're not simply concept stocks. A pause in some of the leaders and an increase in money flow to other areas could go a long way to helping prolong this bounce."
More volatility is likely, however, not least because of another U.S. factor – the election. Politics south of the border affects asset valuations – especially with a certain President involved.
"With three months to go before the election and an uncertain path forward, polls and policy announcements will increase this volatility. By the time we get to Labour Day, this should be the main story," Taylor said.