CIO believes bull market is far from done and told those who oversold in December to take advantage of short-term volatility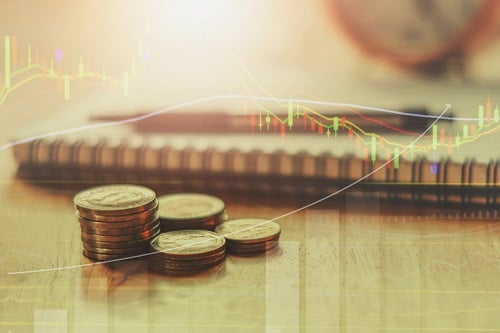 After the sell-off in December, investors are wrestling with FOMO now the markets have rebounded, albeit with short-term volatility.
Greg Taylor, CIO at Purpose Investments, believes many people sold more than they should have and put their cash up too high. Fears escalated that it was a significant late-cycle change and that interest rates were heading in one direction only.
Instead, the first three months of the year were buoyant as the US Federal Reserve turned tail and became more dovish. A further US hike looks unlikely in the immediate future, while the Bank of Canada has followed suit and stayed pat.
Taylor said this has caused many investors to question whether they are underinvested and believes the recent buyback into a "narrow bunch of tech winners" exacerbated the volatility in April.
But while short-term swings are set to be a reality going forward, he believes the fact central banks have reined in interest-rate policy means this bull market has longer to run. Investors are, therefore, safe to buy the dips to ensure they have good exposure to an equity market that has more to offer given that a global recession is not imminent.
Taylor told WP: "Timing the market is dangerous because over time, equities do well. You just have to go through the noise and make sure you are not making panic moves at the wrong time.
"In the short term, we have a bit of volatility ahead of us. I think the trade disputes aren't really going away and the China dispute could linger on for a little longer than everyone thinks.
"The reason for optimism is the big news that the central banks globally have gone back to a dovish camp - they are ready to defend markets, they want to backstop investments and they don't want to be the ones that destroy the cycle and hike at the wrong times.
"When central banks have your back and are in more of a dovish camp, that's traditionally a really good time to be invested in the stock market and risk assets."
Taylor pointed to mitigating factors that offset fears of a global recession. He liked the green shoots in China, Europe stabilising and the rude health of the US economy, which is running at record low unemployment levels. Taylor believes that as long as the trade dispute doesn't get out of hand and the central banks remain dovish, the longest bull market in history can go on for a few more years.
A positive sign that we are not at the top, he argued, came in the form of IPOs. While some analysts are touting Lyft's and Uber's early struggles after going to market as the next pets.com, Taylor thinks differently, with the caveat that he hasn't got his head around the ride-sharing companies' business models.
He explained: "I'm not a big fan of Uber or Lyft, so I'm not recommending buying these. But saying these listings are a sign of the top, saying it's the same as pets.com? I push back on that.
"We've been waiting for years for companies to go public. There are a lot of good private tech companies that have been staying private longer than they would have.
"The fact they are going public now should be looked on as a good news story. There's a lot of demand for these stocks and, really, if they weren't going to go public now when were they going to go public?
"We have all the [good] signs in the NASDAQ and I think we shouldn't be looking at this as the top. It's a sign people are looking for new names, looking for exciting stories and the risk tolerance to invest money in growth companies in North America is there.
"The ride-sharing companies have not had a good debut but Beyond Meat has had a good start and others are doing well, and it will be interesting to see whether WeWork goes public this summer."
Follow WP on Facebook, LinkedIn and Twitter