With oil prices surging to highs not seen since 2014, one obvious question comes to mind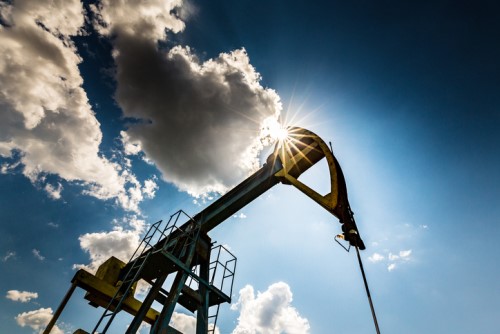 With oil prices surging to highs not seen since 2014, one obvious question comes to mind: how long can the current rally last? According to Partner and Senior Portfolio Manager at
Ninepoint Partners
Eric Nuttall, oil is in a multi-year bull market that will last for at least the next four or five years.
"Coming into 2017 the oil market's narrative revolved around the oil glut as inventories exceeded the often quoted five year average by 334MM Bbls," Nuttall said. "Everyone knew that OPEC and Russia would cheat and that US production would ramp and notable agencies like the IEA early in the year had forecasts for the oil glut to extend out for the next several years."
Nuttall predicted that OPEC compliance would be high due to a need for self-preservation and that, due to labour and equipment shortages, as well as a new mantra of fiscal discipline and returns focus, US production growth would disappoint. His predictions turned out to be accurate.
"These two factors combined with yet another year of exceedingly strong demand growth led to a massive drawdown in storage that occurred at the fastest pace in history," Nuttall said. "OECD surplus inventories fell by 232MM bbls as of the end of November and we estimate that the surplus ended the year at 70MM Bbls (a 79% reduction over the year). Given the continuation of strong demand growth around the world, we believe that the market will go into deficit relative to the five year average by May."
Given the current environment, there is what Nuttall describes as "an epic buying opportunity in oil stocks".
"In 2017 oil rallied by 12.5% yet energy indices were all negative on the year (XLE -4.1%, OSX -18.6%, S&P TSX Capped Energy TR Index -10.6%)," Nuttall said. "Specifically in Canada, as more and more investment dollars flowed into blockchain, bitcoin, and weed stocks… the energy sector has become increasingly abandoned (buyers strike combined with selling pressure due to multiyear long frustration) and energy equity underperformance relative to WTI has been magnified."
"Some stocks like Crescent Point fell by 47.5% and Cardinal Energy fell by 51.9%; with oil up 4.7% in CAD$ in 2017 this represents underperformance of 52% and 56% respectively…wow."
Nuttall sees sentiment starting to turn for the first time in years and believes the best opportunities to be in service stocks and select US/Canadian oil stocks.
"The lack of response of oil stocks to oil making a three year high has been perplexing and yet offers the ability for stocks to rerate by 30%-40%+ without the price of oil having to move any higher, which we believe it will in the coming years," Nuttall said.
"We recognize that there is an opportunity cost of having money invested in the sector when the rest of the market seems to make new highs or weed stocks seem to double every two months, and our belief is that 2018 will finally compensate unit holders for their patience throughout 2017."
Related stories:
Global oil supply rises from steady US production
Are Canadian investors ready to give up oil?