WP spoke to the Head of Product ETFs and Mutual Funds at BMO Global Asset Management to find out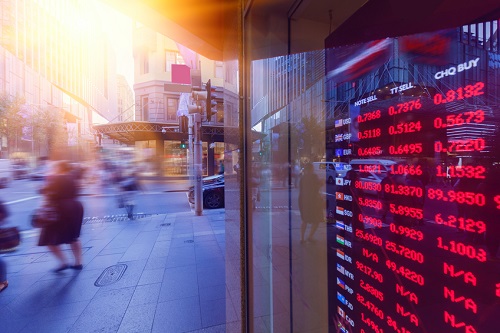 After
BMO Global Asset Management
(BMO GAM) recently announced its plans to list six new ETFs on the Aequitas NEO Exchange, WP caught up with
Mark Raes
, the Head of Product ETFs and Mutual Funds at
BMO Global Asset Management
to find out why. The ETFs – US Treasury Bond Index funds segmented by term (short, mid and long) – will be available in both Canadian and U.S. dollar units and will debut on the NEO later this month.
"It's out first listing on the NEO, so we're pretty excited about it," says Raes. "We're very supportive of a deeper trading and listing infrastructure here in Canada and that was the rationale behind the decision. Compared to other markets, which are typically a little more competitive, things are quite concentrated here in Canada. The NEO exchange is a newer venue that is very innovative and is looking to be a player in the Canadian market."
There have been major developments on the NEO already this year and BMO GAM's announcement is the latest in a series of new listings on the alternative exchange. Invesco Canada plans to launch two new PowerShares ETFs and TD Direct Investing is now hosting real-time quotes and online trading on NEO-listed securities through its WebBroker and Advanced Dashboard.
"We wanted to show support to the overall capital markets, but it's also a prudent business decision to make sure we have diversified suppliers," Raes says. "We have over 80 ETF listings in total so this is not a large percentage of our shelf, but it is symbolic in supporting diversification in the listing infrastructure."
Competition is an important driver of innovation, and the NEO exchange's leaders plan to bring new ideas to the market. One move that NEO has already made is to support platform traded funds (PTFs); investment vehicles that transact and settle in the same way as listed securities or ETFs. PTFs do not trade on the stock exchange; rather advisors buy and sell orders on their firm's securities trading systems throughout the day.
"We're not participating in PTFs at this time, however, some of our industry competitors are," Raes says. "That's an example of bringing something new to market that is beneficial to all clients and unit holders. You can compete on price and make that one of your drivers, but you can also compete on innovation. For me, that's the far more interesting opportunity."
Related stories:
Global stocks pull back
Morgan Stanley admits negligence in inverse ETF sales