Despite recent negative press, CEO is convinced his three-part strategy is working and sees a bright future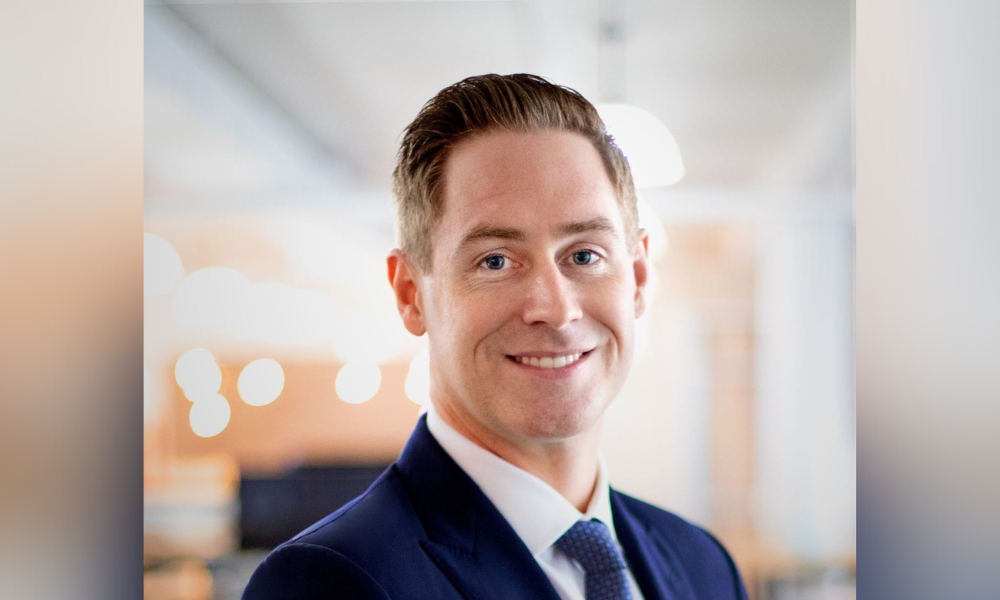 Kurt MacAlpine has been facing his share of headwinds with CI Financial's recent business decisions, but he's convinced he's charted the right course for the company, and he plans to stick with it.
"The elements of our strategy, I believe, will continue to remain intact beyond the next couple of years," MacAlpine, chief executive officer of the Toronto-based CI Financial Corp., told Wealth Professional.
"Maybe the specific initiatives that we are pursuing in the strategy will change as we make progress and check things off of our list."
Recent news reports have focused on the fact that, three years into his mandate, MacAlpine has overhauled the company by making about 30 debt-fuelled acquisitions, instituting a New York Stock Exchange listing, and doing a major restructuring of CI's Canadian fund management arm.
They've noted that he's been aggressively buying a network of registered investment advisor (RIA) firms in the U.S. to manage money for American millionaires, quickly amassing assets. Meanwhile, CI's most profitable business, its Canadian asset management, has seen a wave of departures and its shares have lost value and S&P Global Rating had, this year, also cut the firm's grade.
The reports have also noted MacAlpine's most recent plan to reduce CI's debt and separate its U.S. and Canadian businesses as it tries to rebuild investor confidence in its growth strategy. CI established CI Private Wealth US , with CI as the majority owner, to hold its interest in U.S. RI advisors. It has also said that it would sell up to 20% of its U.S. wealth management business through a U.S. public offering. CI Private Wealth has also applied for a charter to establish, and operate, a South Dakota trust company.
The course that MacAlpine set, when he became CEO in 2019, was to modernize its asset management, expand its wealth management, and globalize the firm. Having just released CI's Q3 results, MacAlpine is still positive that he's on the right track.
"We initiated the strategy to grow our U.S. business in early 2020. Fast forward to today, and we have the largest integrated RIA or wealth management business in the U.S., north of US$126 billion in U.S. assets and still growing," he said. "It's been a journey, but I'm happy with the progress we've made.
"We actually have the highest profit margins in wealth management of anyone who discloses publicly. So, we're running the business very efficiently. Despite being new to the space, we have the fastest growth. I'm happy with where we are today. We have no intention of stopping. We think there's a huge opportunity in front of us, in our U.S. segment, but also in our Canadian segment. So, we're taking advantage of the foundation we've built."
MacAlpine also noted that its Canadian business, with two components, is on track for a record year of growth, despite the challenging markets. It's changing custodians from a third party to itself, and he's unified its leadership structure, so it has a singular approach to how they look at wealth management. He noted that, when they began, its earnings were about $14 million a year and now, two years later, they're more than $60 million. "So," he said, "we've more than quadrupled that, and there's a lot of good runway for us to keep going there, as well."
CI's Q3 results reported that it had $338,014 billion in total assets at the end of the quarter. That consisted of $149,841 billion in its U.S. wealth management firm, $73,976 billion in its Canada wealth management assets, and $114,196 billion in its asset management AUM.
MacAlpine is proud of the fact that CI has continued to develop an integrated global investment platform, which has expanded its portfolio management resources. The Canadian wealth management business is still experiencing strong net flows, even though its total AUA was down due to market declines, and he's optimistic about the future.
"I think there's a unique opportunity for firms that have a lot of passion, excitement, and energy for what they're doing to align with people who are passionate about their opportunities," he said. "The sky could be the limit, so we're really trying to make sure that we're investing very thoughtfully and not cutting any corners in having something that stands out relative to the available options. I think if you line up those things, it leads to very good success."